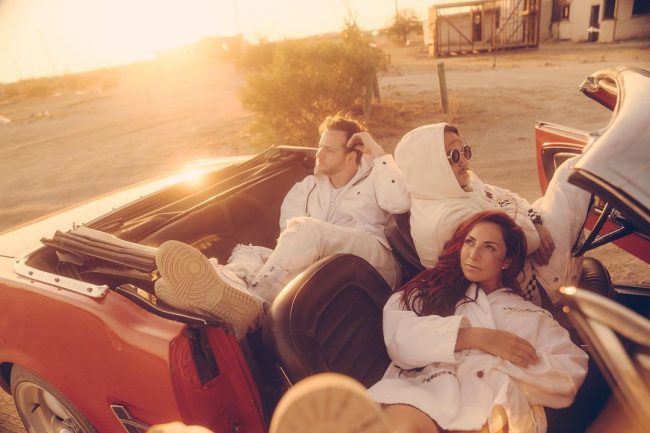 East Coast natives WHATEVER WE ARE aren't afraid to get creative. Whether it's because of their extensive history in music or their inspired studio spaces, the trio puts out one dynamite alt-pop tune after the other.
We love their sound, so we had to see where the magic happens. Our latest Tour de Session brings us to the apartments of Gabrielle, Ian, and Joey as they introduce us to their dog daughters, bourbon collections, and antique pianos.
Plus, the trio gets together for a virtual performance of "On One" and "Church" (…we just hope it didn't disturb Ian's FBI-neighbors). Hit play below!