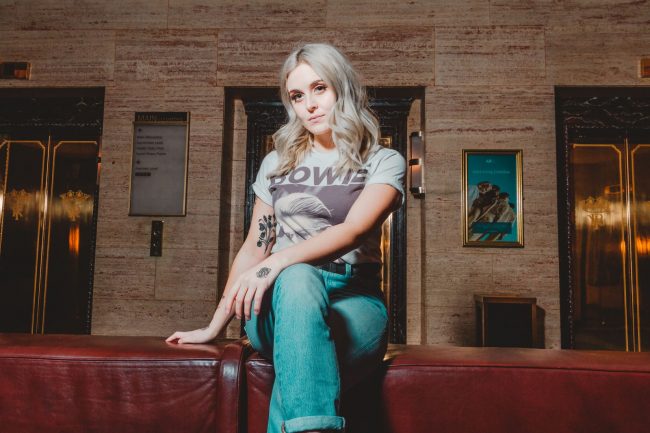 Madison Olds has been busy during lockdown. Not only has she been making music, she's also been raising money for a procedure that could help her boyfriend walk again—a goal which has since been accomplished, thanks to some help from David Dobrik.
With how talented and kind Madison is we had to hang out with her, so we took a virtual tour of her apartment in the latest edition of Tour De Sessions. Turns out, she's just as cool as she seems online. Watch as she introduces us to Luna the Dog, shows us around her ramen cooking kitchen, and gives an intimate look at her place to cry about 2020 (which was v relatable).
After Madison showed us around, she sat down with her guitar for a performance you don't want to miss—so hit play now!