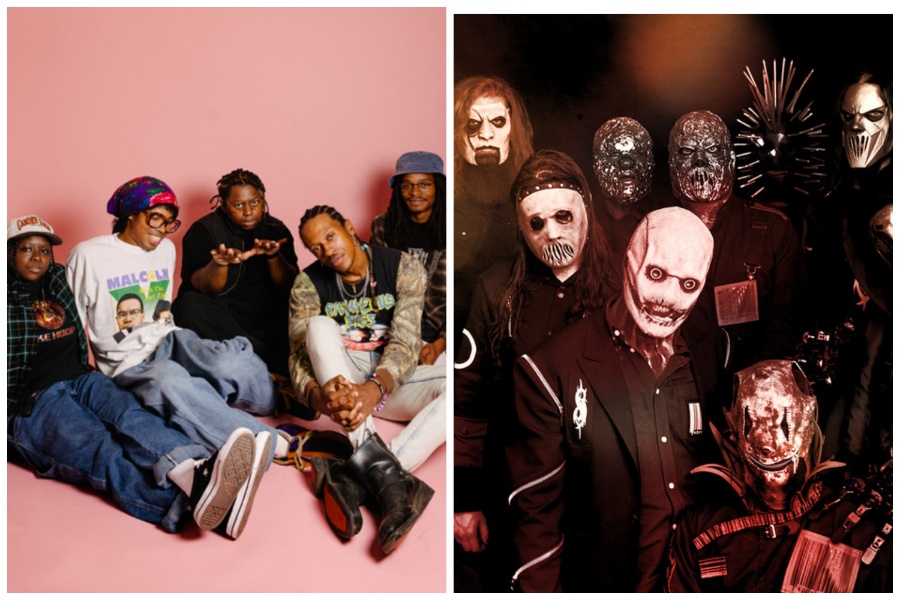 Zulu has issued a rendition of Slipknot's iconic track "Wait And Bleed" for the Spotify Singles Series. Zulu's take on "Wait And Bleed" is a powerful and exhilarating tribute showcasing the band's exceptional musical talent and ability to infuse new life into a hardcore classic. With their unique interpretation, Zulu brings a fresh perspective to the song while staying true to its raw intensity.
Zulu's rendition of "Wait And Bleed" holds a significant place in Spotify's commemoration of Black Music Month, in collaboration with Frequency. This special initiative aims to shine a spotlight on the remarkable diversity and immense talent within the Black music community, while also challenging preconceived notions about the genres in which Black artists excel.
From the opening moments, Zulu takes hold with their dynamic energy and precise instrumentation. The track immediately immerses you in a sonic assault, driven by thunderous drums, crushing guitar riffs, and pulsating bass lines. The band's tight-knit musicianship creates a formidable wall of sound that captures the essence of Slipknot's original composition.
Zulu's performance is nothing short of captivating. With Anaiah Lei's impressive vocal range and commanding presence, he effortlessly channels the raw emotions embedded in the lyrics. Zulu's delivery strikes the perfect balance between aggression and vulnerability, capturing the essence of the original while infusing it with the band's signature powerviolence tones and structure.
Zulu's cover of "Wait And Bleed" pays homage to Slipknot's influential sound while showcasing the band's own artistic prowess. It's a testament to their ability to take a beloved song and make it their own, injecting it with their unique style and energy.
Zulu's cover of "Wait And Bleed" is a testament to their musical versatility and ability to capture the essence of a song while making it distinctly their own. Their rendition of Slipknot's "Wait And Bleed" is injected with their unique style, energy, and aggression while showcasing their own artistic growth and individuality as a band.
In 2016, Spotify introduced its Singles Series, a platform that showcases artists of all sizes reimagining one of their own songs and delivering a unique cover of a track by one of their favorite artists. This series has become a captivating avenue for musicians to present fresh interpretations and has featured the likes of Lucy Dacus, Meet Me @ The Altar, Avril Lavigne, YUNGBLUD, and more.