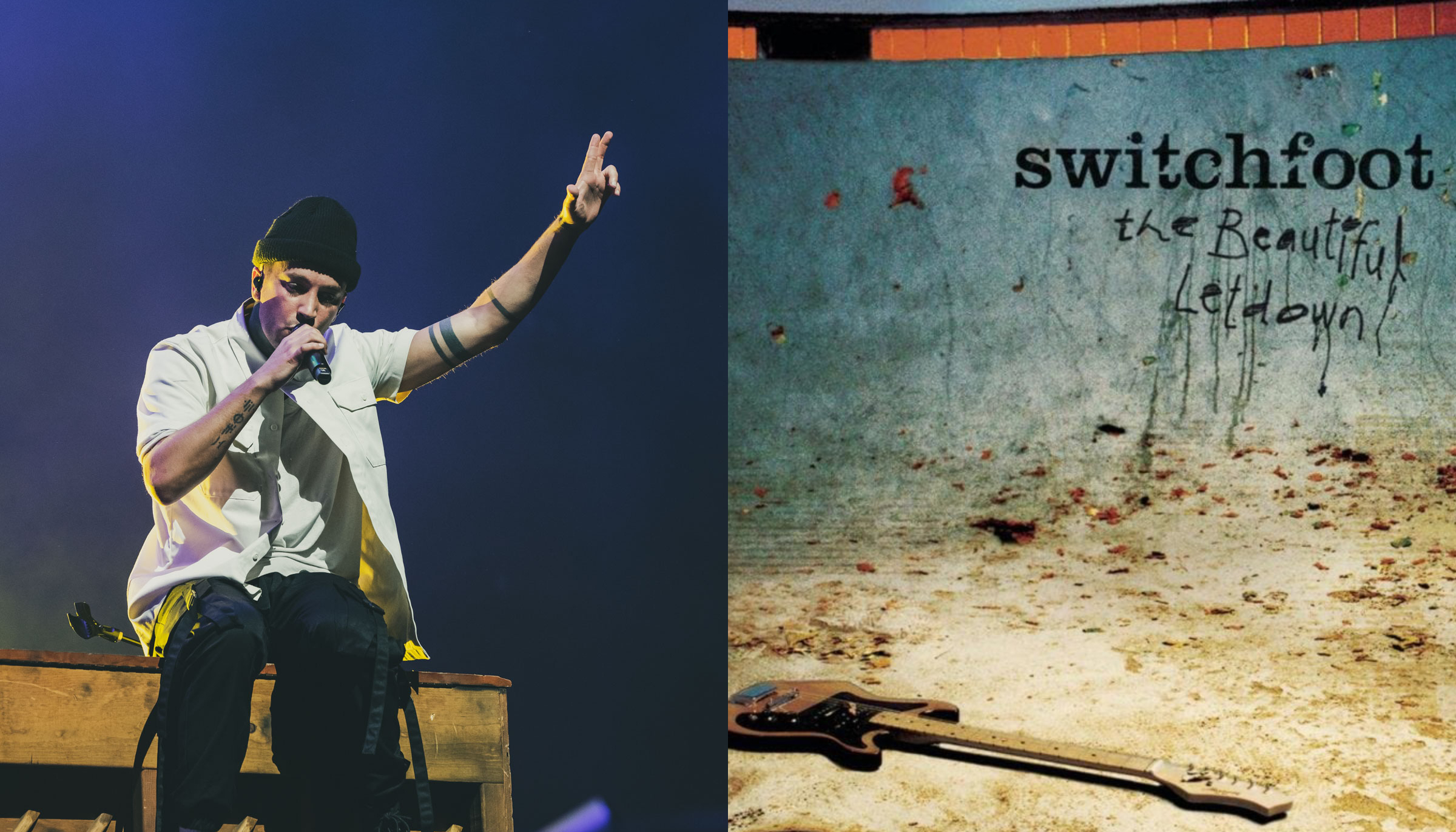 Tyler Joseph and Switchfoot have formed a pretty beautiful bond over the years. It's all come to a head right now, though, with the release of a deluxe version of Switchfoot's 2003 classic The Beautiful Letdown. Bringing together 20 years of inspiration and influence, the band have pulled together an array of friends and acquaintances to cover the album. From The Jonas Brothers to Owl City, Relient K to Jon Bellion, it is an incredible collection of alternative talent. Though it's in Tyler Joseph that they have something really special, as he takes on the quaint and quiet "Twenty-Four".
Originally an acoustic-led ballad, it is a song about how fast life can pass you by and how much can change in that time. A reflection on doing everything that you thought you would whilst also what you still have the time to do ahead of you. This is a beautiful and heartbreaking sentiment, but one that brilliantly reflects the tenderness and depth that Tyler writes with. Across Twenty One Pilot's discography, he has bared his heart and soul in the most forward-thinking manner. So this combination of talents is as welcome as it gets.

So when presented with such a vulnerable song, Tyler absolutely nails it. Channelling the ethereal stillness of The Postal Service, but with plenty of modern pop production hiding in the cracks, it brings the song crashing into this decade. It is intimate, intense and intricate, the sort of version that knocks you for six and leaves you sitting in silence long after it has finished. It is the definition of tribute and a song that will now be a firm favorite of a whole new generation.
Switchfoot's Jon Foreman had this to say about how the two crossed paths whilst covering Twenty One Pilot's "Stressed Out":
"The first time we hung out with Twenty One Pilots was after an outdoor show that we played with them during a blizzard in Philadelphia.

"Funny: playing outside in a blizzard wasn't nearly as memorable as watching them perform live for the first time. From that moment on, I've been a fan-cheering them on from the West Coast, hearing their idiosyncratic tunes take over the radio waves of stations around the world.

"All love and respect to Tyler and Josh. Long live Twenty One Pilots."