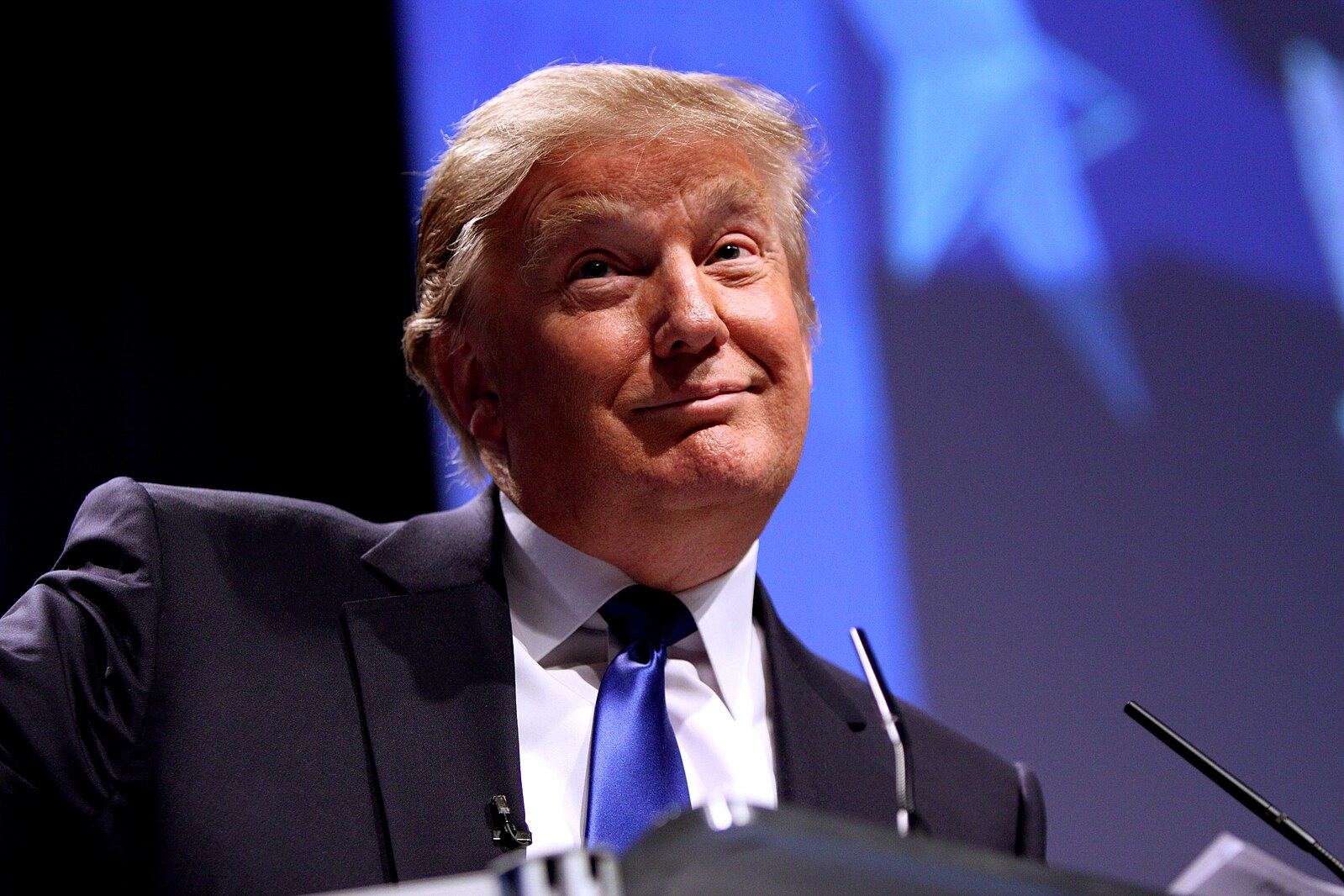 When the former president, Mr. Donald Trump, was indicted AGAIN on Thursday, this time for attempting to overturn a free and fair election, it was hard to know how to feel. Sure, initially, there's a feeling of satisfaction—a visceral sense that karma is having her say. But then you start doing math.
Trump is still, inexplicably, the Republican frontrunner to be the party's nominee for president. And if that proves to be the case, as expected, and he goes on to beat President Biden in the general election, he would be able to halt any legal proceedings against himself and pardon himself. In short, it will all be a giant waste of time if Trump becomes president.
So we know that Special Counsel Jack Smith, a badass if ever there was one, is in a race against time. He wants a speedy trial — he said as much in a statement. The indictment lists just one defendant in order to streamline the whole thing. It's The United States Vs. Donald J. Trump. The trial of the century. Buckle your seatbelts.
Even if Trump loses, there will be appeals, and god knows what else. If nothing else, Trump knows how to keep the cases up in court and keep them in legal limbo. One can only hope that Smith knows how to play the game better than Trump does.
Back in March, when Trump was indicted for the first time for the payments to Stormy Daniels, musicians reacted in various ways. You had Bette Midler offering a simple "INDICTED" on social media. Jason Isbell posted, "Start spreading the news," while conservative country fella John Rich posted, "Trump has been indicted. Game on. New precedent has been set."
That last one was clearly meant as an ominous threat, but everybody knew that man child Trump would be out for revenge should he every have the chance to seek it, anyway. That's what he does. Trump values loyalty to him far above loyalty to the country or the constitution or anything else. He's such a flaming narcissist that he sees it as the same thing.
Rather, Donald Trump is just one man and a festering abscess of a man, at that. His legal woes are many and varied, including federal, state and civil. He should be screwed. Time will tell.
Julian Shah-Tayler of Pasadena-based project the Singularity told us that, "Though I'm thrilled that this cruel criminal is finally being held accountable for his egregious actions, he has proven time and again he has the uncanny ability to twist the narrative and cast himself the victim. If he is found guilty, he will be made a martyr by his staunch supporters. This phenomenon is unavoidable, so we'll find a coalescing of the base."
That's depressingly accurate. Trumpism will live on long after Trump has left this mortal realm. The level of worship is very, very creepy. And no matter what he's accused of, the Cult of Trump will defend him as hard if not harder than his lawyers do. The main defense of his latest indictment is "freedom of speech."
As Zeesham Aleem writes at MSBC, "The real issue, as the indictment alleges, is that Trump used information he knew was false as part of a campaign to subvert the electoral process. The indictment argues that Trump knowingly used "false claims of election fraud" to support criminal activity: He 'pushed officials in certain states to ignore the popular vote; disenfranchise millions of voters; dismiss legitimate electors; and ultimately, cause the ascertainment of and voting by illegitimate electors in favor of the Defendant.' The indictment also says Trump knowingly used false claims in an attempt to 'convince the vice president to accept the defendant's fraudulent electors, reject legitimate electoral votes or send legitimate electoral votes to state legislatures for review rather than counting them.'"
So yeah, not a freedom of speech issue. Trump's a clown, as spelled out eloquently by Marquis W. Howell II of Marquis & the Rhythm Howlers:
"The goon is a child, a child that knows the rules of the playground well enough to skirt by real trouble & replace it with his own version of it. He's so good at drawing focus and creating the stage for his own antichrist ideology but these days he's more desperate than ever. He's still Teflon Don but his protective layer is shrinking with his base. Will this land him in jail? Doubtful. Will the ever engorging snowball of criminal activity keep him from the White House? We shall see.

"In the absence of shimmering alternatives our election cycle looks like it's going to be a battle of political theater, more so than ever before. Feigning competency and nation-leading vigor on both sides of the aisle in desperate pleas to please the electorate. This latest indictment is a painful testimony to the failures of humanity. He's an arrogant goon. He was our president. He is us & we are him. A sad revelation."
As we sit and put the finishing touches, news is coming out that Trump's legal team is objecting to Jack Smith's request that parameters be out on Trump's ability to discuss the case in public. Again, he's incorrectly referring to this as a First Amendment issue. At some point, one has to believe that justice will actually be served on America's festering abscess.
Trump photo licensed under the Creative Commons Attribution-Share Alike 3.0 Unported license.