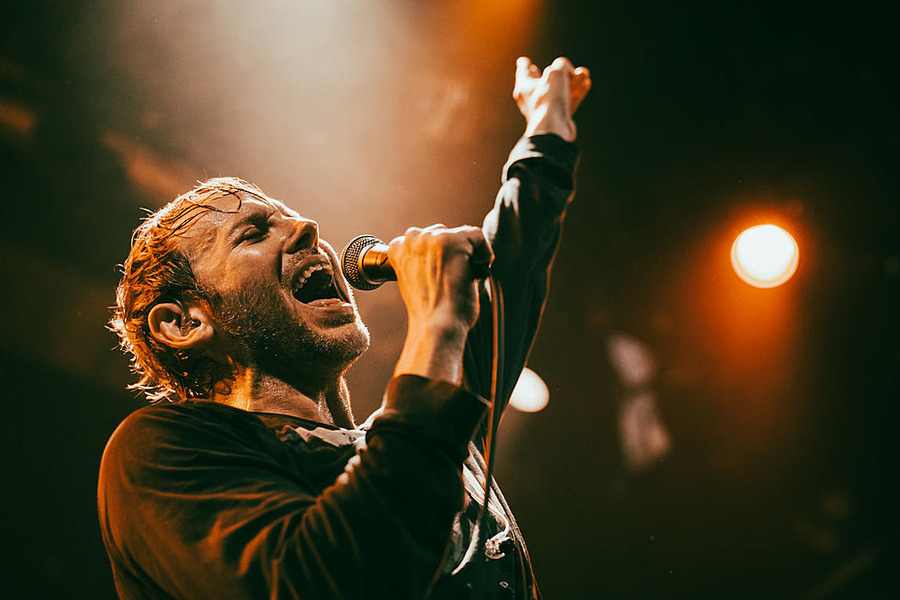 Thursday is hitting the road this September for a 12-date North American tour. The post-hardcore outfit is bringing GEL and Vinnie Caruana out with them as opening acts and emerging artists Pinkshift and koyo on select dates. The tour will begin on September 7 in Syracuse, NY, and run through September 23 in Birmingham, AL.
Before and in between their headlining gigs, Thursday will be playing a few festivals this summer and fall, including Chicago's iconic Riot Fest and both Is For Lovers Festivals in Tennessee and California. The post-hardcore outfit will also perform their 2003 record, War All The Time, in its entirety aboard The Liberty Belle, a special concert cruise in New York City. These two boat shows are in celebration of the record's 20th anniversary and will take fans on a voyage back to the major label debut that put them on the map. Receiving rave reviews and even more passionate responses from fans, War All The Time remains a staple in Thursday's catalog for its expressions of genuine rage and introspection.
"The Palisades Cliffs and the New York skyline are forever ingrained in our history," the band writes. "To celebrate the 20th anniversary of 'War All The Time' (this September) we are commandeering the good ship Liberty Belle and setting a course north up the Hudson from West 125th St to the George Washington Bridge and the Cliffs themselves, all in the shadow of the skyline. We will be playing War All The Time in its entirety as we sail."
While tickets to these anniversary shows are sold out, fans can purchase tickets to Thursday's headlining dates Friday, June 16. Those who signed up for the presale can snag theirs early today, June 15.
Take a peek at the band's upcoming tour dates below and visit the band's website for more details.
Thursday North America Tour Dates:
June 23—San Antonio, TX @ Paper Tiger
June 25—Dallas, TX @ So What?! Music Festival*
Aug. 26—Silverado, CA @ Is For Lovers Festival*
Sept. 7—Syracuse, NY @ The Song & Dance
Sept. 8—Wilmington, DE @ The Queen
Sept. 9—Charlotte, NC @ The Underground
Sept. 10—Pelham, TN @ Is For Lovers Festival*
Sept. 12—Ardmore, PA @ Ardmore Music Hall
Sept. 13—New York City, NY @ The Liberty Belle – Rocks Off Concert Cruise
Sept. 14—New York City, NY @ The Liberty Belle – Rocks Off Concert Cruise
Sept. 17—Chicago, IL @ Riot Fest*
Sept. 18—Cincinnati, OH @ Bogart's
Sept. 20—New Haven, CT @ Toad's Place
Sept. 21—Richmond, VA @ The Broadberry
Sept. 23—Birmingham, AL @ Furnace Fest*
Oct. 27-29—Gainesville, FL @ The Fest*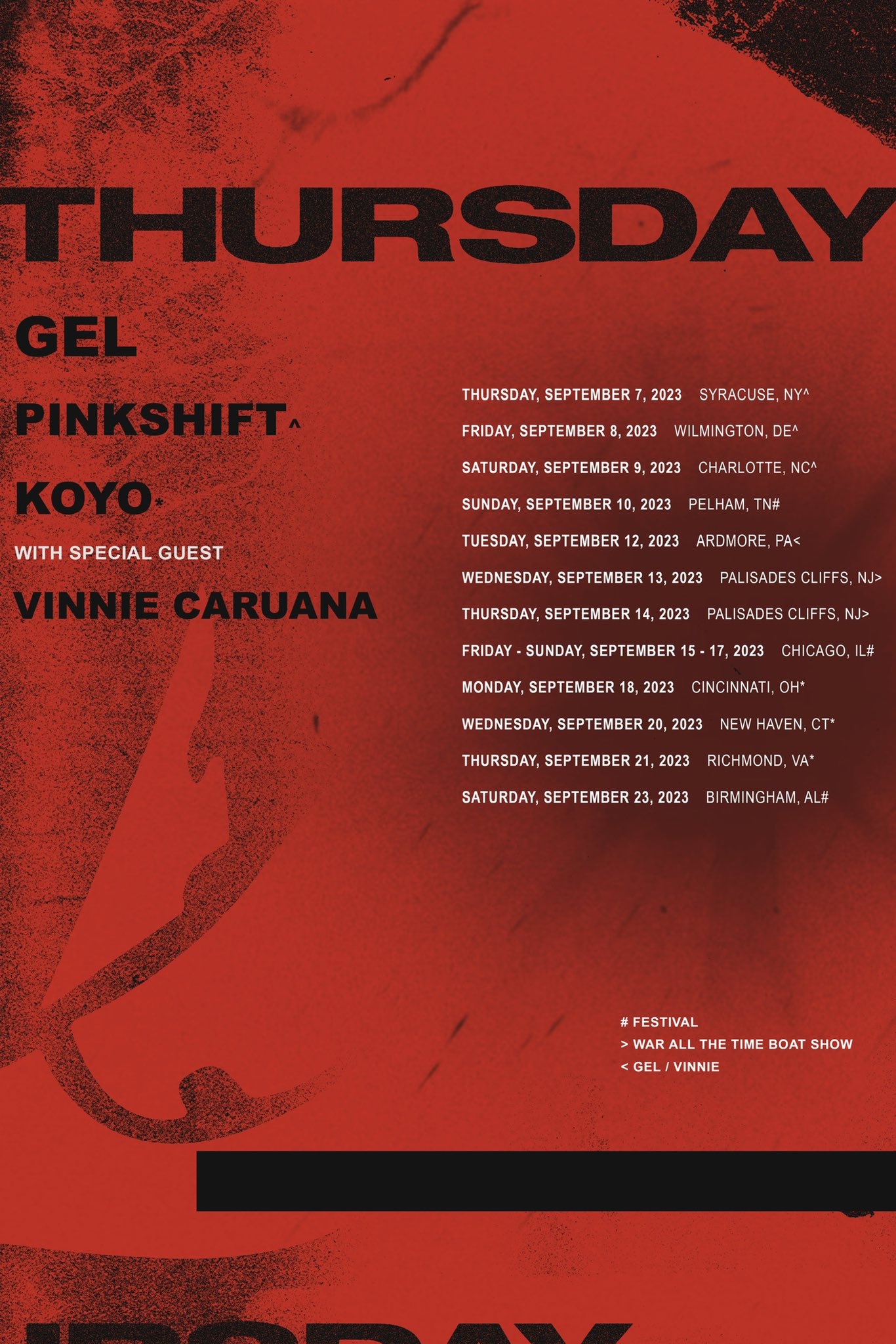 *Festival performance.