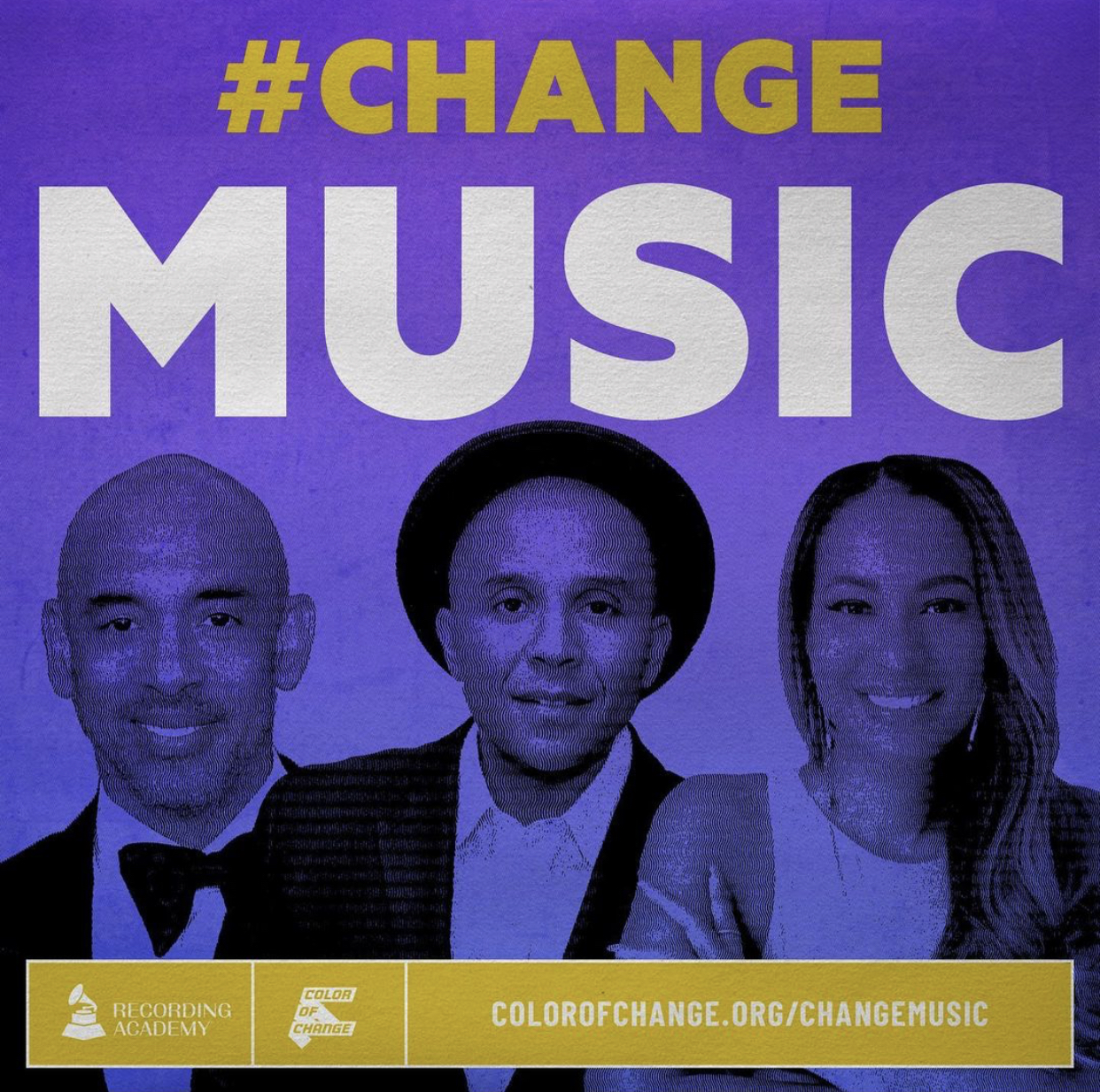 The Recording Academy and Color of Change have announced their new campaign aimed to increase equity within the music industry. "The #ChangeMusic Roadmap is a Color Of Change initiative in partnership with the Recording Academy that provides a call to action across the industry so that every individual involved, regardless of status, can make a difference," according to the official website.

This roadmap includes several steps including, "Invest in Black talent + careers," and "commit to transparent reporting of black representation." Each step is followed up with detailed actions like "fund anti-racist training," to ensure equity at every level of the industry. This initiative doesn't plan on stopping with racial diversity. They made a point to say that they will be fighting for equity across all intersections, including gender, orientation, disability, age, and gender identity.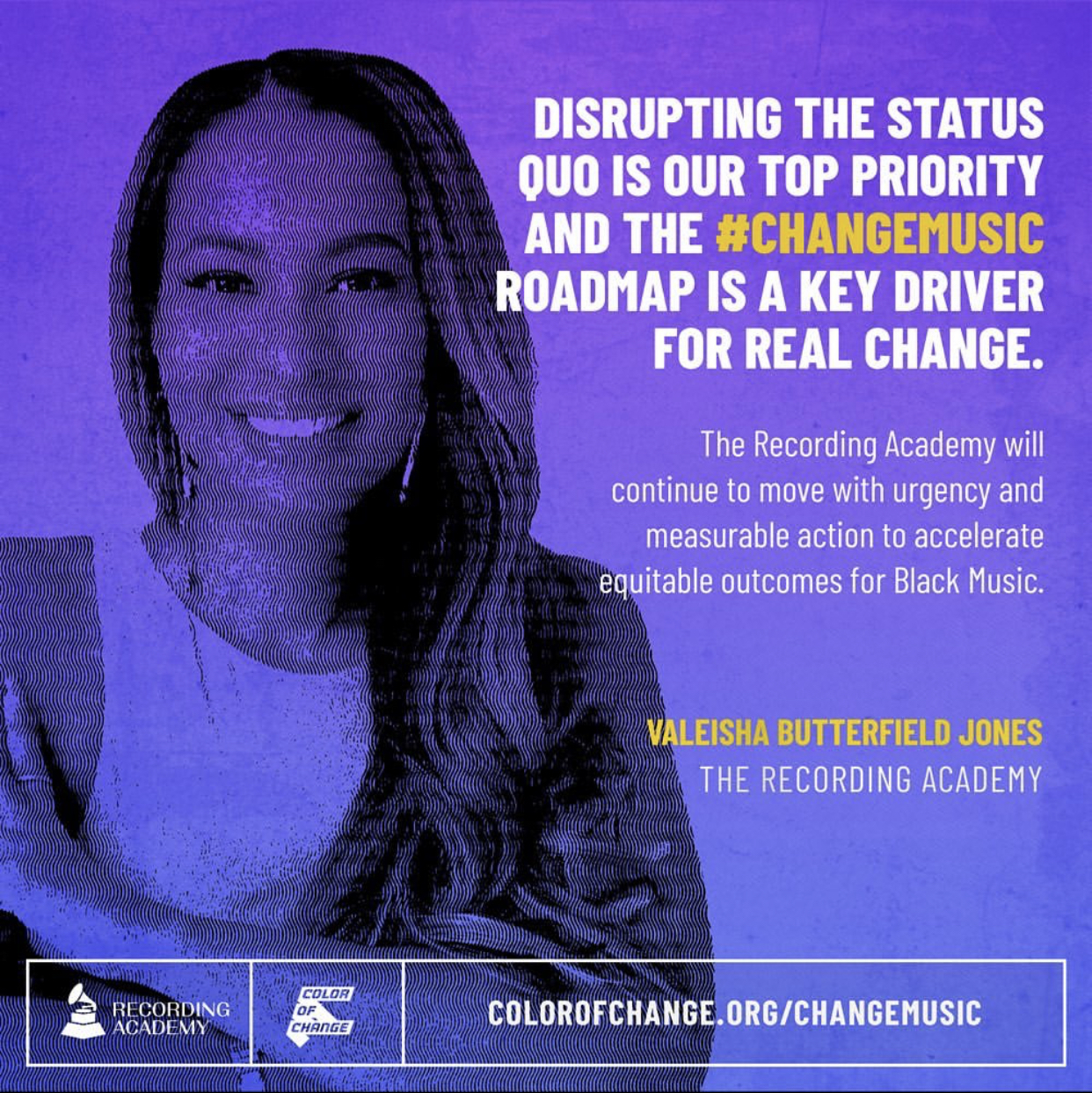 "Tracing the history of American music reveals a fundamental reality about representation in the music industry: Black contributions to the industry have been and continue to be undervalued." –Official #ChangeMusic Website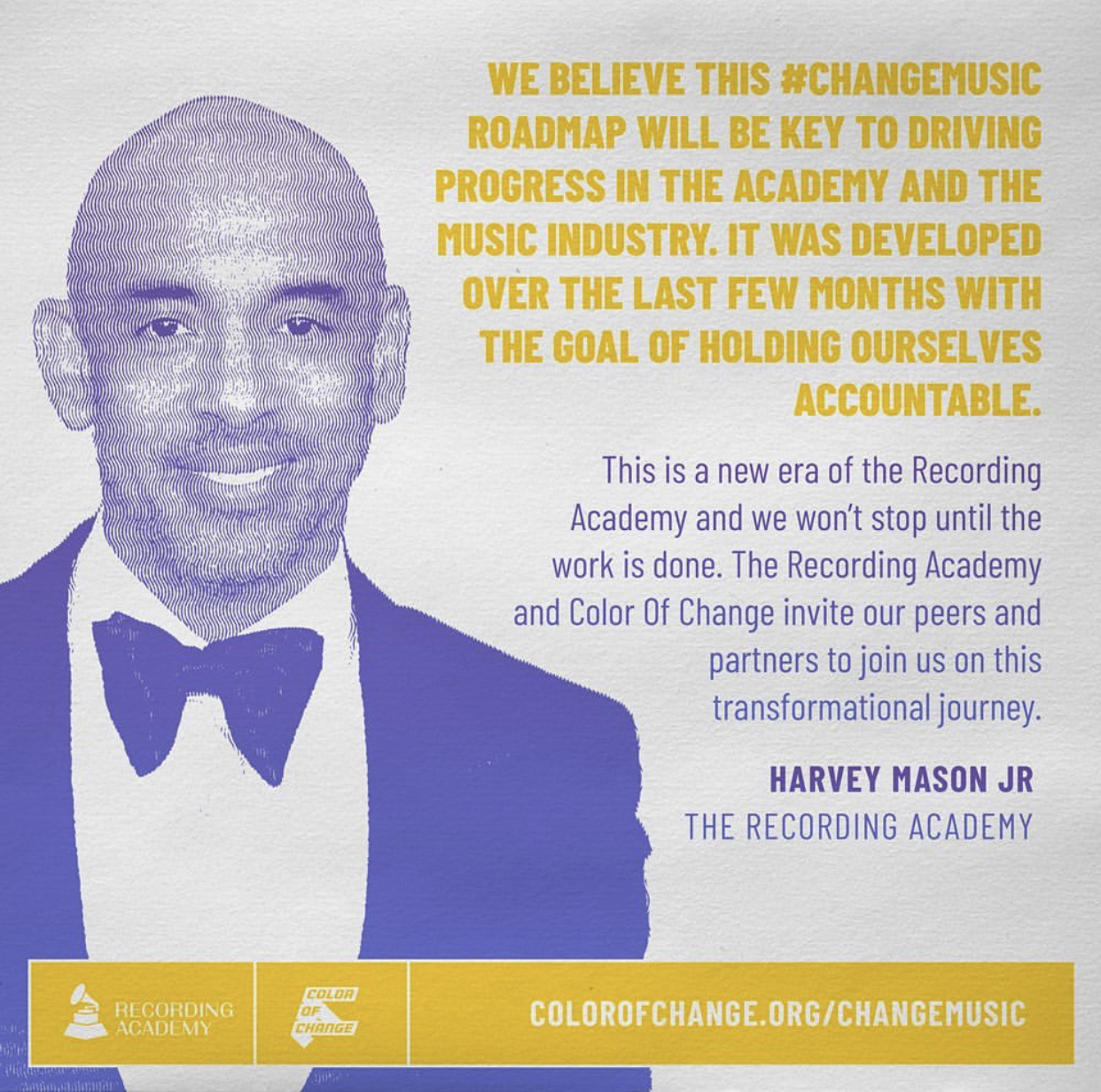 Color of Change is a non-profit organization whose goal is to "help people respond effectively to injustice in the world around us." And this isn't their first rodeo either. The organization has been campaigning for justice since 2005. This year they have been working in overdrive by fighting to end police brutality, to get justice for Breonna Taylor (and too many others), and for COVID relief and medical attention to those who need it most.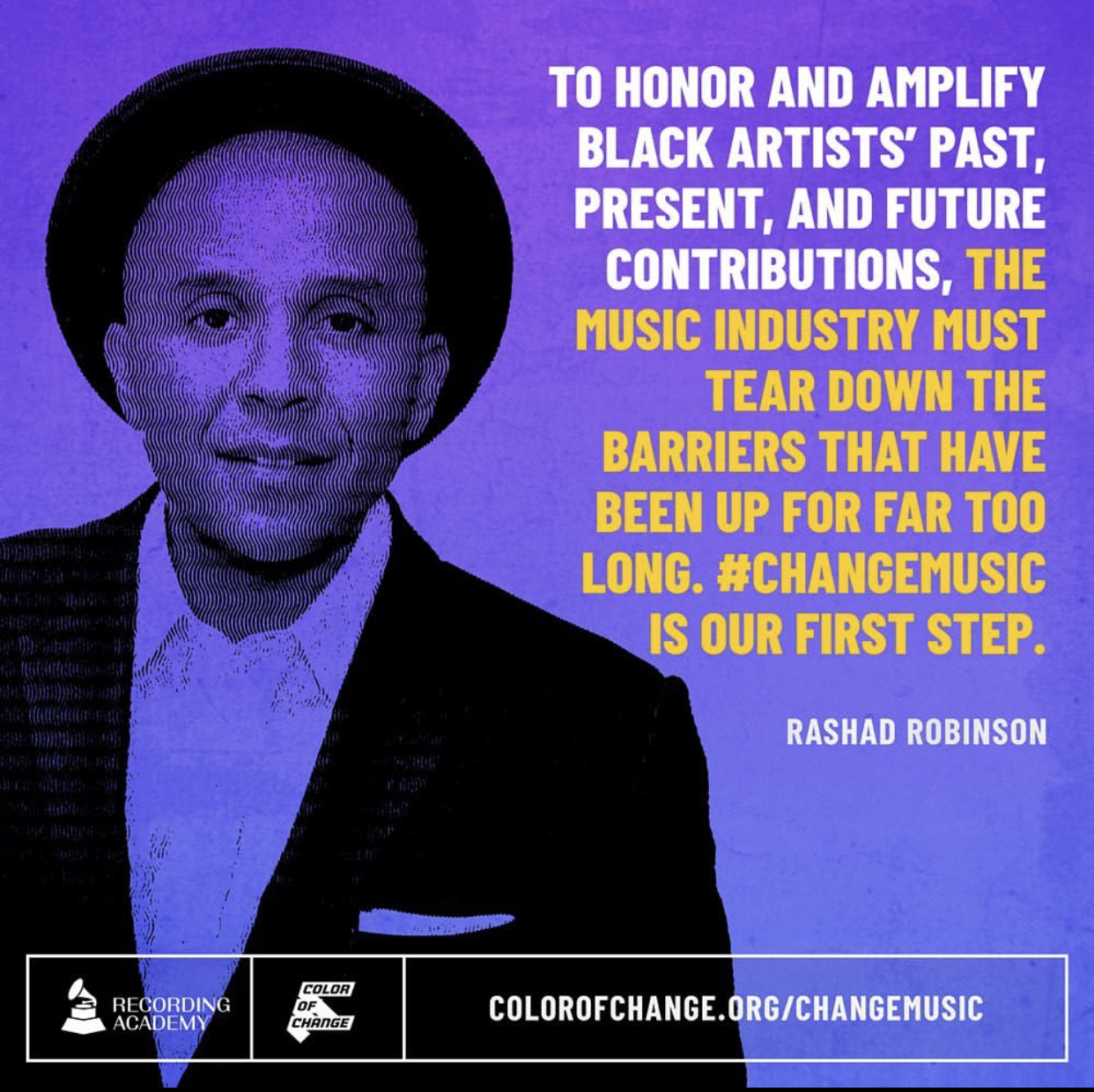 The #ChangeMusic Roadmap follows the model of the #ChangeHollywood initiative, which Color of Change partnered with Michael B. Jordan to create. The two campaigns have very similar goals and action steps, all aiming to end systemic racism within their fields.

The arts have always reflected society and have often led the way for real change. We are so happy to see it happening to this degree. Let's carry this momentum into 2021 and beyond!