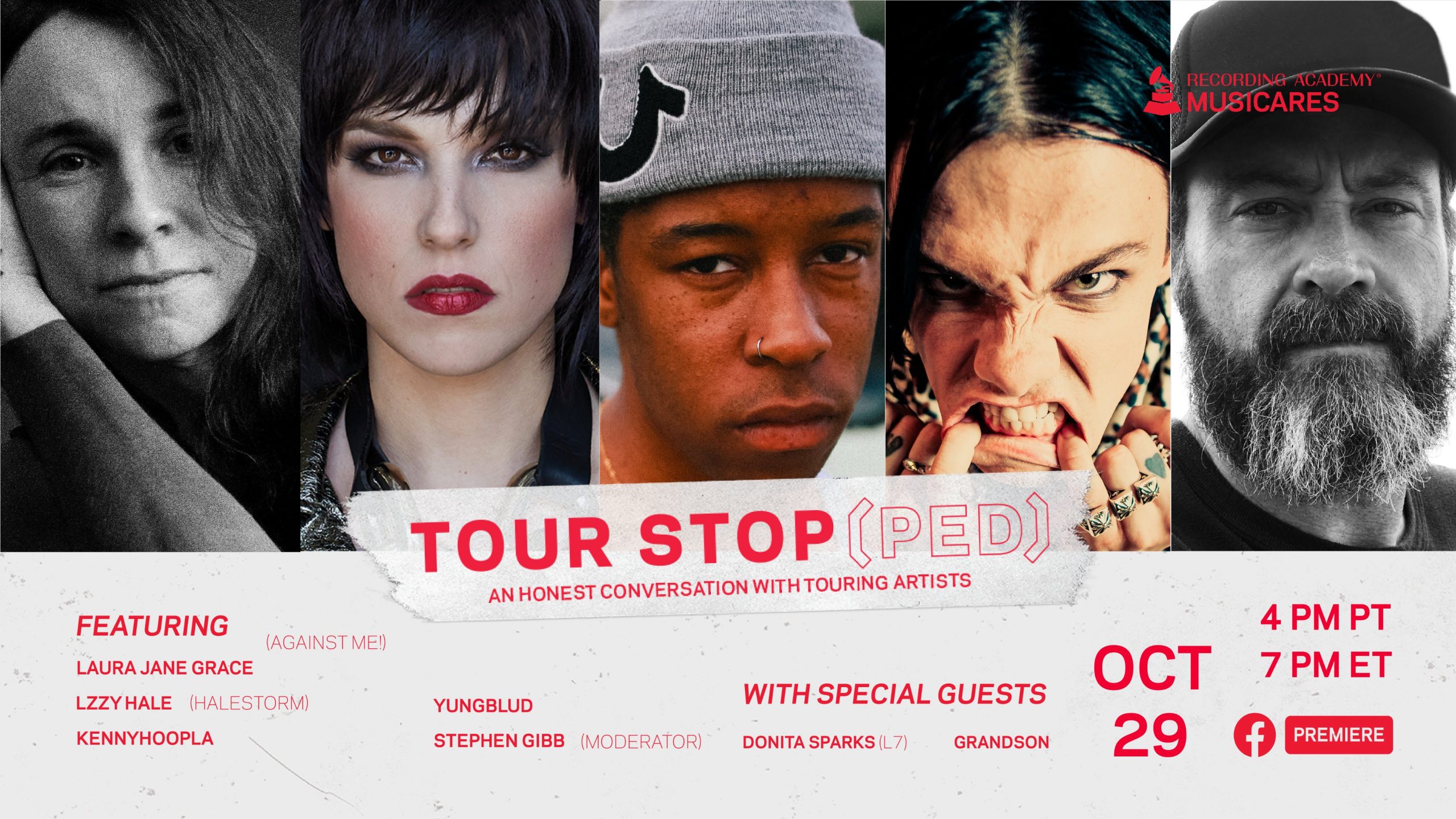 The Recording Academy is best known for its awards shows, however, this afternoon they will be throwing a smaller more personal event and you're invited. At 4pm PT, The Recording Academy is joining MusiCares in hosting a conversation with some of our favorite artists to discuss their self-care and how it relates to Covid, their careers, and strategies moving forward.

Tour Stop(ped): An Honest Conversation With Touring Artists will give viewers an intimate look into the lives of working musicians and industry professionals. It's cliché, at this point, to say we're in unprecedented times but that also means we're all still figuring it out. A huge (if not underrated) part of that is how we take care of ourselves and how—if we're fortunate enough—we keep working. The artists will share how they've continued to create content and work even when they can't be on the road. They'll also be discussing different ways they take care of themselves and each other. I'd recommend watching with a pen and paper in hand to take notes on ways we can make this year a little better.

Some of the artists slated to join the conversation include: KennyHoopla, Yungblud, grandson, Laura Jane Grace of Against Me!, and the panel will be moderated by Stephen Gibb. Kevin Lyman, the founder of Vans Warped Tour, will also be joining the event. 

Tune into The Recording Academy's Facebook page to stream live at 4pm PT/7pm ET.
Watch here!