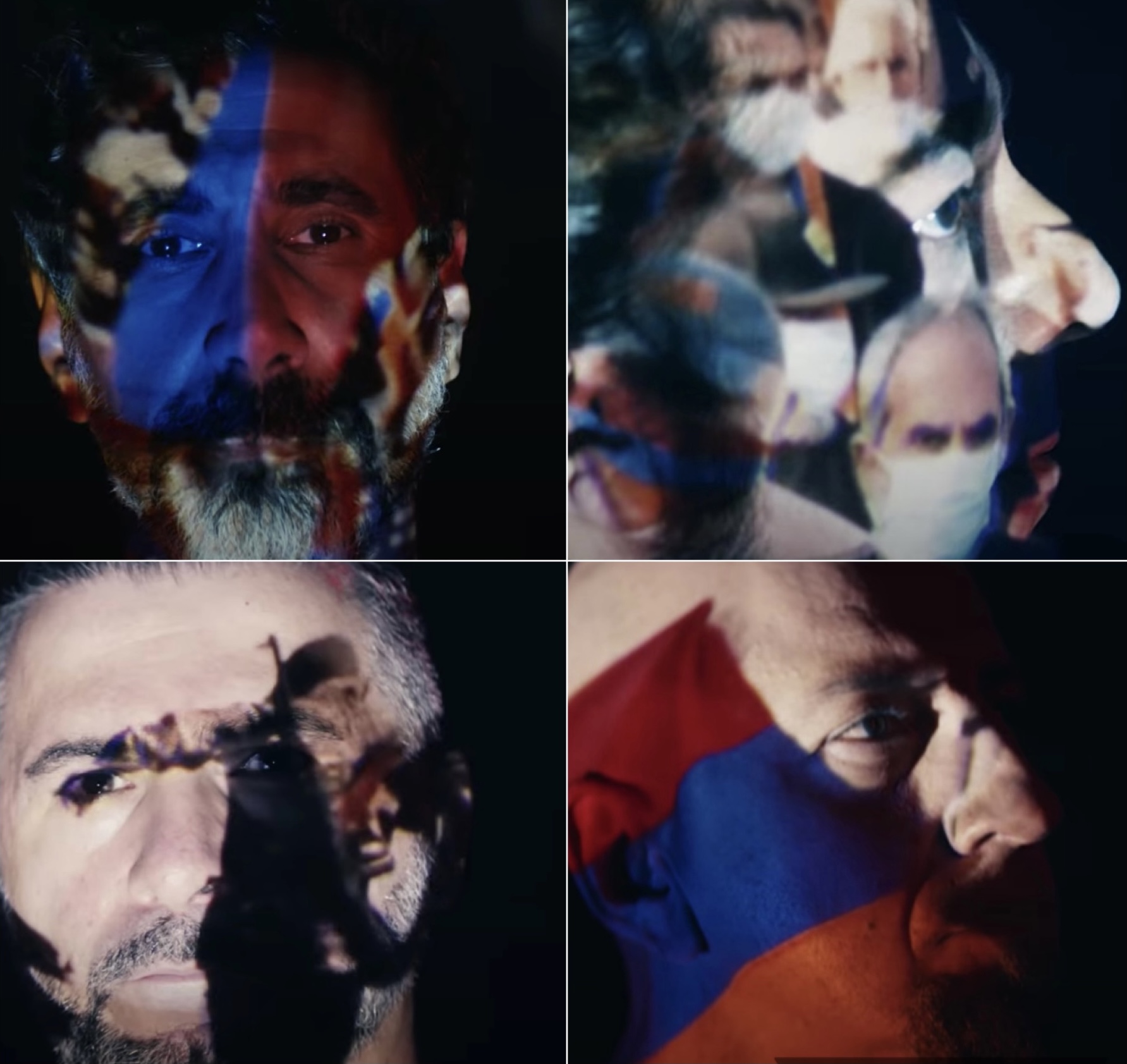 Earlier this month, beloved metal band System of a Down released music for the first time in 15 years. After years of reported in-fighting the band came together to raise money and awareness for a cause that hits close to home. The two tracks, "Protect the Land" and "Genocidal Humanoidz" have raised over $600,000 in less than a month for the Armenia Fund, an organization that provides aid to the people of Artsakh which is a small independent nation historically populated by Armenians. Let's break it down.

If you've been wondering why there has been a surge of red, blue, and orange flags everywhere; it's to bring awareness to the humanitarian crisis happening in Artsakh at the hands of Azerbaijan and Turkey and to put pressure on governments all over the world to address the issue. Being an independent republic, historically comprised of Armenian peoples, the nation declared independence from Azerbaijan during the downfall of the U.S.S.R in 1991. Since then, Azerbaijan has attacked Artsakh on and off despite a number of ceasefire agreements. The recent attacks during the Covid-19 epidemic have been the worst attacks since the 1990's, despite another ceasefire declared on October 10th of this year. Civilians have been constantly terrorized with no help from those outside the conflict. As of last week, Armenians have taken to the streets in protest over a deal made between the Artsakh and Azerbaijan.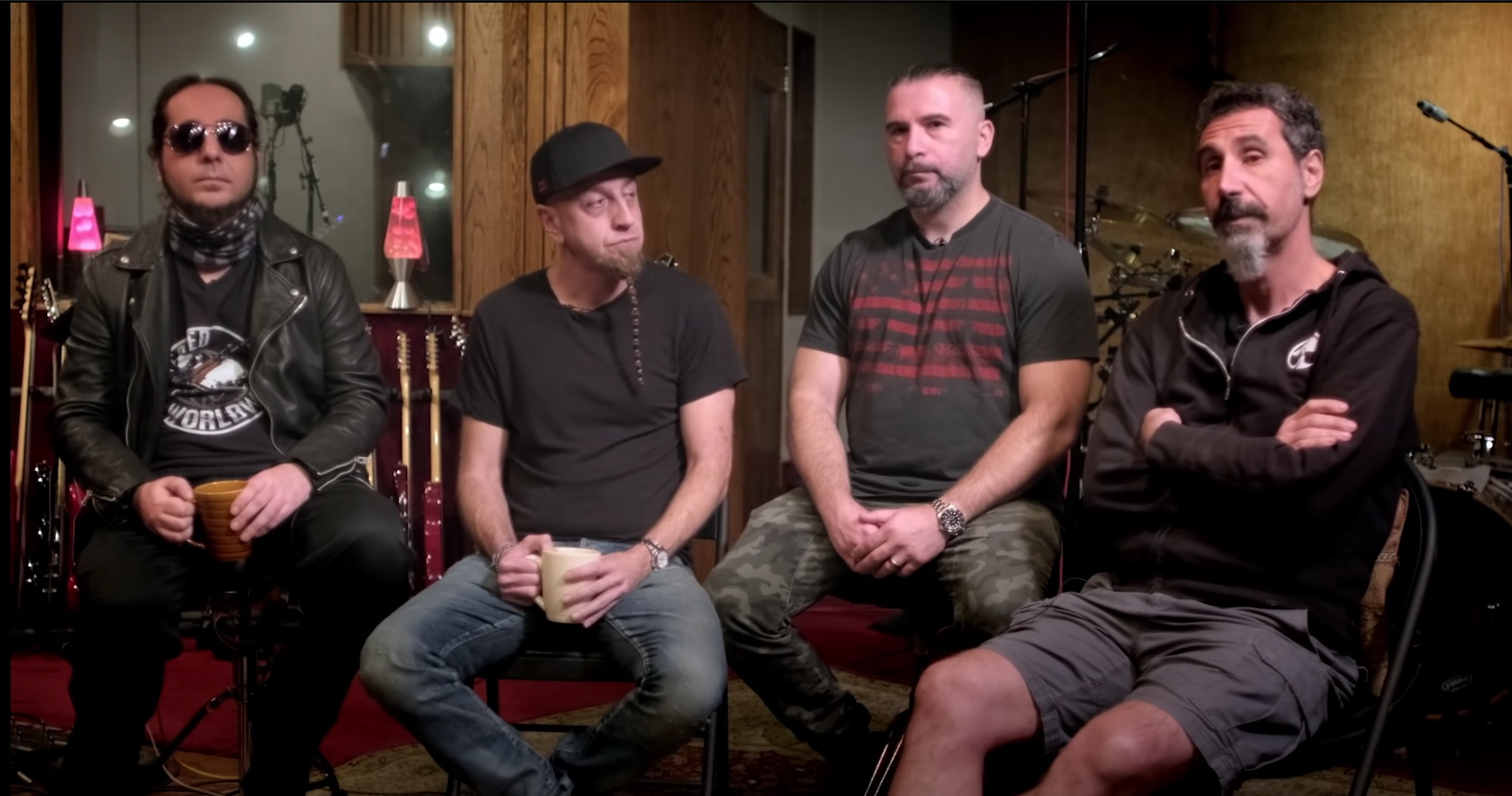 "We are overwhelmed with gratitude for your incredible support of our campaign for the people of Artsakh, and for donating to provide for those in dire need via the Armenia Fund. Because of you, we will be able to help displaced civilians, young and old, who are affected by the hideous war crimes inflicted upon Artsakh by Azerbaijan and Turkey. Please take a few minutes to watch our full interview to get a more intimate look and understanding into why we came together to release "Protect The Land" and "Genocidal Humanoidz." To the four of us, it's extremely important to share these truths with you. It is for our ancestors, our culture, and our nation. Help us spread the message." —System of a Down, in a statement from their website.
Enter System of a Down. As "four Armenian guys" they couldn't sit idly by doing nothing, knowing that even after a 15 year hiatus their massive platform could make a difference. So they put aside the differences that have kept them from making music together to create "Protect the Land" and "Genocidal Humanoidz." In a recent interview, frontman Serj Tankian explained that, "It's an injustice that we want people to pay attention to, and that's why we're doing this. So that they can, in turn, inform their own government bodies, who can respond properly." He went on to say, "We're living in a democracy, a lot of people listening to us…[they] are probably living in a democracy, and if their voice gets loud, their governments will have to respond."
All the proceeds from both tracks and merch will be donated to the Armenia Fund. This non-profit organization provides aid to those displaced by the recent attacks, and helps to rebuild the nation.

Download and donate here.
Check out the full interview and official video for "Protect the Land" below: