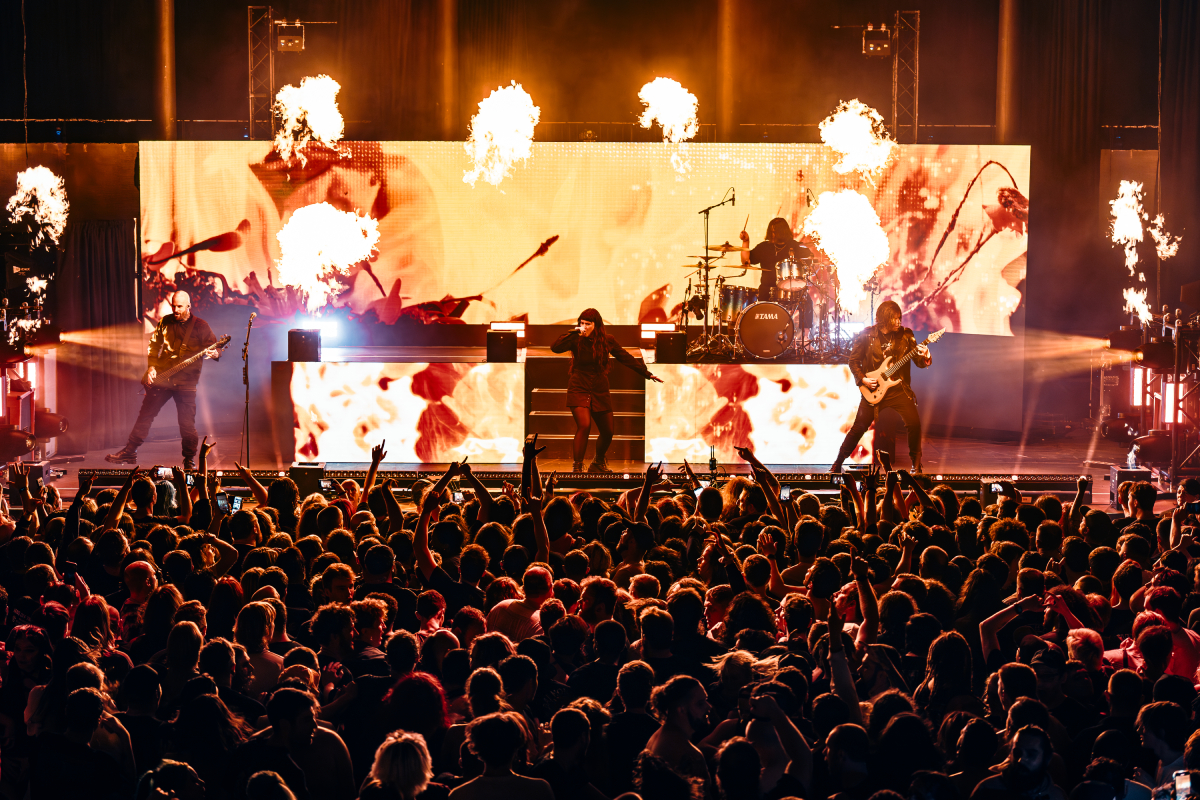 It feels like every time that Spiritbox take to a stage, it is a moment. Every show they play exists within its own galaxy, which, when collated together, creates one hell of a universe. But that's what life is like for extraordinary bands. The once-in-a-generation acts that define a period. That's what it means to be a legend. And even at this still early stage in their journey, creating so many moments is something to be taken very seriously.
The last time the band were in the UK, they played there for the first time. A legendary appearance at Download Festival and two astonishing shows in London. That was enough to show that they weren't here to mess about. Though then, they were still playing catch up following the lack of road time that the pandemic caused. With their debut album Eternal Blue still fresh in everybody's ears, they knew they still had to prove whether they were the real deal.
But fast-forward to today, to the iconic Roundhouse on the fabled streets of Camden, and things are very different. In a year, the band have quadrupled the size of the venue they are playing in this fair city. And they have also seen and done an awful lot more. If last year was a statement of intent, tonight solidifies their stature.
Standing on that legendary stage, shadowed by the ever-changing display behind them, Spiritbox look like absolute rockstars. Guitarist Michael Stringer wears an effortlessly cool leather jacket, strutting around the stage with an ice-cold swagger. And the notes and chords that flow from his fingers feel just as effortless. Drummer Zev Rose overlooks everybody, hitting each and every note inch perfectly. Bassist Josh Gilbert gallops, screaming his lungs out and serving as a catalyst for chaos on the floor. And Courtney LaPlante, strutting, dancing, and spreading her arms like wings as guttural fury and euphoric heaven spills from her lips, leads the charge in a manner it is impossible to take your eyes off. The confidence and the charisma that oozes from every band member is palpable. Perfectly in sync with each other and showcasing their deep connection in the most captivating manner.
And then there are the songs. Opener "Rule Of Nines" rips and tears from the get-go, "Halycyon" ebbs and flows between beauty and brutality and "Yellowjacket", with added Sam Carter, pummels all in attendance into submission gleefully. On the softer side, "Secret Garden" is a tear-stained singalong that could tear down the walls, "Constance" feels all the more heartbreaking, and their new epic, "The Void" slots into place wonderfully. The yin and yang that keeps the band grounded flow flawlessly when performed on a stage of this size. Stopping you entirely in your tracks whilst also forcing you to lose all inhibitions, there's a hypnotic quality to how the waves hit. It is masterfully constructed and beautifully displayed.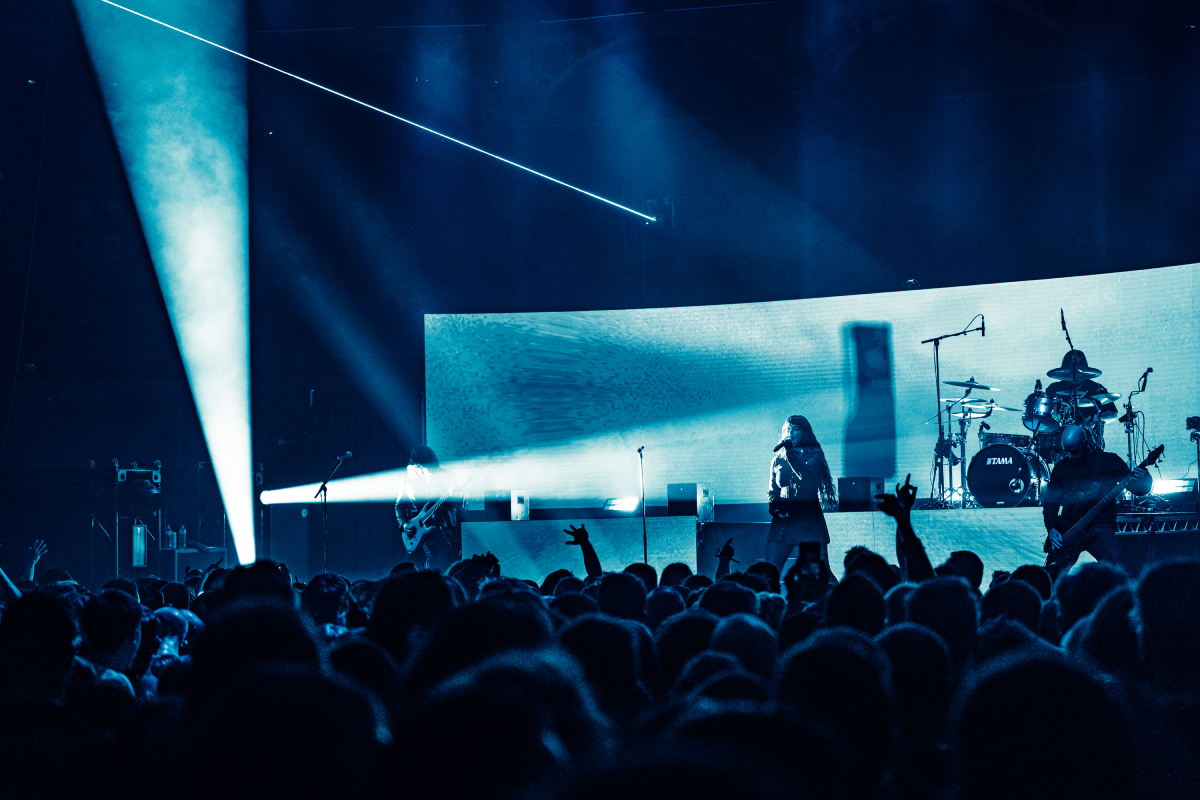 And then there is how it all looks. There's scorching pyro during a bludgeoning "Holy Roller", intricate lasers during an inspiring "Circle With Me", and a snowstorm of aqua confetti as part of the closing crescendo of "Eternal Blue". What Spiritbox have created is a metal show to end all metal shows. A spiralling, electric, astonishing display of what heavy music can feel like. Every visual takes you to another dimension, making you forget you're standing in a venue in the middle of North London. The awe it inspires and the shivers it sends up spines, thanks to the band taking the time to make every second as immersive as the last. It is the sort of display that belongs in arenas and will soon be exactly where they are heading if things stay like this.
To create a moment is to deliver something that will stick with you for the rest of your life. Something you simply have to share with as many people as often as possible. For Spiritbox to deal only in moments is something that should be treasured. The growth, the assurance, and the absolute pinpointed control over every aspect of their show is a joy to behold.

And yet, we are still so early in their current journey. A new era may be approaching, and the possibilities of what that might entail are utterly endless. The prospect of where they will head next and what it will look like is enough to send your mind into a frenzy of excitement. To have a band that can conjure such anticipation and then deliver on it in every manner shouldn't be taken for granted. It should be celebrated at every avenue. So that is what we will do.