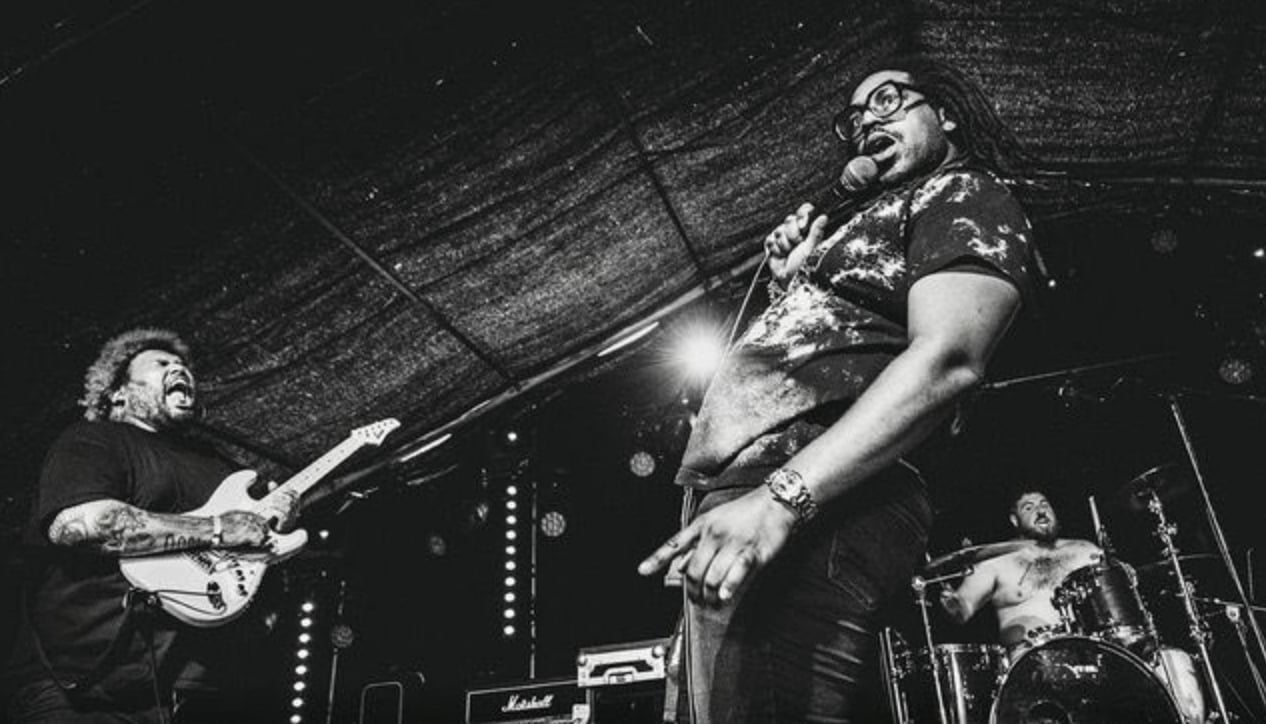 Soul Glo are one of the hardcore success stories of the last few years. Delivering some of the most ferociously vital tracks to come out of the genre in a generation, they have received acclaim from all corners. From literally shutting down Outbreak Fest in the UK to making new friends at Coachella, their journey has been a raw and rapid one. A lot of it is thanks to their debut album Diaspora Problems, released in 2022 to a rapturous response. And now they are picking up where they left off with the release of "If I Speak (Shut The F*ck Up)".
A track that embodies that primal aggression that has made them such household names, the song is a spiralling and savage example of timeless chaos. From the crazed poetry to the deliciously violent riffs, it is an all-out assault on the senses in the best possible way. Crushing, cathartic and critically vital, it's another huge step towards Soul Glo solidifying their place as legends.


Vocalist Pierce Jordan had this to say about the track and how it fits into their pursuit of creating the purest of art:
""If I Speak" is a song about channeling one's voice and perspective through art or another creative expression. You can hear when people spend more time online than on their music. You can tell when people are more focused on a visual statement than a sound."  
The video that accompanies the track has been censored due to its graphic nature. You can watch the uncensored version right here or check out the censored version below. Just know that both are extremely NSFW. Featuring the band demanding a group of men to do deeply intimate things whilst watching chaotic footage of Soul Glo shows, it's a wild ride, to say the least.