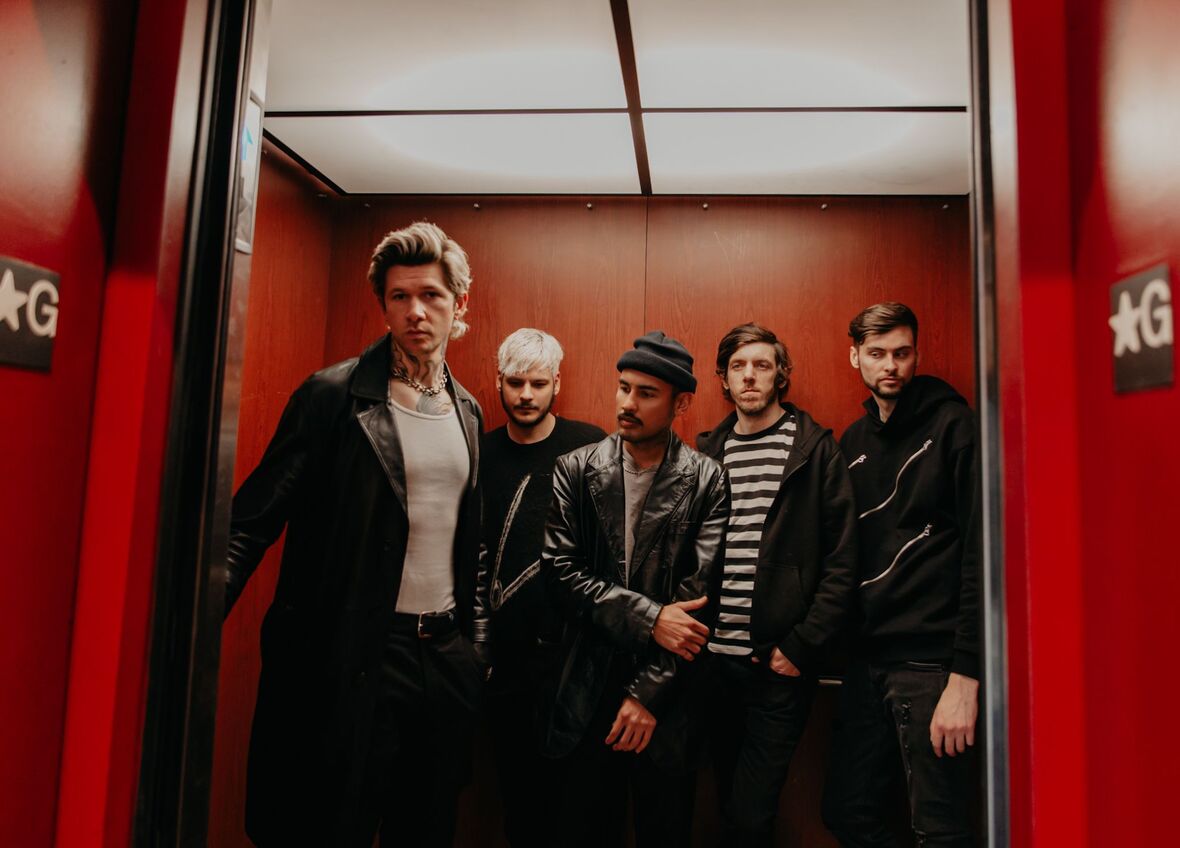 Following the release of their re-imagined "Blood Runs Cold" earlier this year, post-hardcore group Rain City Drive (known formerly as SLAVES) has issued the second preview of their deluxe self-titled album in the form of "Cutting It Close (Reimagined)." The group's deluxe album will arrive via Thriller Records on June 23.
From rock anthem to slow-burn R&B, the reimagined version of "Cutting It Close" demonstrates Rain City Drive's ability to push boundaries and experiment with their sound. With a blend of electronic elements, rich harmonies, intricate instrumentation, and elements of R&B, the track creates an immersive sonic experience that captivates the listener from start to finish. The band's impeccable musicianship shines through, specifically lead vocalist Matt McAndrew's silky delivery, as they skillfully navigate the dynamic shifts and create a captivating atmosphere.
"I'm really excited about how 'Cutting It Close (Reimagined)' turned out," McAndrew shares. "The smooth R&B inspired arrangement lends a new emotion/perspective to the lyrics and is a sonic breath of fresh air."
​​The deluxe album offers fans a treat with five reimagined tracks from the band's discography. Among the featured songs are "Cutting It Close," "Waiting On You," "Bury A Lie," "Psycho," and their chart-topping single "Talk To A Friend," which has garnered an impressive 24 million streams since its initial release in 2020. Check out the full tracklisting for the group's forthcoming deluxe release below.
Rain City Drive (Deluxe) Tracklist:
Waiting On You
Gardens Of Misery
Dreams
Dying For
Nothing Left
Psycho
Cutting It Close
Blood Runs Cold
Eternity
Ophelia
If I Was Right
Blood Runs Cold (Reimagined)
Cutting It Close (Reimagined)
Waiting on You (Reimagined)
Bury A Lie (Reimagined)
Psycho (Reimagined)
Talk to a Friend (Reimagined)