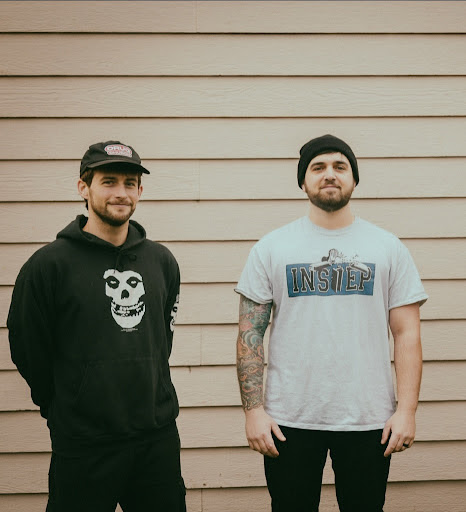 NORMY is the side project of many notable staple musicians in the punk scene. Consisting of Eric Egan (Heart Attack Man), Steve Perrino (Walking Wounded) and George Lucarelli (Highway Sniper, You Die First), the band could be categorized as a pop punk outfit. However, not the Machine Gun Kelly, Mod Sun, Lil Lotus type. They're more in the vein of the era of Sum 41, Rise Against, and American Hi-Fi. The band is fast, loud, and full of grit. They are known for their high-energy live shows and irreverent humor. Today NORMY announced their signing to Smart Punk Records and dropped a brand new track "Thanks For Nothing" in celebration.
Vocalist and bassist Eric Egan spoke on the new track, sharing: "Thanks For Nothing" is about an experience I had touring overseas for the first time; which had been something I'd been dreaming of for years; and one miserable person single-handedly making the whole experience kind of shitty."
On signing NORMY to Smart Punk, label manager Matt Burns shared: "While working on some artwork and ideas for Highway Sniper, George and I got on the topic of pop punk and he mentioned his project NORMY, referencing bands like Lagwagon as the main influence. He had sent me their (then new) EP, "What On God's Green Earth" and I fell in love. He told me their new songs were even better, and I didn't believe him. When I heard the mixes from what would become 'What The Fuck Planet Are The Guys From,' I kept putting them on repeat for like 2 hours. If I could skateboard, these songs would be the soundtrack to me shredding the gnar. Instead, I'll just play Tony Hawk's Pro Skater and blast the EP".
Check out the new track below!