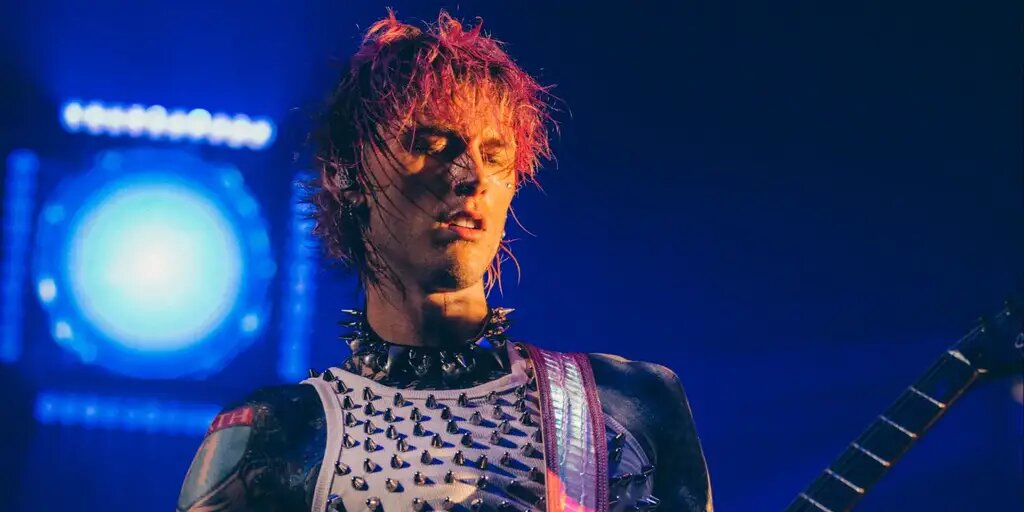 Whether you like it or not, Machine Gun Kelly is an anomaly of the music industry, seemingly capable of anything he sets his mind to. After starting his career as a Cleveland rap sensation, the 32-year-old artist started to marry his rapper roots with pop-punk influences as evidenced by his 2019 full-length album Hotel Diablo before releasing two true-to-form pop-punk albums—2020's Tickets To My Downfall and 2022's mainstream sellout.
Respectively, Tickets To My Downfall has been certified Platinum while mainstream sellout has been certified Gold, and both albums boast massive features including Halsey, blackbear, Bring Me The Horizon, WILLOW, and plenty of others. However, he hasn't let his fans forget where he came from, including collaborations with rappers Lil Wayne and Trippie Redd on his pop-punk-leaning albums. Machine Gun Kelly has successfully cemented himself as an expert in both genres.
Now, as Kells has previously confirmed, he has been working on a rap album, rumored for release in 2023. Possibly in preparation for that drop, he has teamed up with Cordae for a new segment of 'The Cypher!'. In the latest episode of the series, Machine Gun Kelly and Cordae freestyle over the beat of Central Cee's "Doja." If you've only dabbled in Kells' pop-punk ventures, you might be surprised to hear his loose yet focused bars alongside Cordae.
In typical Machine Gun Kelly fashion, he calls out his hometown through the verse, "Crazy I didn't have a date to prom/Cuz now I'm like look who I'm marrying/I came outta Cleveland and now the timezone I'm in is Australian." Check out the duo's full "Doja Freestyle" below.
While we don't have details regarding Kells' next album release, the Cleveland native will be releasing a special one-night-only live performance film titled 'Machine Gun Kelly: Mainstream Sellout Live from Cleveland: The Pink Era.' The film will be available in theatres globally on May 13 and tickets are currently on sale now. You can pick up tickets for the one-day-only event here and watch the trailer below.