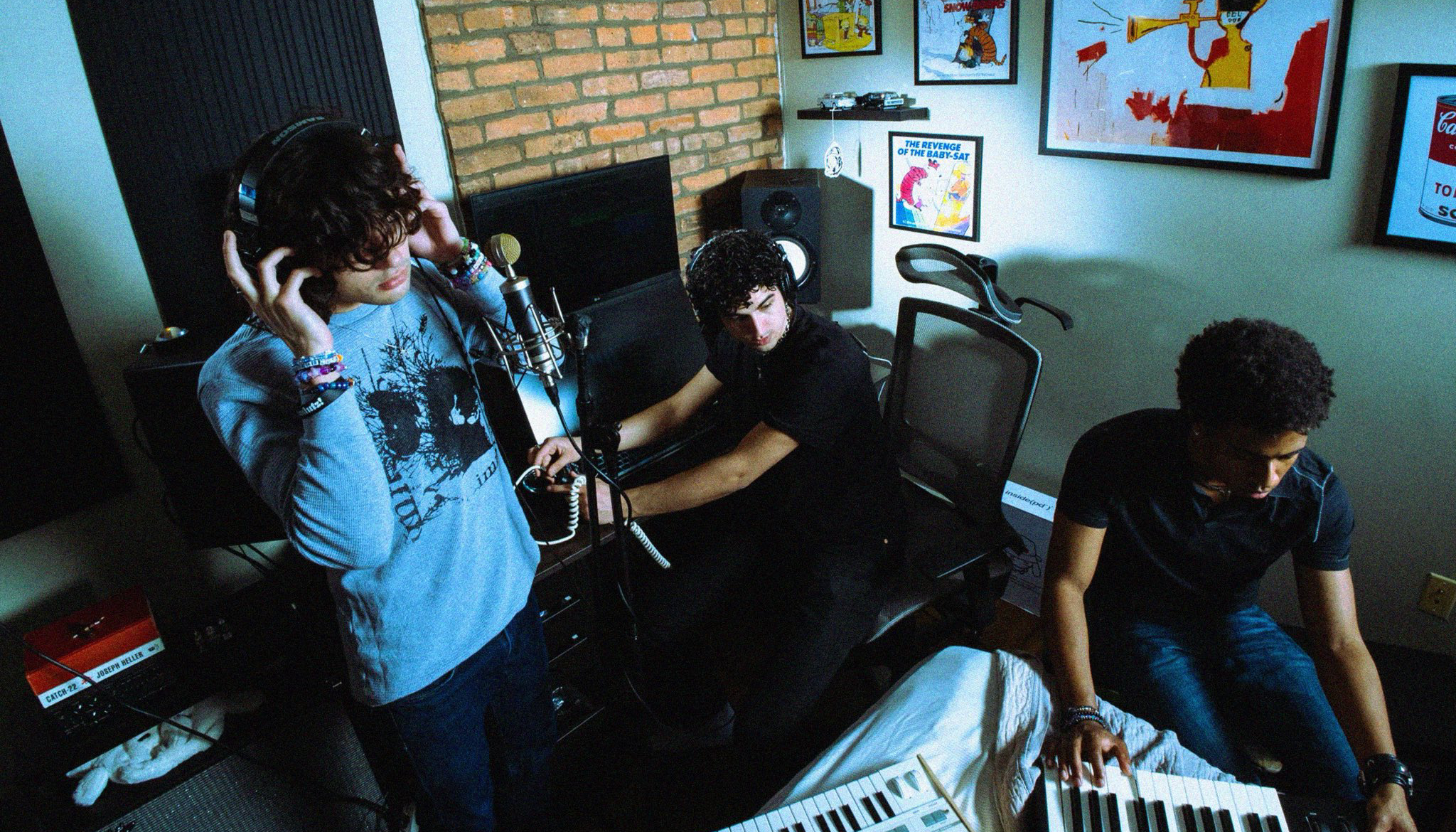 poptropicaslutz! and aldrch have joined forces to release their brand new collaborative EP Gossip Team today via Epitaph Records. The alt-pop wunderkinds give a fresh and current spin on the throwback Y2K tunes we all loved without falling into imitation. It gives the new-age equivalent of mall punk but swaps the mall for a parking lot and the punk for hyper pop.
Blending the best parts of Myspace era neon-punk and Soundcloud emo-rap, the approach is seamlessly crafted. The three labelmates have an ear for creating something that feels familiar yet unique. poptropicaslutz! and aldrch are born out of sheer internet culture and capture the Gen Z experience in glitchy, auto-tuned perfection.
Sam Richman (aldrch) spoke on teaming up with poptropicaslutz! sharing: "pts! are big writers…super methodical about lyrics, their meanings, and the stories they tell. I come from a producer background, so I treat lyric writing more from [that] perspective, focused heavily on phrasing and trying to encapsulate specific emotions".
poptropicaslutz! have shared a track-by-track breakdown of their new EP exclusively with idobi. Read all about each song directly from the band below, and make sure to jam Gossip Team over and over!
"newlyweds"
This is the oldest song on the project, and dates back to aldrch's previous studio. The lyrics and melodies came almost instantly. It's a fun "Disney Channel-esque" track about two people wanting to be together, despite the odds.
"Ready Set Go"
We wrote this song on July 3rd, 2022. With summer in full swing, we felt that we needed a "bubblegum pop" track about running away and feeling the wind in your hair. We spent most of our studio time getting the chorus right, and when it was finished, we played it on repeat at the beach. It passed the test.
"WOW!"
"WOW!" was the 3rd track we made for this project, and in a lot of ways, it's similar to "newlyweds." It's a juvenile pop-rock song about wanting a father's approval before "going steady." Classic. A lot of the verses like "drinks are on me, and don't worry they're all gluten-free" were inspired by girls we're actually friends with. We even had one of them do the "WOW!" adlib, which gave us the idea for the title.
"Kaleidoscope"
This was the last track to make it onto "Gossip Team." The title likens a blossoming love to a kaleidoscope, which felt like a perfect metaphor. We wanted a song with recognizable synth leads, bouncy dance drums, and memorable melodies. I guess we got it.