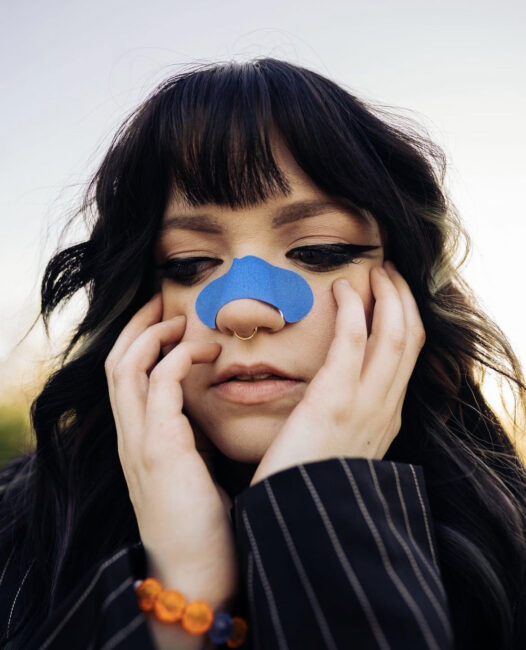 The alt-pop rocker hailing from Dallas, TX, Penny Bored has shared their newest track, "Cry Baby" today. The solo project of Faith Alesia is a musical effort bathed in 2000's nostalgia and reminiscent of iconic acts like Avril Lavigne, Hillary Duff, and early Demi Lovato. Born during the pandemic, Penny Bored has released nine singles over the last few years including the very catchy "Conversations", "Cherry Chapstick", and "Reason". The new track however, finds the project at its best. "One day I'll figure this out / But I just need to cry now" they sing. "Thought of 100 million ways that I could die baby / I know it's selfish and cruel / But I don't know what to do / Homemade prescriptions got me swallowing my pride". Honest and transparent, Penny Bored relates to the masses.
Speaking on their new track, They share: "Mental health awareness has always been a huge priority for me. Becoming self aware of my feelings and allowing myself to process them is a huge step forward. Crying or even asking for help doesn't make you weak and we shouldn't shame anyone for doing so. Cry Baby is my personal anthem to recognize how far I've come with my mental health journey over the years! The lyrics discuss the push and pull I've felt while being weighed down by bipolar disorder, but in the end I find comfort with being able to recognize these patterns and being honest about how I truly feel on bad days."
Earlier this year Penny Bored released a wonderfully spiteful yet earnest track, "Karma". You can watch the colorful and spray paint coated music video below!