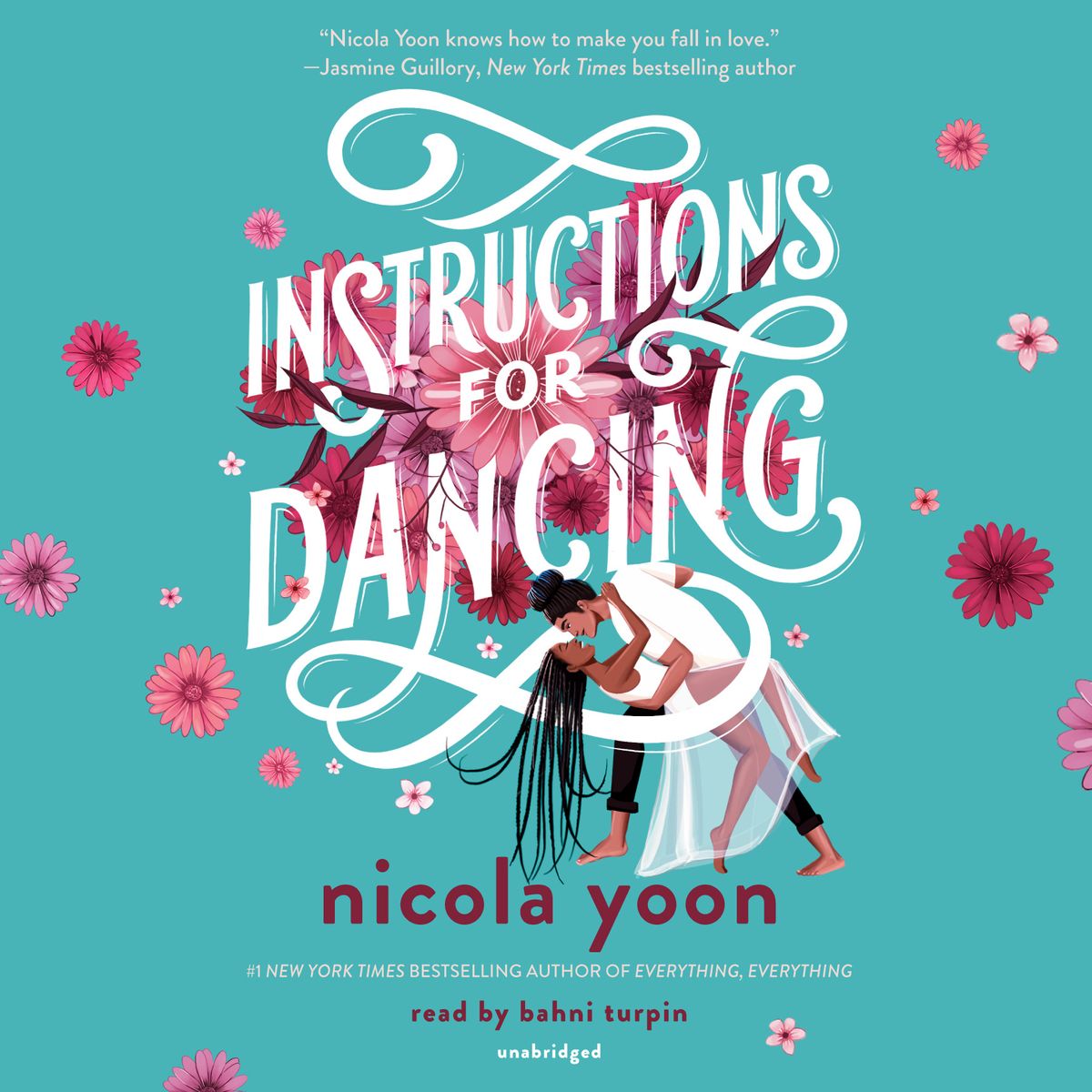 Instructions for Dancing is coming real soon to sweep you off your feet and run away with your heart. Nicola Yoon's wonderful new novel is out next Tuesday, June 1st and we're here to give you a swoon-worthy sneak peek.
Hit play below to hear an audiobook excerpt of Instructions for Dancing, read by Bahni Turpin, and prepare to float away. In the clip, you'll meet Evie, who is completely disenchanted with love and books…for now (ooh, how her world is about to change). Keep scrolling to read more about the new novel!
We know you'll be totally ready to pick up a copy of Instructions for Dancing as soon as you hear this excerpt, so here's a tip: If you pre-order the signed exclusive Barnes and Noble edition, you could win 10 of Nicola's fave YA romances—including David Yoon's Super Fake Love Song, Mary H. K. Choi's Emergency Contact, Renée Watson's Love is a Revolution, and many more—PLUS a framed art print based on the book! Get your pre-order on here.
AND if you want to get even more hyped for IFD, stay tuned for Nicola Yoon's Whachudoin'? episode of Geek Girl Riot which will air Tuesday June 1st, only on idobi Radio.
About Instructions for Dancing:
Evie Thomas doesn't believe in love anymore. Especially after the strangest thing occurs one otherwise ordinary afternoon: She witnesses a couple kiss and is overcome with a vision of how their romance began . . . and how it will end. After all, even the greatest love stories end with a broken heart, eventually.
As Evie tries to understand why this is happening, she finds herself at La Brea Dance studio, learning to waltz, fox-trot, and tango with a boy named X. X is everything that Evie is not: adventurous, passionate, daring. His philosophy is to say yes to everything–including entering a ballroom dance competition with a girl he's only just met.
Falling for X is definitely not what Evie had in mind. If her visions of heartbreak have taught her anything, it's that no one escapes love unscathed. But as she and X dance around and toward each other, Evie is forced to question all she thought she knew about life and love. In the end, is love worth the risk?