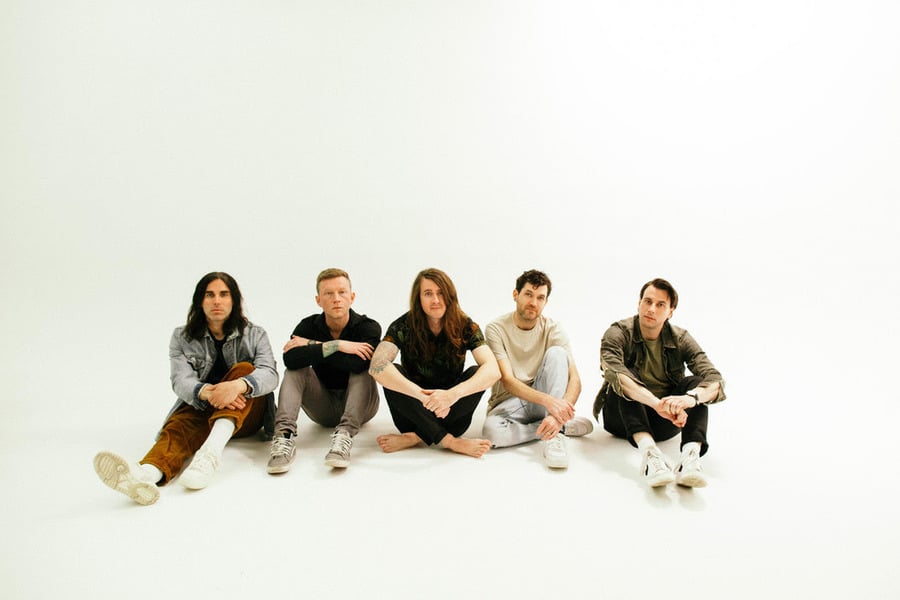 The pop-rock kings, Mayday Parade are sending their fans into a frenzy with their latest Instagram post. Performing their latest single, "More Like A Crash," the legacy band has joined forces with Magnolia Park and Loveless for a fresh take on the song. Beginning with Derek Sanders' clean vocals, the clip surprises listeners as it cuts to Loveless frontman Julian Comeau's harmonies and Magnolia Park singer Joshua Roberts' emotional screams.
Each of the three bands' fans are showing their excitement in the comments section, as well as asking whether or not a full version of the collaboration will be released. While this still remains unclear, there is hope that Mayday Parade, Loveless, and Magnolia Park have more planned to share than this video.
"Brace yourself for the Loveless x Magnolia Park x Mayday Parade moment you didn't know you needed 💥," Mayday Parade writes in the caption.
This isn't the first time that Loveless and Magnolia Park have crossed paths and given fans an exciting collaboration. Both bands feature on Arrows in Action's debut full-length, Built To Last. This pop-punk crossover episode happens on the album's fifth track, "The Credits," highlighting both frontmen's unique vocal styles with their high-energy performances.
Back in May, the band premiered "More Like A Crash" exclusively with idobi Radio during their "Fresh At Five" takeover. Known for combining emotional lyrics with in-your-face guitar parts and piano melodies, the single is about the pain and turmoil surrounding failed relationships.
"'More Like A Crash' is about the chaos and pain of endings, especially regarding personal relationships," guitarist Alex Garcia says. "Despite how beautiful something could be at one time, often at its end, there's just bad feelings and a sense of being lost in the wreckage."
Although they are a legacy band, having released seven studio albums since their 2007 debut, A Lesson In Romantics, Mayday Parade continues to support the new generation of the scene. Back in 2021, the group invited Magnolia Park to join them as the opening act on their 11th Anniversary Self-Titled Album Tour, which took the package to 34 major cities in the United States. Additionally, the band consistently shares and comments on covers created by up-and-coming artists like Taylor Acorn, who resonate with their music 15 years later.
In a way, this collaboration bridges the gap between the early days of the scene and what's to come––and fans can't wait to hear more.