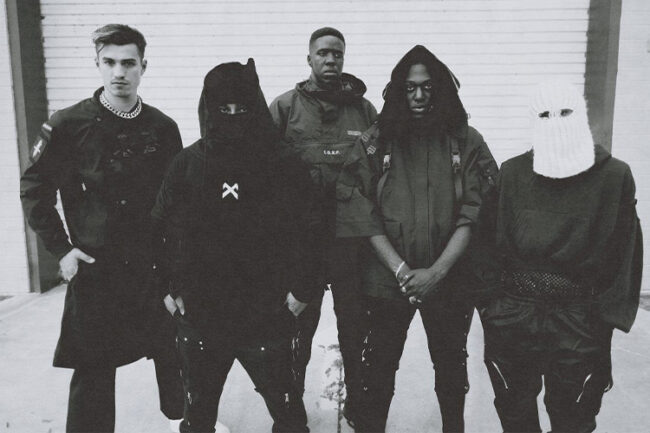 Following up the recent release of their deluxe edition of Baku's Revenge, Magnolia Park have gifted fans with another brand new track. "Homicide" leans toward the more pop-infused sound the band sometimes explores in their writing. While certainly still being a pop punk banger, the track has an explosive and anthemic chorus you could hear on the radio. The band have quit the knack for crafting a catchy chorus. They're totally in their bag with this new tune.
Magnolia Park have always spread the message of inclusivity and acceptance across their music. Tracks like "Don't Be Racist" and "Misfits" directly addressing these topics. The band isn't afraid to call out their grievances within the scene head on. Speaking on the band's mission, Guitarist Tristan Torres shared:
"Our goal when we're together is to make sure the next generation doesn't have to face as much racial backlash for being a rock band. In the industry, people look at us a certain way and try to impose things on us – and we want to make sure the next generation of rock bands don't have to go through what we've been through."
Along with the release of the new track today, the band has also shared a brand new music video. The visual was directed by Evan Draper and produced by Psylo Digital. Watch the new video below!
Magnolia Park has also shared a few upcoming dates in the UK this summer. Check them out!
Aug. 22 – London – Boston Music Room
Aug. 23 – Glasgow – King Tut's Wah Wah Hut
Aug. 25 – Reading – Reading & Leeds Fest
Aug. 26 – Leeds – Reading & Leeds Fest
You can grab tickets here.