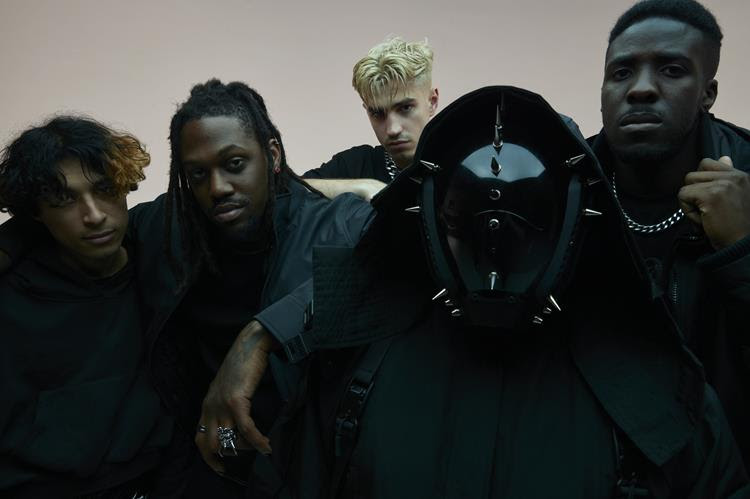 Magnolia Park are on their weird shit and it is more than awesome. Today the band dropped their brand new single "Animal" and it is what we have been waiting for. Magnolia Park has proved themselves as frontrunners of the scene over the last few years. Dominating the pop-punk scene with single after single, they are unstoppable. However, it was time for them to take the next step. A group that oozes the talent and skill of a mainstay act, they showcase their ability to push outside of the box on this new release. Magnolia Park celebrate the new track with the announcement of their new album, Halloween Mixtape II. The record is due out October 27th via Epitaph Records.
"Animal" is a collaborative track with Ethan Ross and PLVTINUM. A truly perfect storm, the track is explosive, industrial, and organic. "The song came together organically because we did it in only a couple of hours," guitarist/songwriter Tristan Torres says. "It's such a weird collaboration, but it works so well and sounds so cool. We got to do the video all together too – we all flew out to LA and we got to hang out and make this really cool, nu-metal-style video." Watch it below! 
Magnolia Park delivered "Animal" as the fourth single to be featured on Halloween Mixtape II. It follows "Manic", "Do or Die", and "Breathing". A band that puts out music in a ridiculously rapid rate, it is exciting to see another full collection of songs from them.
"Vince comes from a pop-leaning world, Freddie comes from a math rock and experimental world, and I'm very hip-hop-oriented," Torres explains. "You can hear that in our sound – all these worlds colliding. We're not selfish about our sounds, we like it when we all mix together. Josh's amazing voice is the nail in the coffin, and Joe is such an amazing drummer." 
It is no secret that this group is a carefully crafted collective. Magnolia Park leans on the strengths of each member to create something entirely unique to the scene. We can't imagine this world without them. Check out the album art and track listing below, along with their upcoming tour dates.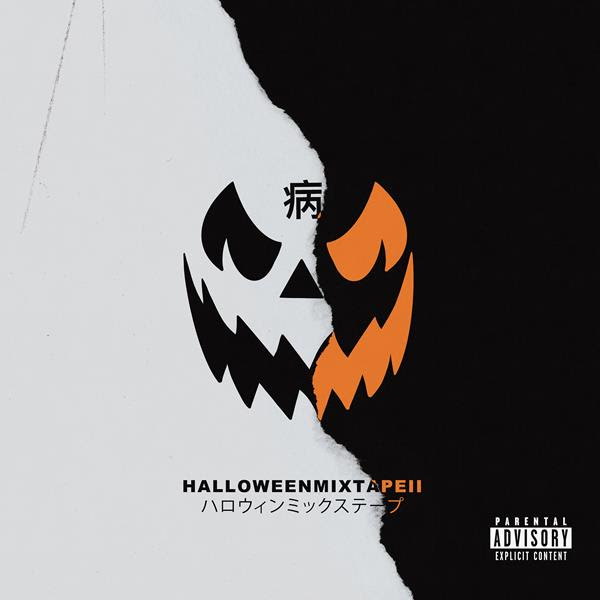 Halloween Mixtape II track listing:
The End: Emo Nite Rhapsody
Antidote
Dreams feat. Jake Hill & Vyper
Halloween Tip 1
Haunted House
Candles
Dead on Arrival
Halloween Tip 2
Loved by you
Hallween Tip 3
Life In The USA feat. TX2
Halloween Tip 4
Fell in Love on Halloween 
Magnolia Park Headline Tour Dates:
Oct. 5 – Houston, TX @ White Oak Music Hall 
Oct. 6 – San Antonio, TX @ The Rock Box 
Oct. 7 – Oklahoma City, OK @ Beer City Music Hall 
Oct. 9 – Albuquerque, NM @ Launchpad 
Oct. 10 – Phoenix, AZ @ The Rebel Lounge 
Oct. 12 – Los Angeles, CA @ Teragram Ballroom 
Oct. 13 – San Diego, CA @ SOMA 
Oct. 14 – Berkeley, CA @ Cornerstone 
Oct. 16 – Seattle, WA @ El Corazon 
Oct. 17 – Portland, OR @ Hawthorne Theater 
Oct. 19 – Roseville, CA @ Goldfields Trading Post 
Oct. 20 – Anaheim, CA @ Chain Reaction 
Oct. 21-10/22 – Las Vegas, NV @ When We Were Young 2023* MP only 
Oct. 23 – Salt Lake City, UT @ The Complex 
Oct. 25 – Denver, CO @ Marquis Theater 
Oct. 27 – Des Moines, IA @ Woolys 
Oct. 28 – Sauget, IL @ Pops 
Oct. 29 – Cincinnati, OH @ Bogarts 
Magnolia Park will be joined by TX2, poptropicaslutz!, and 408 as support on the tour. What a line-up! Grab your tickets here.