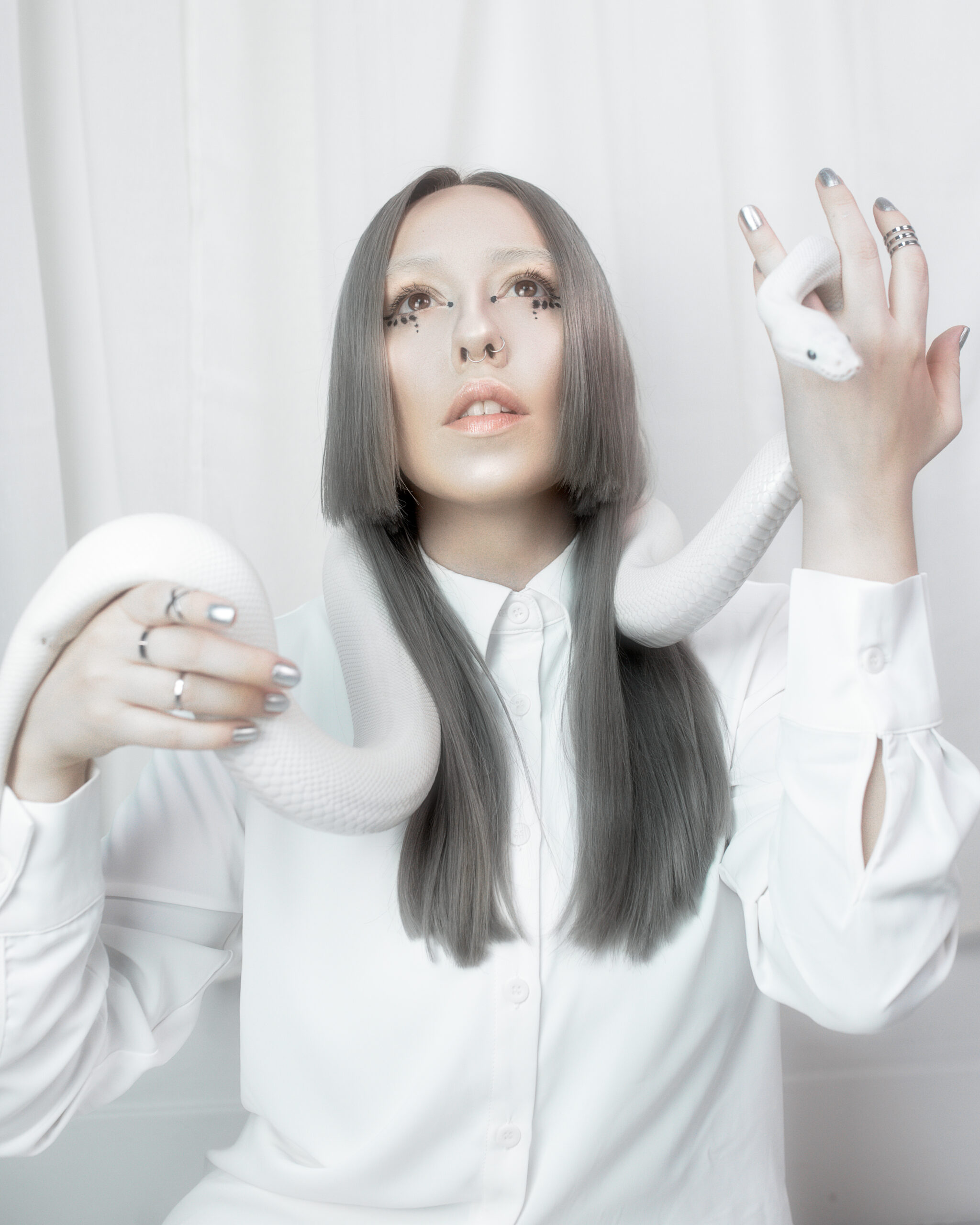 In true riot grrrl fashion, alt-rock newcomer LUNA AURA has unleashed her take no prisoners, two-middle-fingers-in-the-air, new single "MONEY BAG."
The rebellious anthem seeps with confidence, beautifully crafted synths, and booming percussion that is undeniably intoxicating. Cemented by her empowering lyrics and thrusting instrumentation, LUNA AURA proves that she's taking her life into her own hands and no one can stand in her way—not even Mr. Moneybags.
You can listen to "MONEY BAG" below.
We caught up with LUNA AURA to discuss her new track, how she got started as a musician, and her forthcoming EP THE FICTION which is set to drop this fall. Read her exclusive interview with idobi below and stay tuned for what comes next from alt-rock's freshest disruptor.
Tell us what inspired you to write "MONEY BAG"—what is the track about in your own words?
"MONEY BAG" is a song about taking back what's rightfully yours. It stems from many experiences I've had as a young artist in the music industry. This world is riddled with greedy people who will try to exploit those they perceive as weak or powerless. I've never been either of those things, and it's never ended well for anyone who's tried it with me.
You started to write music when you were just 14 years old. In your recent releases, you construct these extremely empowering tracks. What were you inspired to write about when you were 14? Has it informed what you write about today?
I was great at writing angry love songs at that age, even though I had never been in a romantic relationship at that point in my life. I've always had a wild imagination, so I never really needed to live anything to be able to write about it. Looking back, it's funny to picture myself so angry, but who wasn't angry at 14?
What artists were you influenced by when you started to write?
I'm a 90s baby, so I grew up listening to acts like No Doubt, Nine Inch Nails, Fiona Apple, and Rage Against The Machine, but I was also a teenager in the early 2000's so I was certainly moved by a lot of the pop and rock music of that time (P!nk, The Hives, Kelly Clarkson, Deftones). My influences are all over the place, but I'm thankful for that because it's allowed me to develop a sound that's uniquely my own.
You've had your music featured in 'Riverdale' and 'Chilling Adventures of Sabrina,' but which series would you love to be included on the soundtrack of?
I'm a bit of a cinephile, so I would love to hear my song in a film. I've been really into everything A24 has been putting out recently, so it would be cool to hear one of my songs in some kind of horror/thriller they produced.
Is there anything additional you want to share with your audience?
I'll be releasing a lot more music this year (including a new EP) – and I have some pretty exciting tour announcements they can look forward to in May!