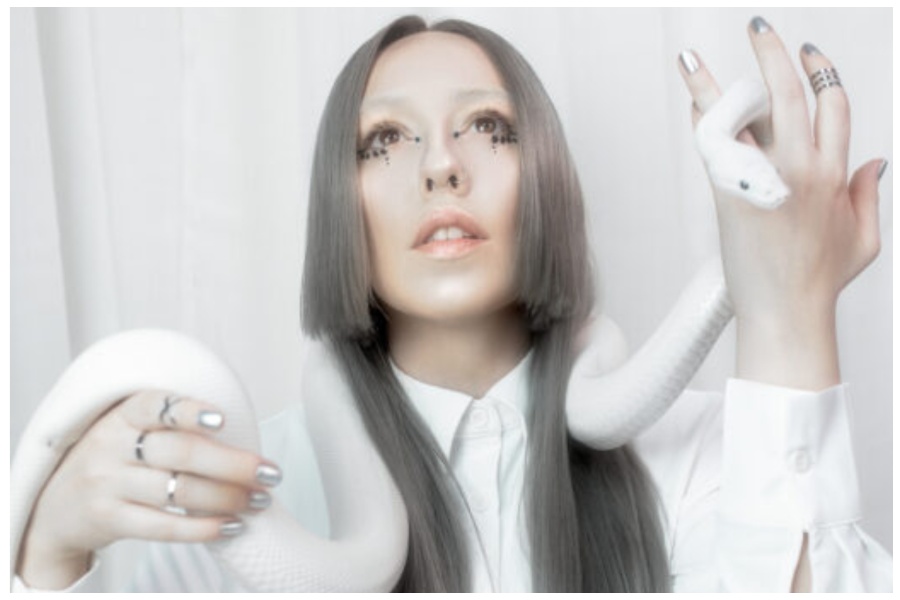 Building on the success of her previous hit, "MONEY BAG," LUNA AURA continues to impress with her latest offering, the pop-punk-infused anthem, "LOST IN THE FICTION." This captivating single will be part of her eagerly anticipated third EP, The Fiction, which will debut this fall.
With "LOST IN THE FICTION," LUNA AURA once again demonstrates her remarkable talent for seamlessly blending and bending genres. The track is a mesmerizing display of haunting melodies that linger long after the song ends. The chorus is an infectious headbanger that demands to be cranked up, leaving no doubt about its anthem-worthy status. Each element of the instrumentation is meticulously crafted, showcasing LUNA AURA's attention to detail and commitment to delivering an exceptional music experience.
"'LOST IN THE FICTION' is about getting lost in your own ego," LUNA AURA shares. "It's about chasing an idea of yourself, and getting lost in the fallacy of how you want things to be."
LUNA AURA's star continues to rise as she prepares to hit the road alongside the iconic Corey Taylor for his solo US tour this fall. The talented singer-songwriter will join the tour on Sept. 15 before taking the stage at Aftershock Festival in Sacramento, CA on Oct. 8. Tickets to see LUNA live are available here.
Tour Dates:
Sept. 15—Wallingford, CT @ The Dome at Oakdale
Sept. 16—Huntington, NY @ The Paramount
Sept. 18—North Myrtle Beach, SC @ House of Blues
Sept. 19—Orlando, FL @ House of Blues
Sept. 21—Huntsville, AL @ Mars Music Hall
Sept. 22—Louisville, KY @ Louder Than Life Festival
Sept. 24—Houston, TX @ House of Blues
Sept. 25—Dallas, TX @ House of Blues
Sept. 27—Albuquerque, NM @ Marquee Theatre
Oct. 1—San Diego, CA @ House of Blues
Oct. 3—Riverside, CA @ Riverside Municipal Auditorium
Oct. 5—Los Angeles, CA @ The Wiltern
Oct. 8—Sacramento, CA @ Aftershock Festival