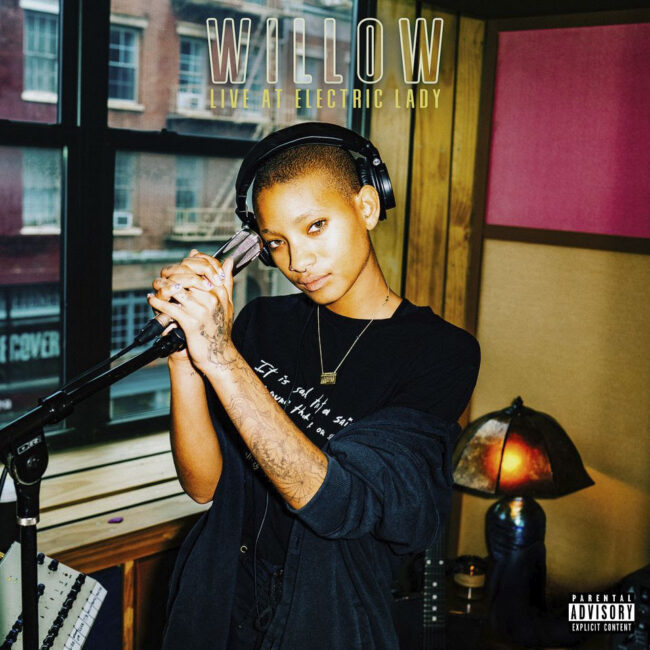 Today WILLOW and Electric Lady Studios have partnered to bring us WILLOW's brand new five-track EP, WILLOW: Live At Electric Studios. The release features reimagined versions of several hits from her most recent album, <COPINGMECHANISM>, including "curious/furious", "<maybe> It's my fault", "ur a <stranger>", "hover like a GODDESS", and "Bag Lady/Spilt", a mashup of Erkah Badu's hit single and WILLOW's own emotional ballad.
On covering Erkah Badu, she shared: "For me, Erykah Badu has been a symbol of grace and pure artistic expression for as long as I can remember, to be able to combine our musical vibes and create something new is such a gift."
WILLOW will appear at the iconic Coachella Valley Arts & Music Festival over the next two weekends. She will also appear with album collaborator Yves Tumor at the Fox Theatre in Pomona, CA on April 19th. You can also expect a performance at San Francisco's Outside Lands later this summer. WILLOW has also recently released a limited edition neon green marble vinyl of <COPINGMECHANISM>, which fans can purchase HERE. 
WILLOW has been a key part of the rock revival taking over the mainstream in the last couple of years. Her choice to switch genres has made her a staple in the Gen-Z approach to alternative music. She was honored in Billboard's 2021 21 Under 21 and Forbes's 2021 30 Under 30 lists. She also won an Emmy Award for "Outstanding Informative Talk Show". As if that wasn't impressive enough, she was also named Billboard's Greatest Pop Stars of 2021: Comeback Artist of the Year. WILLOW has the talent, personality and longevity to be an artist we remember and admire for generations to come.