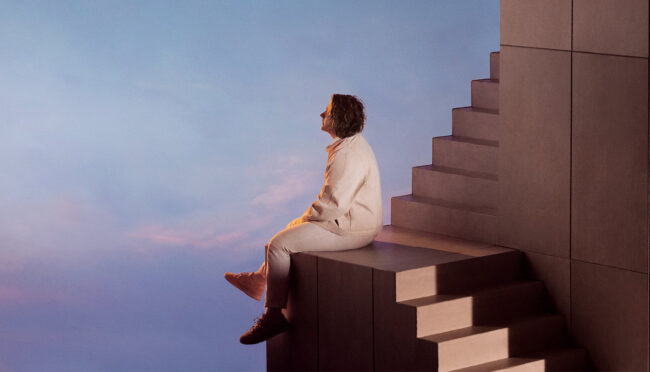 Lewis Capaldi sat down with The Times and unfortunately spoke about how his health issues may lead to him quitting music for good. One of the struggles he deals with is Tourette's Syndrome. He shared with The Times, "My tic is getting quite bad on stage now. I'm trying to get on top of that. If I can't, I'm fucked. It's easier when I play guitar, but I hate playing guitar. I know, I'm a walking contradiction."


While he's incredibly talented and about to release his second full length album Broken by Desire to Be Heavenly Sent. However, it seems like there isn't much joy left in making music. He also said, "It's only making music that does this to me. Otherwise I can be fine for months at a time. So it's a weird situation. Right now, the trade-off is worth it. But if it gets to a point where I'm doing irreparable damage to myself, I'll quit. I hate hyperbole but it is a very real possibility that I will have to pack music in."
There is plenty of anxiety and pressure being a famous artist. He is known for his deeply emotional songs and for being absolutely hilarious. People have a high expectations of him. While he doesn't particularly love the process of making an album—he loves the outcome and performing live.
He has a Netflix special coming out this week, How I'm Feeling Now, which takes a look into his life and the making of this upcoming record. You can preorder Broken by Desire to Be Heavenly Sent here.
Thanks to TikTok, we got to experience a really incredible moment during his tour where his tics were taking over, and the audience lovingly helped him get through the song. It's clear he is adored but the amount of pressure, on top of health issues, cannot be easy to deal with. While we would hate to stop getting new music from Capaldi, we do hope he does what's best from himself and that life becomes a bit lighter for him, whatever he decides to do.