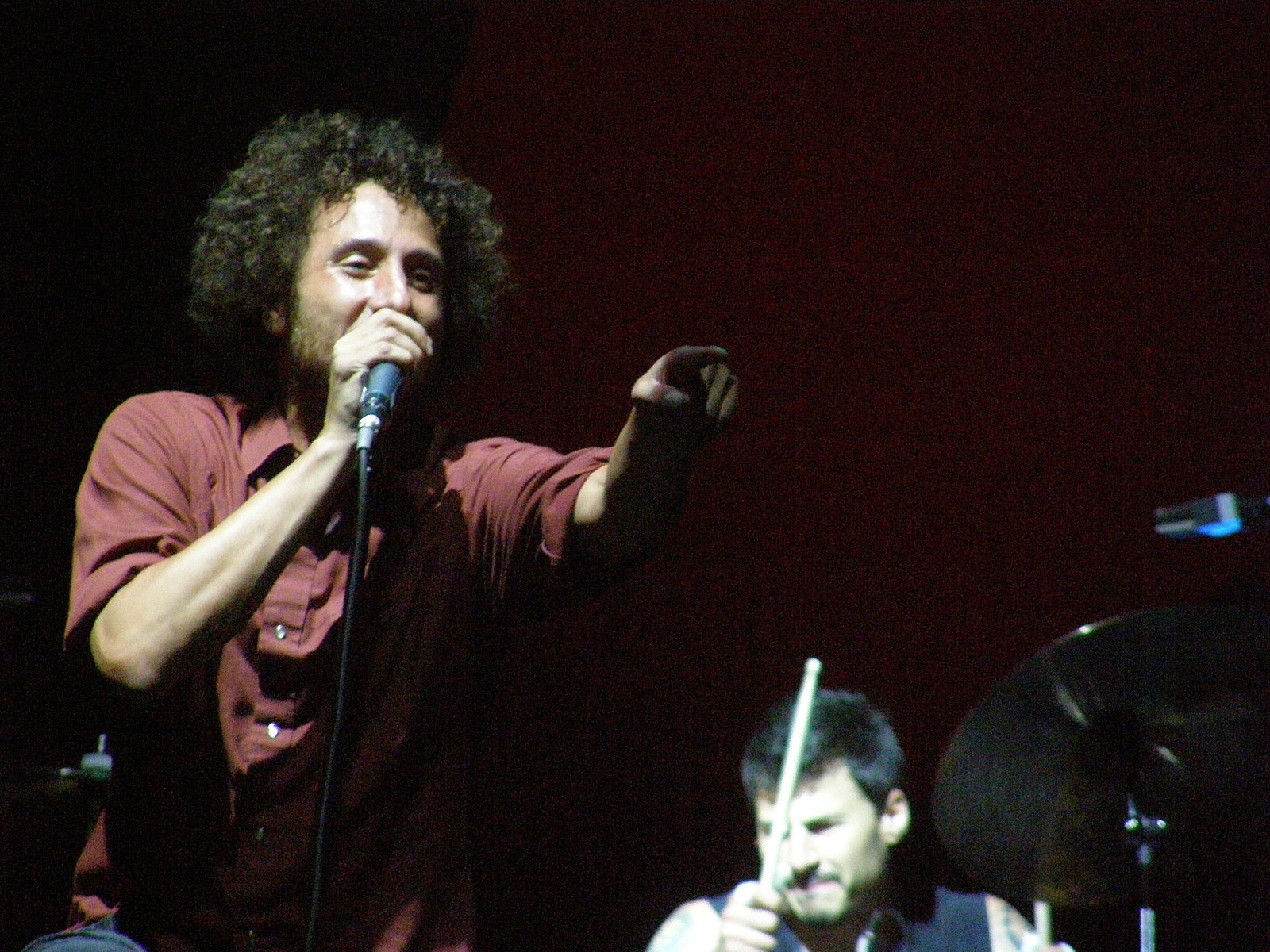 "The people moaning about the Rock & Roll Hall of Fame every damned year are far more tiresome than the institution itself, which, let's face it, is a bit of fun."

That's the statement that I posted on my personal social media pages over the weekend, shortly after the 2023 inductees were announced. The old adage goes that the only things you can rely on in life are death and taxes, but I'd like to make a case for a third entry—the annual outpouring of moaning from people unhappy with the HOF's choices.
It would be exhausting if it wasn't, in fact, quite easy to shut them out. I understand the irony, perhaps hypocrisy, of me getting upset about their upset. I guess I'm more bemused.
That post, incidentally, was met with a few "yep, you're right" comments before the complaints predictably started raining in.
"Where is the rock-and-roll in this supposed rock-and-roll museum?" asked one responder. "Bach and Mozart rate better than all the billions of non-rock inclusions they have."
"Every year, I remind people that the Hall of Fame was only supposed to be for baseball," said another. "Because baseball has so many different statistics. There shouldn't even be a football Hall of Fame. At least it's still a sport. Rock and Roll is an art. Therefore it's subjective. Who decides this? The worst is the Wrestling Hall of Fame, it's decided by one person. I'm going to listen to whomever I want to. Nobody needs this derivative, made-up accolade."
And not to name drop, but celebrated Bowie producer Tony Visconto added, "It's a for-profit TV show, that's all it is to me. I never watch it."
All of these are totally fair opinions that everybody has the right to believe. I simply don't understand what people get so upset about.
For the record, this year's inductees will be: Kate Bush, Sheryl Crow, Missy Elliott, George Michael, Willie Nelson, Rage Against the Machine, the Spinners, DJ Kool Herc, Link Wray, Chaka Khan, Al Kooper, Bernie Taupin, and Don Cornelius.
The first thing you'll discover when the Rock & Roll announcement is made every year is how fucking musically uneducated a lot of the complainers are. The amount of people unaware of who Link Wray or Don Cornelius are is staggering, and the dissenting views are disrespectful considering both men are no longer with us, yet Soul Train and "Rumble" live on in American, and world, culture.
Shock jock Howard Stern was apparently upset about Kate Bush's inclusion, which is frankly ridiculous. His argument was that people only know the Stranger Things song ("Running Up That Hill"), which really is an insult to her mind-blowing body of work.

"Wuthering Heights" was and is a phenomenon, and "This Woman's Work" is a heartbreaking portrait of the female experience, specifically giving birth. Bush has released ten albums since 1978, and they range in quality from excellent to incredible. Few people deserve their place in the HOF more.
Others will complain on a genre basis. Willie Nelson, Missy Elliott, George Michael and Chaka Khan, coming from the worlds of country, hip-hop, pop, and soul, were bound to raise the ire of a few. But here's the thing—the Rock & Roll Hall of Fame set a precedent long ago that this is "rock & roll" in the broadest terms.

I'd argue that all of those people, and more besides, have a rock & roll spirit, and the sooner we start inducting rebellious electronic artists such as the Prodigy, the Chemical Brothers and Goldie, the better. It's been a long time since rock & roll was defined in simplistic vocals-guitar-bass-drums-maybe-keyboard terms, and that's a good thing.
And hell, the gall of claiming that Willie Nelson, an American treasure, isn't rock & roll is staggering. The man has been a force for good, a fearless fighter, throughout his long and storied career. There's not a power chord out there that could replace Willie's rock & roll heart.
Then there are the people complaining that it's too soon for Rage Against The Machine when other deserving artists (such as MC5, Iron Maiden, and the New York Dolls) aren't in yet. But again, the precedent set is that they will flit between decades when inducting artists. If they went in chronological order, we'd probably still be in the '70s. Young people would have lost interest long ago. 
Who in recent history has had more political impact than Rage Against The Machine? They're more than a band, and while some might complain that this is, in fact, them raging with the machine, others will recognize the importance of tackling issues from the inside.
When this writer spoke to RATM guitarist Tom Morello in 2018, they mentioned the fact that people were listening to "Killing In The Name," which had nothing in common with the political views they were singing along to. Morello pointed out that he only had to plant an idea in one of their heads to make it worthwhile. And here they are in the Rock & Roll Hall of Fame, with the biggest soapbox.
Ultimately, one has to wonder why people get so upset about an institution that they deem to be a joke. Why get so invested in something they maintain isn't worth investing in? The reality is that it's about entertainment. It's about enjoying memories of artists that have impacted the world in some way. The rest is gravy.
Photo licensed under the Creative Commons Attribution-Share Alike 2.0 Generic license.