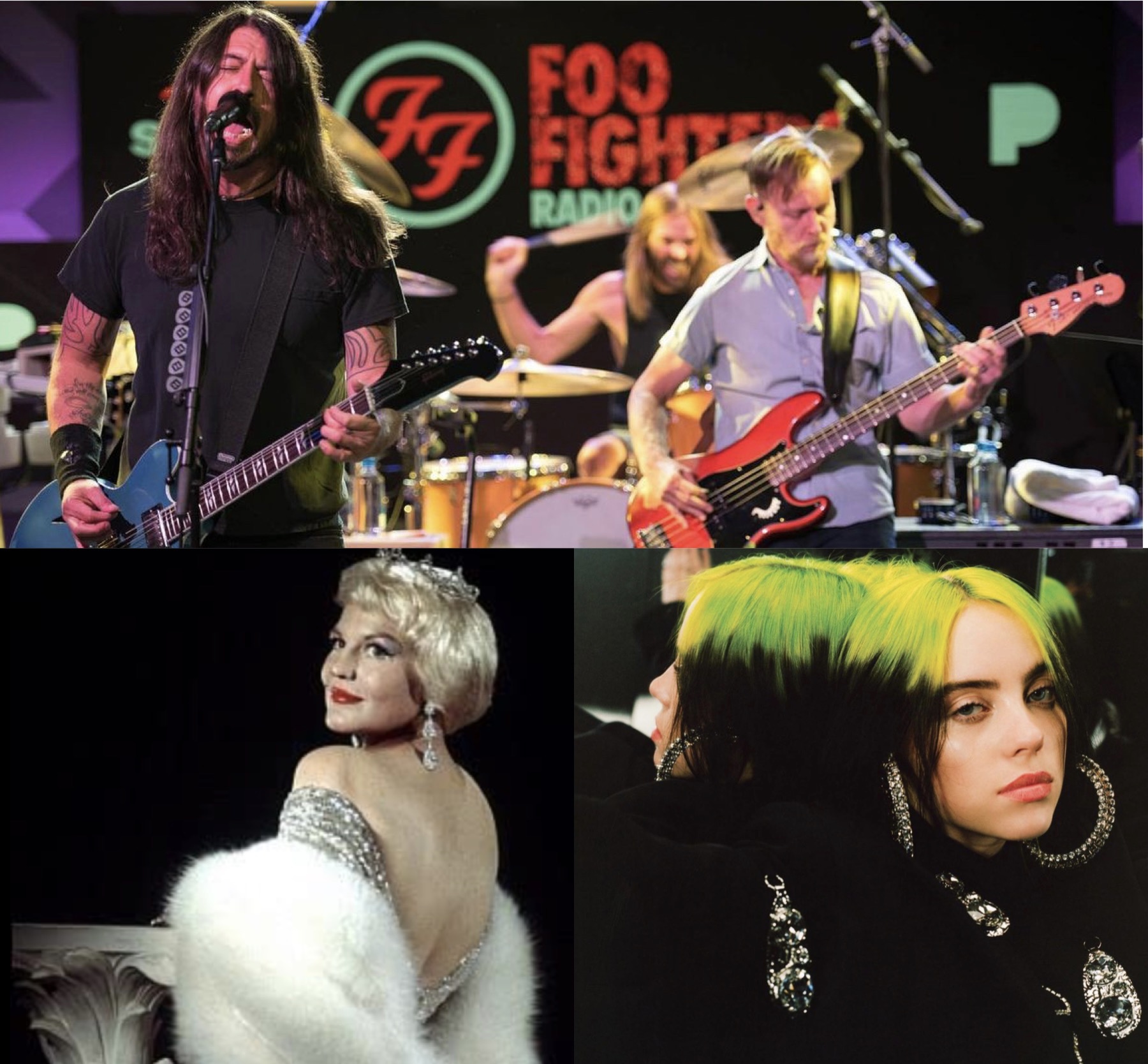 Start the week off with the newest from Foo Fighters and Billie Eilish.
–
Foo Fighters Medicine at Midnight Radio Series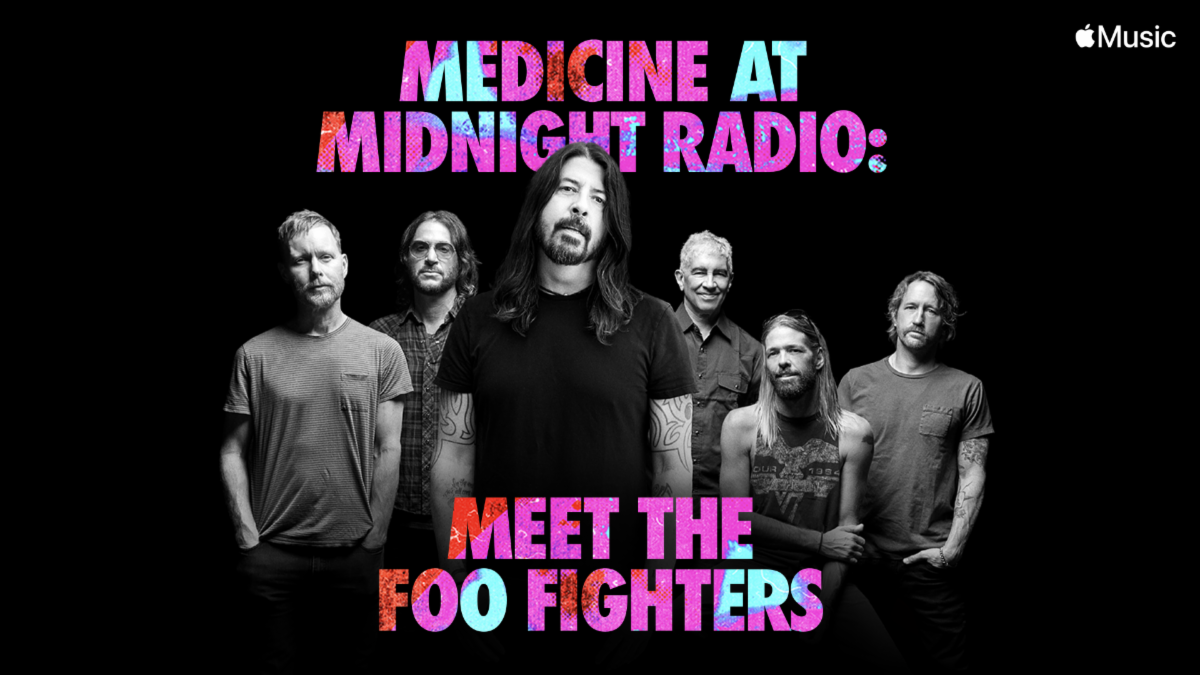 Whether or not you've listened to the new Foo Fighters album Medicine at Midnight at least 8 times, now is your chance to take a deep dive with the band as they share their intimate stories about the album and their own musical journeys. Starting today at 4pm PST, Foo Fighters and Apple Music are coming together in a six-part radio series, Medicine at Midnight Radio. Each hour-long episode will be hosted by a different member of the band, with a new episode every day this week. When he spoke with Apple Music about his episode, Dave Grohl said, "We're going to listen to some music. I'll tell you some stories, play you some new songs, play you some songs that inspired me when I was young… kind of take you from the beginning all the way up to today."

Be sure to check out Medicine at Midnight Radio every day this week on Apple Music Hits at apple.co/FFRadio. You can also find the episodes on Foo Fighters Radio, the band's new limited-run SiriusXM channel (channel 105). And don't sweat it if you miss the 4pm airing because encores of each episode will play on their radio the next morning at 7am EST, and will be available on demand on Apple Music. Check out the full schedule below!
Monday, 2/8 @ 4:00p PST – Episode 1: Nate Mendel 
Tuesday, 2/9 @ 4:00p PST – Episode 2: Chris Shiflett
Wednesday, 2/10 @ 4:00p PST – Episode 3: Rami Jaffee
Thursday, 2/11 @ 4:00p PST – Episode 4: Taylor Hawkins
Friday, 2/12 @ 4:00p PST – Episode 5: Dave Grohl 
Saturday, 2/13 @ 4:00p PST – Episode 6: Pat Smear
–
Billie Eilish in Talks to Produce New Peggy Lee Biopic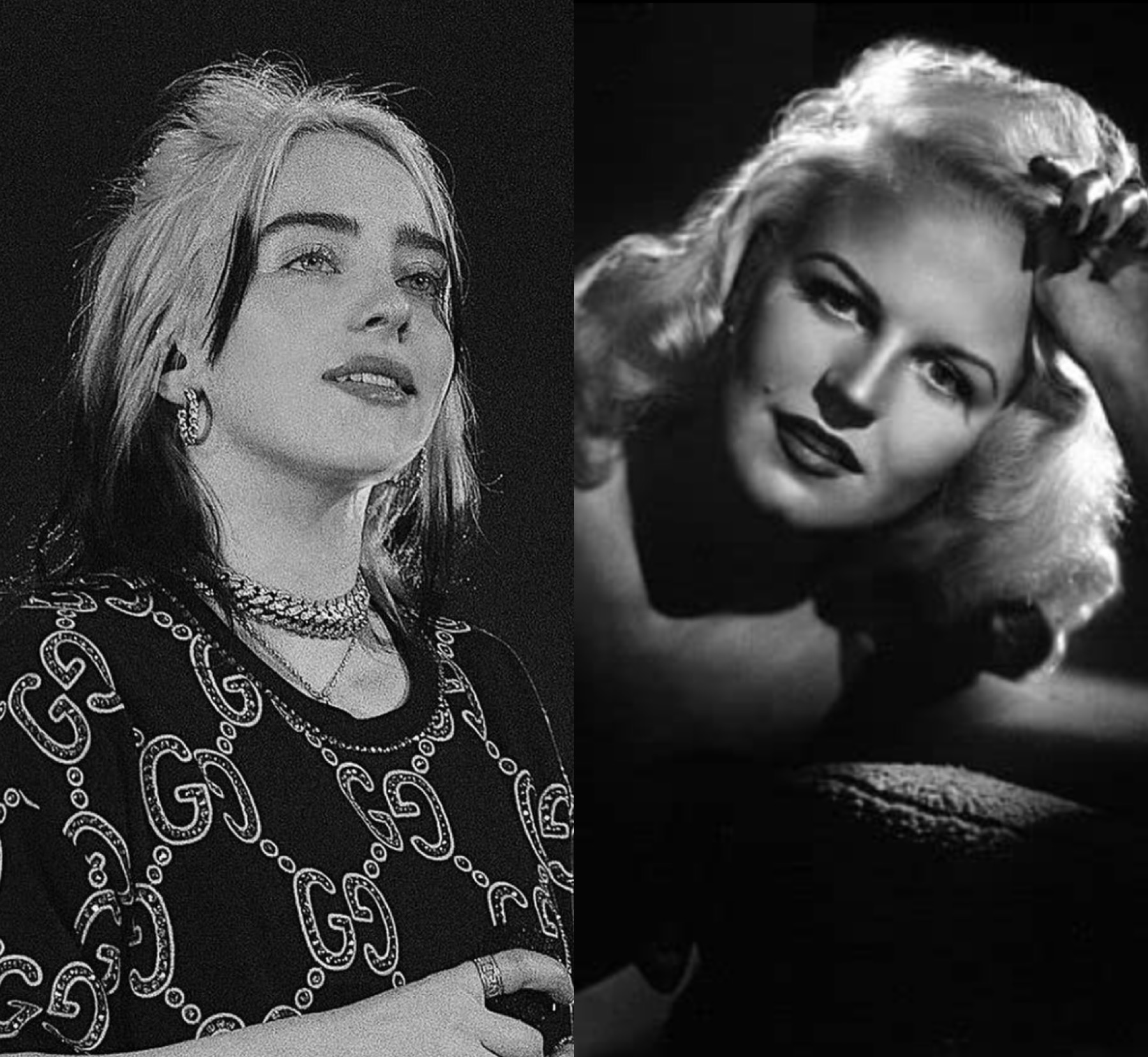 Always having new tricks up her sleeves, Billie Eilish is in talks to executive produce Fever, the upcoming Peggy Lee biopic starring Michelle Williams and directed by Todd Haynes. While the "Bad Guy" singer has directed and produced a number of her own music videos, this would mark her first executive producer credit on a major film. On top of that, it looks like Eilish is close to finishing her second album too! In a recent Instagram post, the singer is seen in a studio with a caption that read: "almost done." 
C'mon Billie! She just keeps blessing the children with all her immense talent!