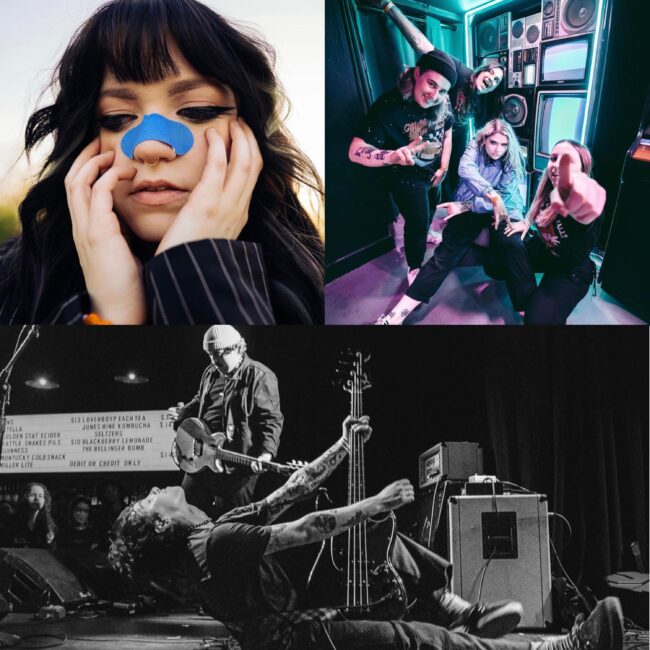 Welcome back! Today we are diving into our second feature for Pride month. Calling all queer folks that also love alternative music! Gay, lesbian, bisexual, pansexual, transgender, non-binary, intersex, or anywhere in-between on the spectrum – this month and this feature is just for you. Again, my name is Tate Logan and I am a transman that has been involved in the alternative music space since I was a kid. I've played in bands, toured the country, released albums and obsessed over all things music for basically my entire life. I host a show right here on idobi radio called Punk Goes Pride. I started this show about a year ago because I felt like the scene was flooded with queer artists, but not all of them were getting the attention and platform that they earned and deserve.
A bit about the show if you missed it: Punk Goes Pride is an exciting platform for artists both in the LGBTQIA+ community and our allies. The conversations are fun, silly, light-hearted and honest to highlight the experience of queer artists as natural and normal. It's cool to be queer! The show focuses on the part "after it gets better" so listeners struggling with their sexuality and gender identity know they have incredible experiences to look forward to as the result of being brave and strong. The show aims to build a bridge between communities by providing a fresh outlook on queerness in music. Punk Goes Pride is working to make the punk and alternative scene a more inclusive space.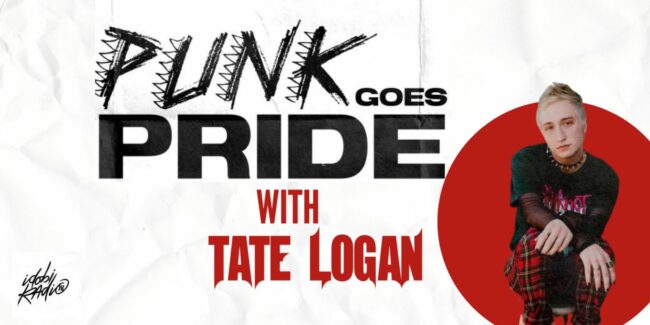 This month idobi will be highlighting many of the artists I have had the pleasure of talking to on my show, along with several others that are making wonderful strides for our community. Today we are highlighting three more incredible artists. Welcome to idobi celebrating pride with Punk Goes Pride Vol. 2!
Grumpster
Oakland's own grunge-punk group, Grumpster is the gritty throwback vibe you need in your life. They released their debut full-length album, Underwhelmed via Asian Man Records in 2019. After some soul-searching and honing in on their sound, they signed with Pure Noise Records in 2021 and released their sophomore album, Fever Dream last year. Grumpster bonds over the Gilman-forged punk sound that swept the underground in the 80's and 90's. Frontman Donnie Walsh (He/Him) writes compelling and undeniably relatable lyrics and their music is dirty, raw, and full of life. In this episode Tate and Donnie discuss the formation of Grumpster, signing to Pure Noise records and the release of Fever Dream. They bond over both growing up trans in small towns, navigating their awkward youth, transitioning and all of the funny obstacles they experienced along the ride. Check out the visual for their latest single "Hollow" below!
Shallow Pools
Shallow Pools is a Boston-based alt-pop band made up of lead vocalist Glynnis Brennan(She/Her), drummer Ali Ajemian(She/They), guitarist Jess Gromada(She/Her) and bassist Haley Senft(She/They). With members in the LGBTQIA+ community, the group writes coming-of-age queer anthems that could surely feature in the next A24 teen movie. I hung out with Shallow Pools in this episode of Punk Goes Pride to chat about their signing to Equal Vision Records, finding the best vegan spots on tour, and why K-pop totally rocks. They discuss how the band formed, what their writing process looks like, and what the upcoming year will bring for the band. Disclaimer: This episode is 60% talking and 40% laughing. They have released multiple singles in the last year including bangers like "Now or Never", "Everything Is Fine", and "Say What You Want". Here is their newest music video for their catchy tune, "IHYK"!
Penny Bored
The solo project of Faith Alesia (They/Them) is a musical effort bathed in 2000's nostalgia and reminiscent of iconic acts like Avril Lavigne, Hillary Duff, and early Demi Lovato. Born during the pandemic, Penny Bored has released nine singles over the last few years including the very catchy "Conversations", "Cherry Chapstick", and "Reason". Their music swims through the alt-pop world, while remaining rooted in classic pop-punk. An advocate for mental health awareness, Penny Bored is also a member of the queer community and speaks about their experiences openly on the internet in hopes to connect with others living with the same experiences. I spoke with Penny Bored in this episode of Punk Goes Pride to chat about choosing the perfect hair color, DIY music videos featuring spray paint, and of course, Taylor Swift. They also discuss melody vs lyrics first in the song writing process, the importance of finding the perfect producer (Jo Jo Centineo) and what's next for Penny Bored. Recently Penny Bored dropped a new track. Watch the visual for "Cry Baby" here!
Thanks for checking out these new artists and celebrating Pride with idobi and Punk Goes Pride. Stay here and stay queer!