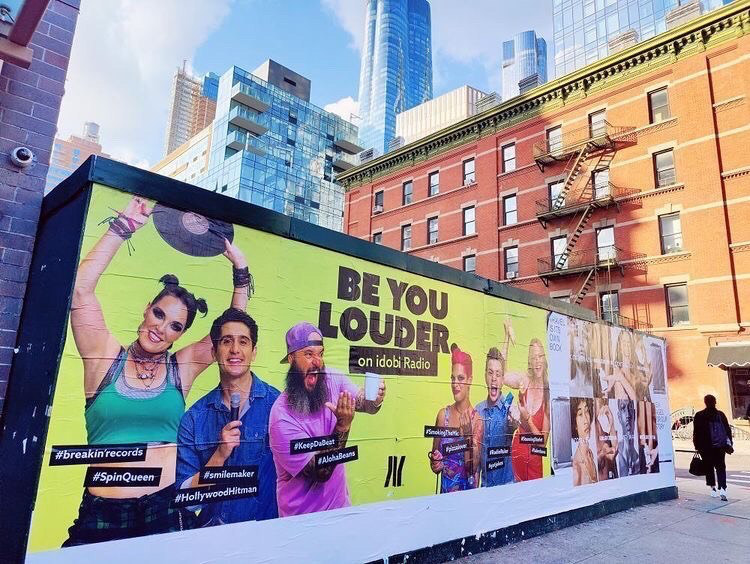 At idobi we're all about encouraging you to be your best damn self, which is why our latest billboard campaign celebrates that feeling. The Be You Louder campaign shows off some of our fabulous hosts being themselves—louder.
Each host is paired with some hashtags and some punk AF props to highlight who they are. Whether they're out here breakin' records or smoking the mic, you'll see some familiar faces popping up around NYC, Nashville, and LA.
Catch 'em reppin' idobi 24/7 on the streets and on idobi Radio—they're cheering you on to Be You Louder.
—
"Be You Louder" credits:
Sherin Nicole, concept, creative director
Matt Vogel, art director, photographer
Sherin Nicole / Matt Vogel, designers
Sherin Nicole / Alex Bear, writers
Alex Bear / Aud Lew, project managers
Nikki Carmela, makeup artist
Jamal East, styling assistant
Jack Ryan, assistant
—
FEATURING:
Bowie Jane
Katie Leclerc
Nick Major
Sasha Capelli
Wesam Keesh
Yesod Williams