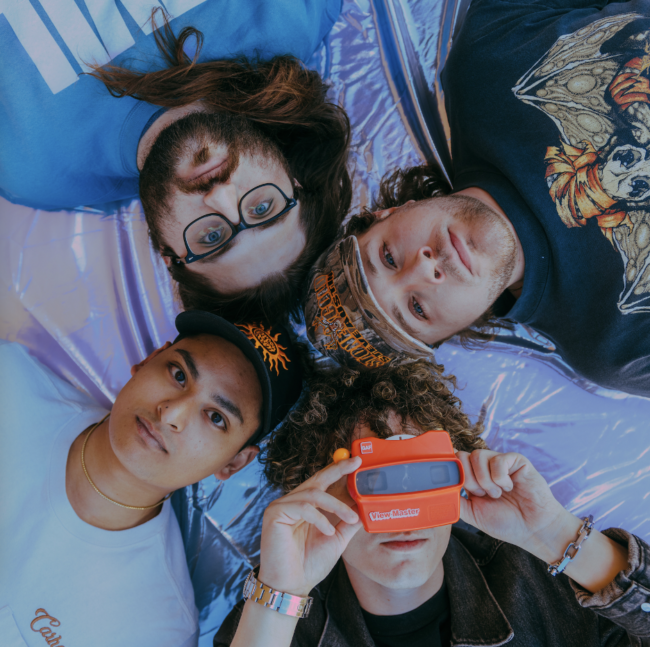 The wait is OVER! Hot Mulligan's brand new album Why Would I Watch is finally out in the world for everyone's audible pleasures. Released via independent label Wax Bodega, their latest effort finds Hot Mulligan at their poppiest, loudest and most anthemic yet. They've managed to hone the different style choices from their previous releases into a perfect concoction of pop, punk, rock and emo on this album. The band have highlighted the track "No Shoes in the Coffee Shop (or Socks)" as the release day single with a lovely music video to accompany it. Check out what the group had to say about the new track below.
"'No Shoes" is about that "physical recoil" level of regret you feel when you think about the past," explains vocalist Tades Sanville on the song. "Like when you didn't stand up for a friend, or said something you didn't mean, or when you were the sole reason that plan was ruined. I don't wanna buy the camera because I don't want to look at my past. It keeps me up, and makes me feel worse about myself. So 'why would I watch'?"
Check out the album art, track list and their visual for "No Shoes in the Coffee Shop (or Socks)" right here!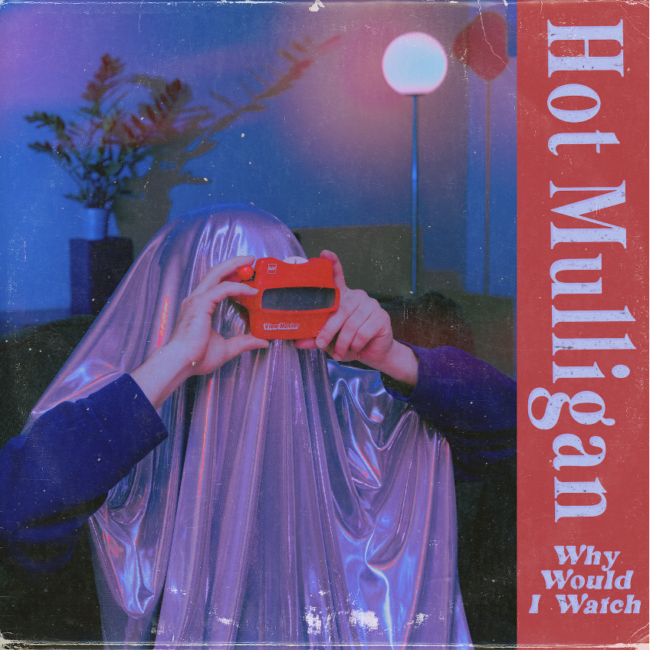 Why Would I Watch tracklisting
Shouldn't Have a Leg Hole But I Do
It's a Family Movie She Hates Her Dad
And I Smoke
This Song is Called it's Called What's it Called
No Shoes in the Coffee Shop (Or Socks)
Christ Alive My Toe Dammit Hurts
Betty
Cock Party 2 (Better Than The First)
Shhhh! Golf is On
Gans Media Retro Games
Smahccked My Head Awf
John "The Rock" Cena, Can You Smell What the Undertaker
Last month Hot Mulligan announced that they are going to be playing a string of headline shows to kick off the summer. They will be joined by an incredible set of supports in the form of Stand Atlantic, Free Throw, Cliff Diver and Ben Quad on select dates. 

Here are the dates that you will be able to catch them at:
July 9th – Carrboro, NC – Cat's Cradle
July 28th – Tucson, AZ – Railto Theater
July 30th – Albuquerque, NM – Sunshine Theater
July 31st – Oklahoma City, OR – Beer City Music Hall
August 2nd – St. Louis, MO – Delmar Hall
The band is currently wrapping up a tour alongside The Wonder Years and Carly Cosgrove, and set to perform at When We Were Young Fest this October. The festival is sold out, though, so if you want to catch the band live, make sure to grab tickets to their headline shows. Tickets are available here.