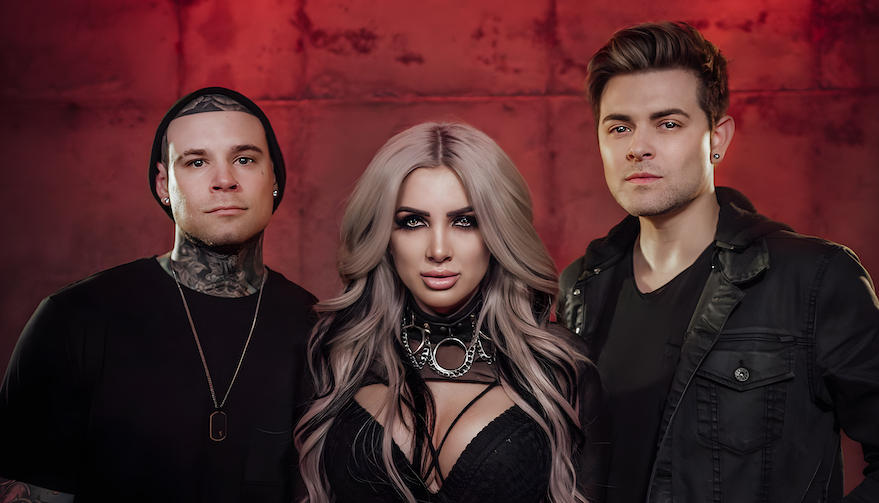 Halocene are what you would call an absolute sensation. Spending the last 15 years building a name for themselves online with their punishing versions of classic tracks, they have cultivated a fanbase that would follow them into any battle they had to fight. It was actually a cover of System Of A Down's "Chop Suey" that helped them to really hit their stride. Though they have also delivered plenty of original material that hits the spot as well, and their new EP Maleficent shows that off in droves.

Let's talk about the originals first. There's the title track, which delivers devilish atmospheres against a hard rock instrumental whilst vocalist Addie Nicole Amick croons beautifully over the top. Then there's the crushing "Help Me, Hold Me" that soars and stabs in equal measure. And then "Repent" slows things right down to a glacial pace before sinking its teeth in.

On top of all of that, there's a selection of covers to indulge in too. "Running Up That Hill", originally by Kate Bush, feels all the more potent and powerful, Nine Inch Nails' "Closer" is encrusted with filth in all the right ways, and Sam Smith and Kim Petras' "Unholy" gets the metalcore treatment.
It all equates to an EP that shows the full spectrum of the band's powers. Harsh, harmonious and hot as hell, it's a big step towards stardom for Halocene. Keep your eyes open, they will be everywhere before you know it.