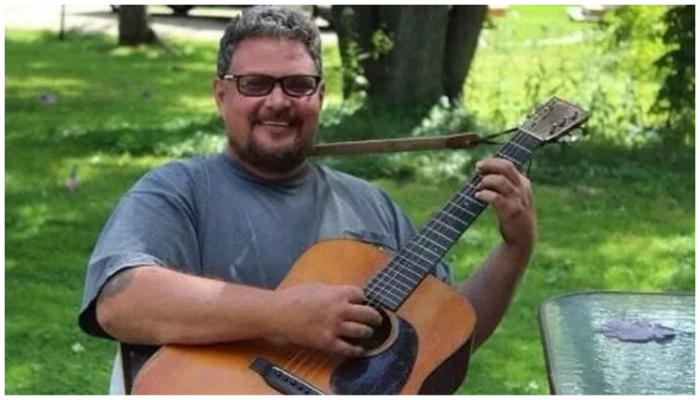 Tragedy shook the metal community this past Friday evening when the roof of the Apollo Theatre in Belvidere, IL collapsed during a show. At the time, the venue was hosting Morbid Angel, Revocation, Crypta, and Skeletal Remains for the "United States Tour of Terror." While the featured acts were between sets, a tornado ripped through the area and consequently, the venue.
Following the disaster, more than 40 concert-goers were left injured and one victim tragically passed away. Since these events, a GoFundMe page has been organized to help cover the funeral costs for the deceased victim, Fred Livingston Jr.
The GoFundMe created for Fred Livingston Jr., who was the only person to sadly pass away during this disaster, had a goal of $20,000. Since launching this past weekend, the GoFundMe page has not only reached its goal but has greatly surpassed it. In just 24 hours, more than $39,000 has been donated to assist the Livingston's family during this tragic time.
The GoFundMe titled "Fred Livingston Jr." reads, "It is with great sorrow that we have to share the unexpected passing of Fred Livingston Jr. On March 31, a tragic event at the Apollo Theater in Belvidere, Illinois led to the loss of a great man. Fred was an amazing man that leaves behind his three sons, Alex, Fred III, and Shane, along with the rest of his family that cared about him deeply."
The donation page continues, "Our family still cannot comprehend this unexpected tragedy and we are asking for donations to help with the costs that come along with losing a family member. On behalf of our family, we greatly appreciate any support that can be offered to help get us through this tough time. We hope to update you soon on more details for services to honor the life of a son, brother, father and grandpa who will be truly missed."
In an update posted to the page, Livingston's niece Brittany Mills, shared, "Hello everyone, to begin this update, we are speechless. We are so incredibly grateful for all of the kind words, donations, prayers and good thoughts. Your outpouring love has given our family such comfort in knowing we are cared and loved for. That in such a horrible tragedy there has been so much good. These last couple of days have been very difficult for the family and thanks to all of you, you've brought some light to a dark and difficult situation."
Mills continues, "Thank you to all of our family, friends, the Belvidere community, the Metal community, and to the people from all around the world for the love and support you have shown our family. Words can truly never express how grateful we all are. Fred made such an impact on all of the people around him. He was loving, selfless, funny and just an all around bad ass. He brought so much love and laughter to our family. The memories we all have will never be forgotten and will forever be in our hearts."
Closing out the post, Mills adds, "Please continue to keep our family in your thoughts as we navigate this difficult time. We will update everyone as soon as we figure out arrangements and services. Thank you all so very much."
In a statement posted Saturday evening, Morbid Angel shared, "On behalf of Morbid Angel, we want to first and foremost send our deepest and heartfelt condolences to the family and friends of the individual who tragically lost their life last night in the venue roof collapse due to heavy winds from a Tornado."
"We lost a brother in Metal last night, and many were hurt and injured in this tragedy. We would like to express how truly thankful we are for those in attendance (Fans, Venue Staff, Bands and Crew) that assisted with getting people out and to safety. We want to thank the First responders (Fire, EMT, Police) that were on the scene quickly and were able to help in getting people out of the venue and to hospitals for treatment as quickly as possible. YOU ARE TRUE HEROES!"
In a follow-up statement, the band offered their condolences to the Livingston family directly. They wrote, "We want to personally send our heartfelt condolences to the family and friends of our deceased brother in Metal, Fred Livingston Jr. Anyone who wants to help or show support to the family may do so below."
The post continued with a statement from Mills, "Last night, my uncle Fred Livingston Jr. went to the concert at the Apolla Theater in Belvidere and unfortunately was identified as the person who didn't make it. Our family is beyond devastated. We can't help comprehend how this could happen to us."
The GoFundMe page to help the Livingston family is still active and can be found here.