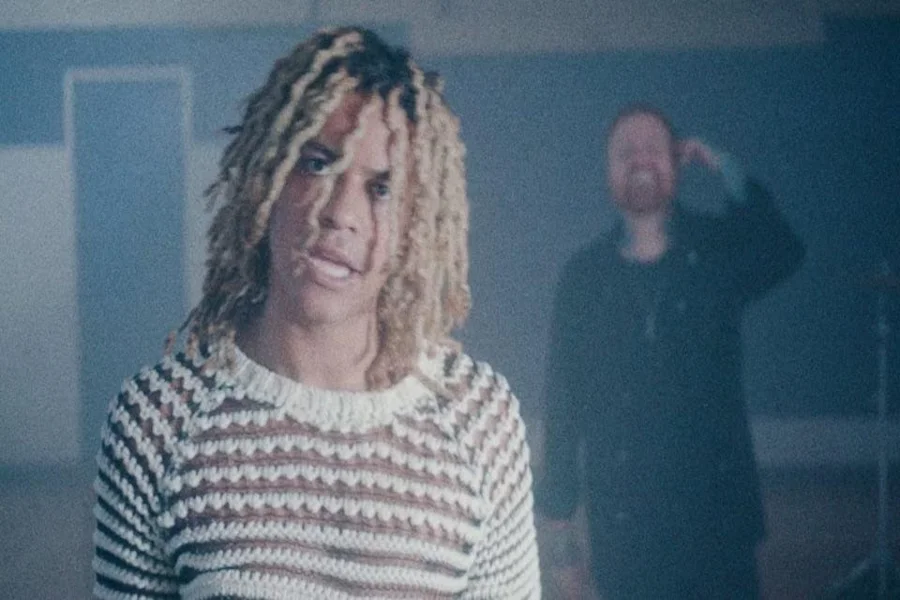 Realizing that getting older hits hard sometimes, Garzi and Memphis May Fire's Matty Mullins get it. Garzi's new single "GrowingUp" features the Mullins to create an ode to the craziness of maturing while still trying to hold onto adolescence. In tandem, Garzi announced that he has signed to Sumerian Records.
The genre-blending artist says the song "is the coming-of-age youth anthem representing the anxiety around responsibility and the inevitable loss of innocence. It touches on the battle of the human mind and human experience while fighting to never let go of nostalgic experiences and values. I know growing up is scary, and I'm afraid too, so NEVER LET GO!"
The track unfolds with the aggressive strumming of an acoustic guitar as Garzi's layered, melodic verses intertwine. As the track transforms, he growls against an electric riff backdrop as Mullins' contentious vocals interplay alongside the instrumentation. With this energy, he also describes his influence of hard rock, punk, and emo with acts like Sleeping With Sirens. "It was a fitting soundtrack to feelings of isolation, of being an outsider during those teenage years, especially as a POC punk." Over the years, the alternative rock genre has seen more attention given to underrepresented peoples. And luckily for us, he's found a space in the scene to be heard and listened to.
Garzi's recent EP, Careful What You Wish For, released in 2022 and features collaborations with Kellin Quinn, Travis Barker, Fever 333, and Point North.
This song marks the most recent collaboration that Mullins has done since he announced that he would be the new touring vocalist for Anberlin after frontman Stephen Christian announced he would no longer be touring with the band.