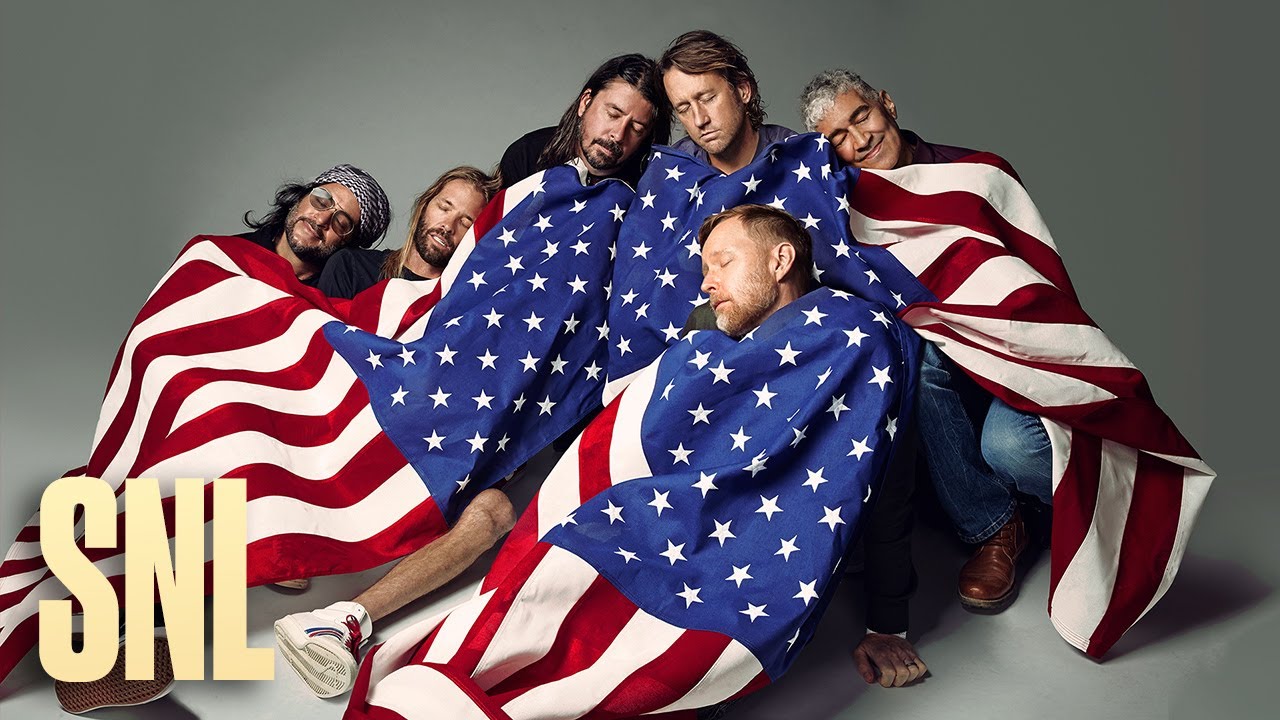 It's only Tuesday and it's already been a big week for Foo Fighters. From an SNL performance, where they released their newest single, to releasing its music video to announcing their next big show—these guys just don't quit! Ok, let's get into it.

Saturday, the day the presidential election was finally called, they gave us all a much needed reprieve by making an appearance as the musical guest on SNL and, you guessed it, that's where they premiered their newest single "Shame Shame". The song is a departure from their traditional sound, opting instead for a slower, steady beat and more subdued tones rather than their typical high energy jam. Building on the momentum of the new release, they dropped the corresponding music video today. In a tweet, the band said, "it's a very meaningful song and it's a very meaningful visual – different than anything we've ever done before."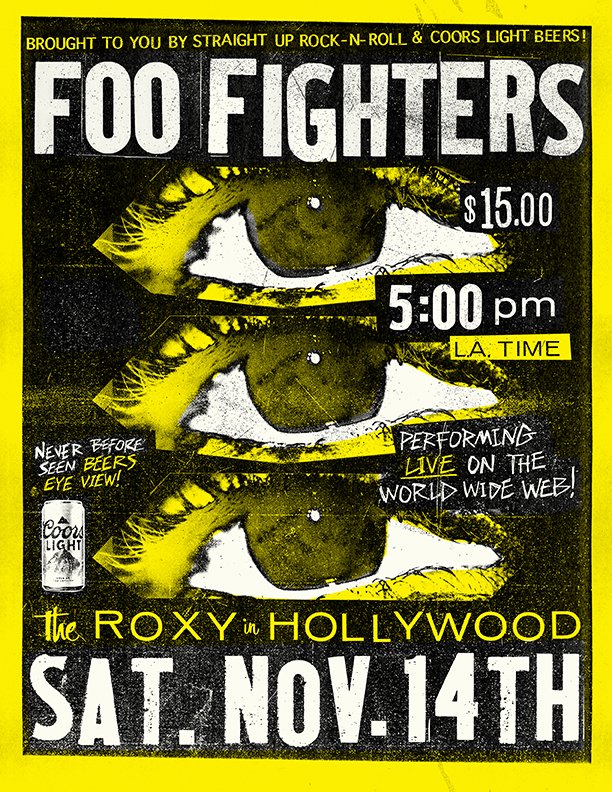 Not to sound like Billy Mays here: But WAIT, THERE'S MORE! Today Foo Fighters also announced they will be livestreaming a performance from the legendary Roxy Theater in West Hollywood this Saturday, November 14th at 5pm PST. The proceeds from the show will go to Sweet Relief, a non profit organization aiming to assist career musicians in times of need. In 2020, more musicians than ever have found themselves in financial hardship and it warms my heart to know that Foo Fighters are teaming up with Sweet Relief to make a difference.

Unsurprisingly, the band realizes that they were doing the absolute most this week, so this afternoon they held a Q&A on Twitter using #AskFoos. So if you have any questions about the newest updates, check it out. Someone else probably had the same questions.

Whew. We did it y'all! Tickets for the Roxy performance are $15 and you can purchase them here.