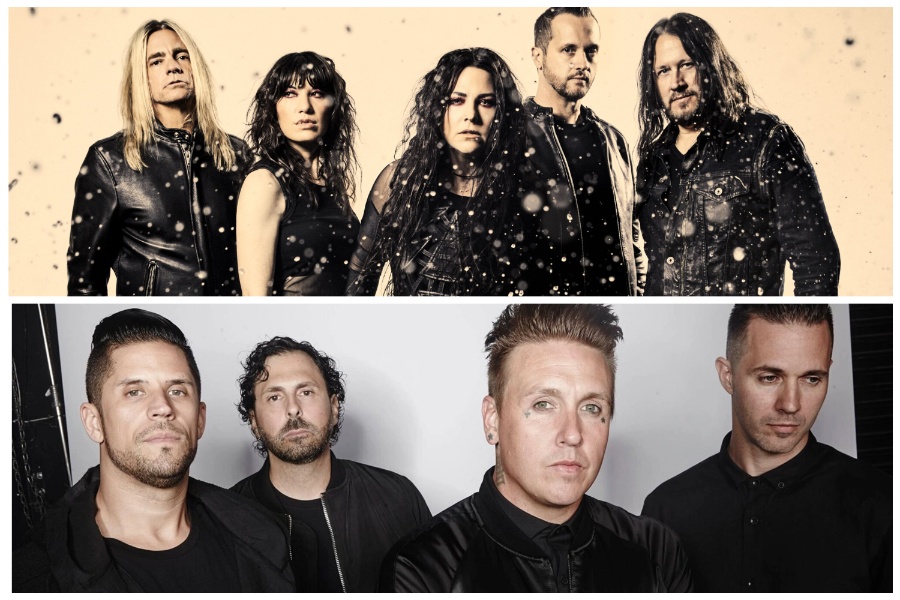 Evanescence delivered an awe-inspiring performance at Germany's Rock im Park and Rock am Ring festivals this past weekend, leaving no doubt about their ability to captivate a crowd. The seasoned alt-rock nu-metal group brought their performance to life—pun certainly intended—with a sensational 16-song set, which included the likes of "Going Under," "Call Me When You're Sober," "My Immortal," and plenty more.
During their June 3 performance at Rock am Ring, Evanescence pleasantly surprised fans by inviting Jacoby Shaddix, the vocalist of Papa Roach, to join them on stage for the closing number of their set: their 2003 smash hit single, "Bring Me To Life." The iconic track, which found massive success from the group's debut album Fallen, was originally recorded with Paul McCoy of 12 Stones providing the rap-sing verses that intertwined with the magnetic vocal prowess of Evanescence's frontwoman, Amy Lee.
Papa Roach and Shaddix took to TikTok to share a video from the event, accompanied by the caption, "When Amy Lee from Evanescence calls you to the stage to perform Bring Me To Life." In the video, Lee can be seen front and center, enthusiastically calling out off-stage, "Jacoby, get here! Help me out with this," before Shaddix emerges from the side of the stage to join her.
This exciting collaboration between Evanescence and Papa Roach was met with immense excitement from the crowd, as witnessed in the video shared. Fans can watch the full video below to experience the powerful performance and see the dynamic chemistry between Lee and Shaddix during "Bring Me To Life."
The electrifying combination of these two renowned rock acts left an indelible mark on the festival and undoubtedly thrilled all those in attendance.