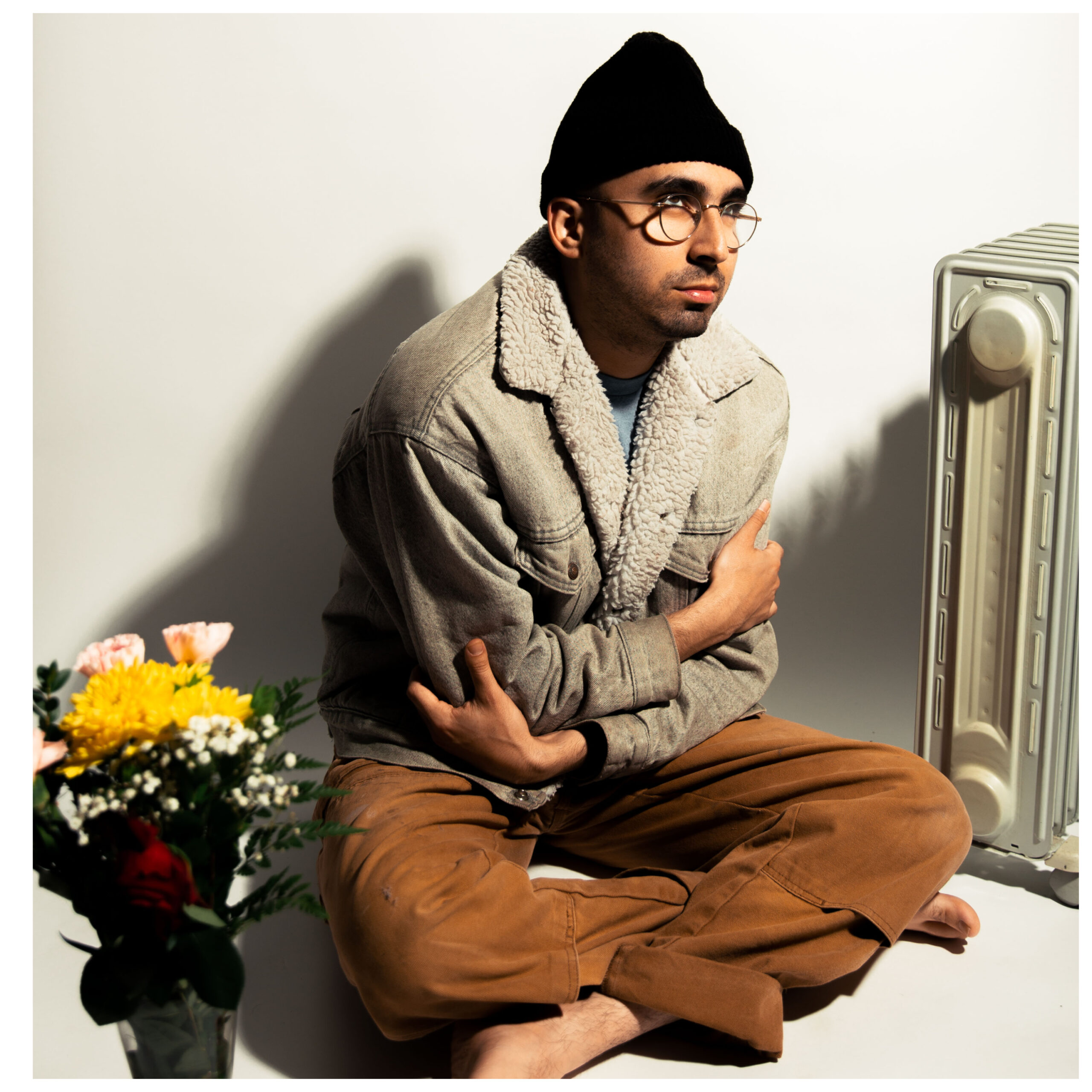 Pulling inspiration from a wide variety of artists including My Chemical Romance, 100 gecs, Smashing Pumpkins, Weezer, and even Lil Peep, LA-based Eli Hurts has released his highly-anticipated debut solo album, Ouch.
Arriving today via Rude Records, Ouch has been brewing in Hurts since childhood. After releasing his debut EP, Future Accountants of America, Unite in 2020, Hurts set the tone of his forward-motion career through an array of alternative, emo, pop, punk, and a dash or two of synth. The culmination of these musical influences results in a motley of songs that are meant to be played at full volume whether you're driving with your windows down or dancing around your living room. Starting the album with the "Hot Shit" ballad to all of the misfits who are searching for acceptance, including a not-so-subtle My Chemical Romance name drop, Ouch is an explosion of genre checking a multitude of genres.
"Ever since I was a kid I wanted to make this record," Hurts explains. "It just had to happen. I think it's sick. It's loud, it's over the top. The record is s about feeling alone, like the world is falling apart, and heartbreak. I had so much fucking fun making it. Enjoy. Or don't."
idobi worked with Hurts on an exclusive track-by-track of Ouch. Take a listen while you stumble into the world he created across his 10-track wonderland.
"Hot Shit":
I wrote this with my friend Katie. We were in the middle of the desert. It's really silent in Joshua Tree so the contrast is funny. I love this one. I think it's sick. I feel like it sort of encapsulates the production of the whole thing
"Virtually Reality":
I wrote this years ago with my friend Ethan about thinking that driving a Prius is doing enough to save the world. I feel like it only applies more now. I'm jealous of dogs.
"Parking Lot Philosophers":
This song slams. It's about people who talk too much. I wrote it during covid in an empty office in Portland. I love the riff.
"Upside Down From Here":
This was my favorite song when I was a little kid. It's by Atom and His Package. His version is incredible, I tried to do it justice. He's such a nice dude. He sort of invented the 2000s synth-punk thing.
"Self Destruct":
This song's about panic attacks. They're a really insane phenomenon. You completely lose perspective of what's real. Interestingly there's no actual danger.
"Runts":
Give it up for the runts. I've always been bad at sports. But I'm trying to figure out if that's just a story I told myself. I might get into pickleball.
"Rather Do":
This song is sort of brutal. But I like it. I realize we sort of ripped off Iggy Pop with the first line. It was written forever ago. I'm glad it's finally meeting the world.
"Them":
Me and Murph for The Wombats wrote this forever ago. O love this song. If I could just eat hay I"d only have to sleep and chew. I like that we say cajones in the song. I'm going to play this at Murph's 80th birthday party.
"I Hate Me":
I wrote this song when I was 18. It's 10 years old. I always liked it. So I'm putting it out. I think I wrote it on Thanksgiving, I have a semi-memory of that. Another one I'm glad is existing.
"Member Of The World":
I wrote this on the floor of an apartment that I lived in for 3 months. I got up to pee one night and a rat ran over my foot. but actually, I made a bunch of songs at that place. The rent was expensive. I pass the place now and wonder who lives there.