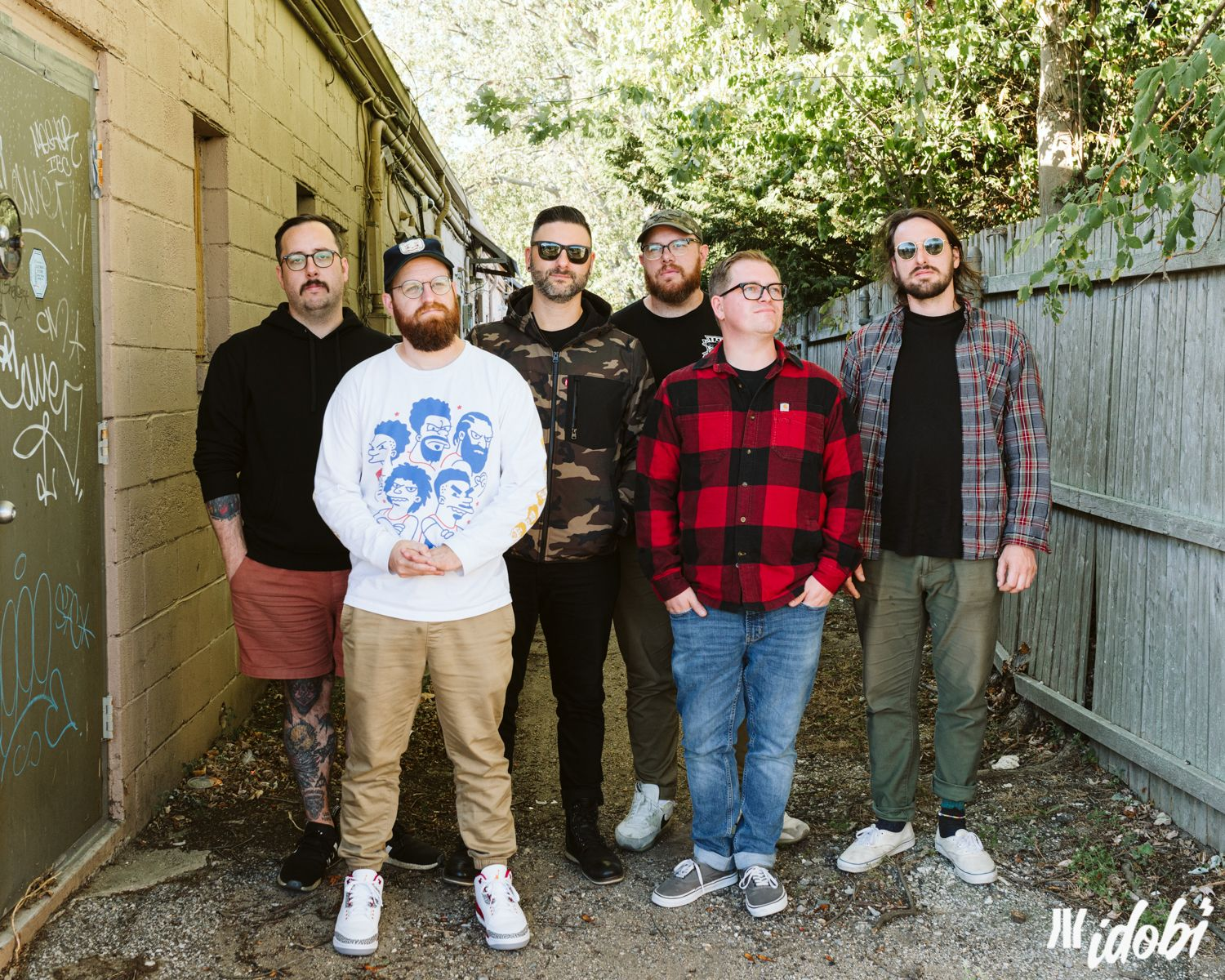 When The Wonder Years teased fans with a trailer for their seventh studio album, The Hum Goes on Forever, one of the main points that emerged is the fact it has a theme — one of empathy, of caring about others, of human connection. If the people from outside of the band who spoke about the album on the preview were to be believed, The Hum Goes on Forever gave them goosebumps, so emotionally fraught it is. And yeah, sure, usually the preview is a marketing device. You really have to take those things with a pinch of salt. But the thing is, they're right.
That's not exactly surprising; The Wonder Years, much like the TV show after which the band is named, have always been about tapping into real feelings, connecting with the audience, and making their fans feel like they're not alone. But in the four years that have passed since 2018's Sister Cities, frontman Dan "Soupy" Campbell has twice become a father and, of course, we've all lived through a pandemic. That sort of thing tends to have an impact on everyone but, in the case of artists, it emerges in their work.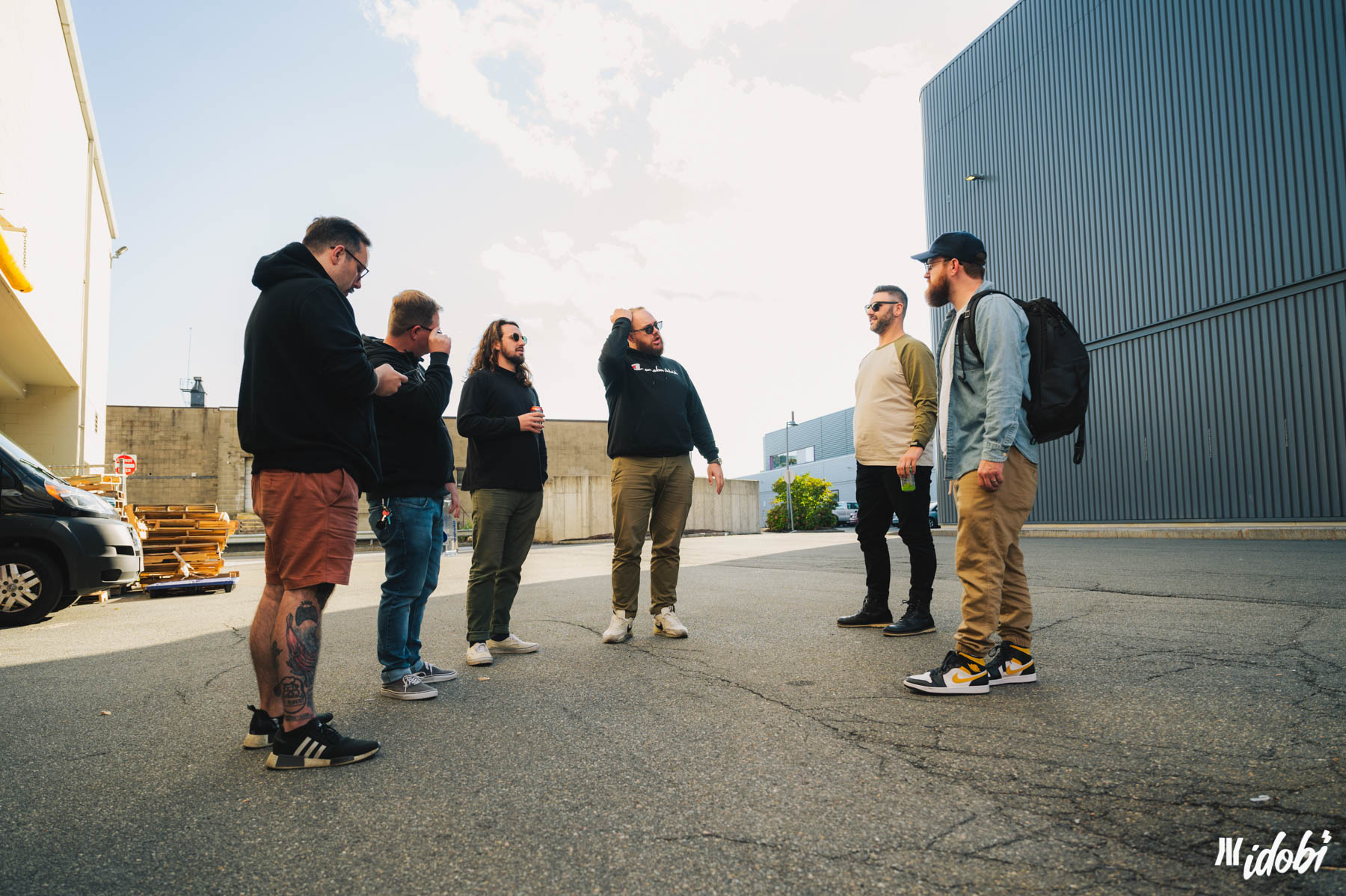 Campbell's children are three and one, meaning that one was born shortly before the pandemic started, and the other during (oldest son Wyatt is immortalized on the album's second track "Wyatt's Song"). He says that even pre-pandemic, having children threw him into an anxiety spiral as he contemplated keeping them safe and happy in this mad world.
"I felt debilitated," he says. "That isn't super relevant. How you feel watching the news doesn't impact whether or not your kid needs you to make them formula. They're gonna need you one way or the other. So it was like, how do you care for someone else when you feel so incapable of caring for yourself? Then that extended outward as well, into all of the people in the world that needed caring for and how do you get through the malaise that you're experiencing where you wake up in the morning and think, 'Jesus Christ how the fuck am I going to get out of bed? Doesn't everything just feel so awful? Doesn't it feel like all of the anxiety in the world is standing on my chest and how will I lift my body up to go care for anyone really?' It definitely all stems from that."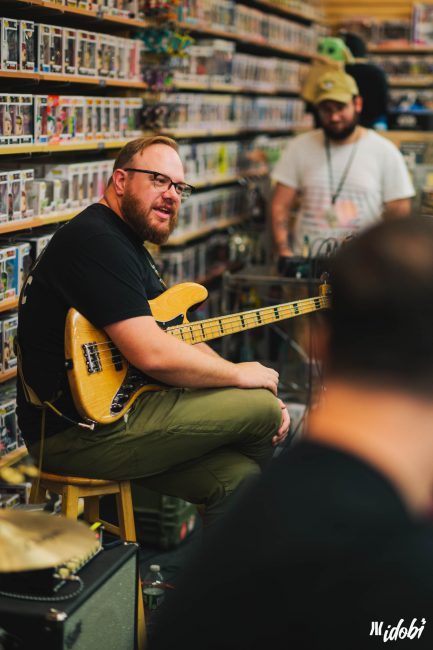 That impact is exactly what has happened here with an album Campbell (speaking to us via Zoom) swears is The Wonder Years' best yet. "I understand that nostalgia is powerful and that people's connections to records as places and times in their lives are heavy and weighty, and those bonds are formed forever, but I think just objectively it is the best one," he says.
The Hum Goes on Forever was recorded in both Philadelphia and California, with the band based in three states (Pennsylvania, Maryland, and Georgia) during the lockdown. They managed to make it work though, experimenting with safe writing techniques until they found one that suited them. "We tried to write with masks on, but it's pretty fucking hard to sing with one of those paper masks on," Campbell says. "OK, so put me in a tent, they'll all wear masks and maybe that'll be safe. That sucked because I couldn't see anyone, and it was isolating. I wasn't getting feedback from people and that was difficult. Eventually what we did was say, 'Everyone go and write some stuff, write a bunch of ideas, and then keep thinking of ideas for months and we won't see each other.' Then we quarantined, we tested, we rented a farmhouse in the middle of nowhere (the closest city would be Lancaster, Pennsylvania), and then we did a bubble there and wrote in that. That's where most of the record got written."
The band holed themselves away in a farmhouse and set up their gear in the basement. They woke up every day, ate breakfast, picked a song, and got to work on it. Then they had lunch, and did the same until dinner — went back down, carried on working, went to sleep, started again. Until the record was written and ready to take into the studio. And by God, it worked.
From the opening angst of "Doors I Painted Shut" to the closing hope of "You're the Reason I Don't Want the World to End" the album sees the guys take a deep dive into their psyches, and it was the isolation from the world that helped get them there, to focus on the songs when the outside world was essentially on fire.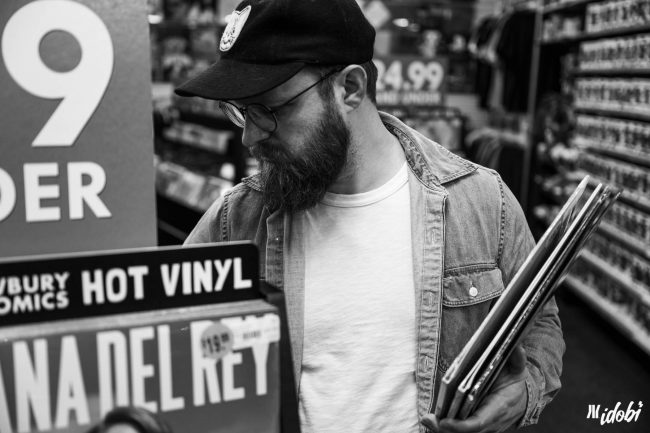 Naturally then, this is a very different album to Sister Cities, a record that saw them go out of their way to try new things in order to not stagnate. For example, Joe Chiccarelli was brought in to produce, rather than Steve Evetts who they had relied on for years.
"We also consciously threw out our toolset," Campbell says. "Generally speaking, we would have done x, y, and z here, so we are going to avoid doing x, y, and z. We're going to find a different thing to do at each turn of each song. We're going to learn how to use different songwriting tools. It was almost a giant challenge that we opened up for ourselves. So then when we got to this one, we said, 'Ok we learned to do a bunch of new things. Let's do all the things we know how to do. Let's take that old toolset back out. Let's combine it with the new one. And now we have more options. An array of things that we're capable of, that we confidently do.' We basically said, 'Look at our band, look at what we've built — what we do better than anyone else? Go and do that'."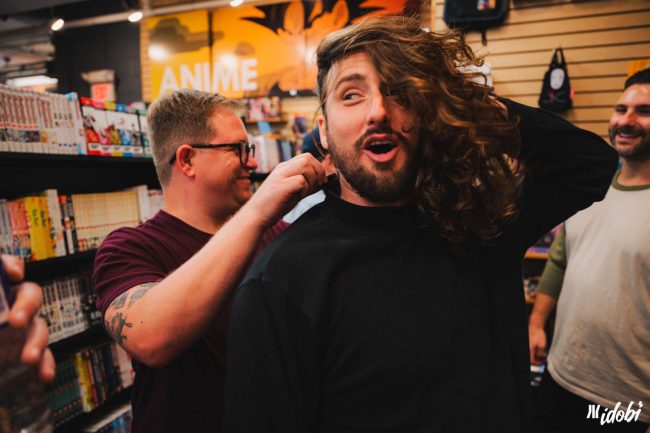 They certainly did it. Meanwhile, Campbell has been hard at work elsewhere. He recorded guest vocals for the Future Teens track "Team Sports", he put out a solo album last year, and he's working on another album for his project Aaron West & the Roaring Twenties. He's also working on a comic book, and continuing his education with a Master's program. But all of that has been put to one side for now, while he rolls out this Wonder Years album. There are tours coming up, and a video just dropped for "Lost in the Lights". There are more singles and videos on the way, but Campbell is keeping the details under wraps for now.
"There has to be some air of mystery," the main man says.
Indeed!