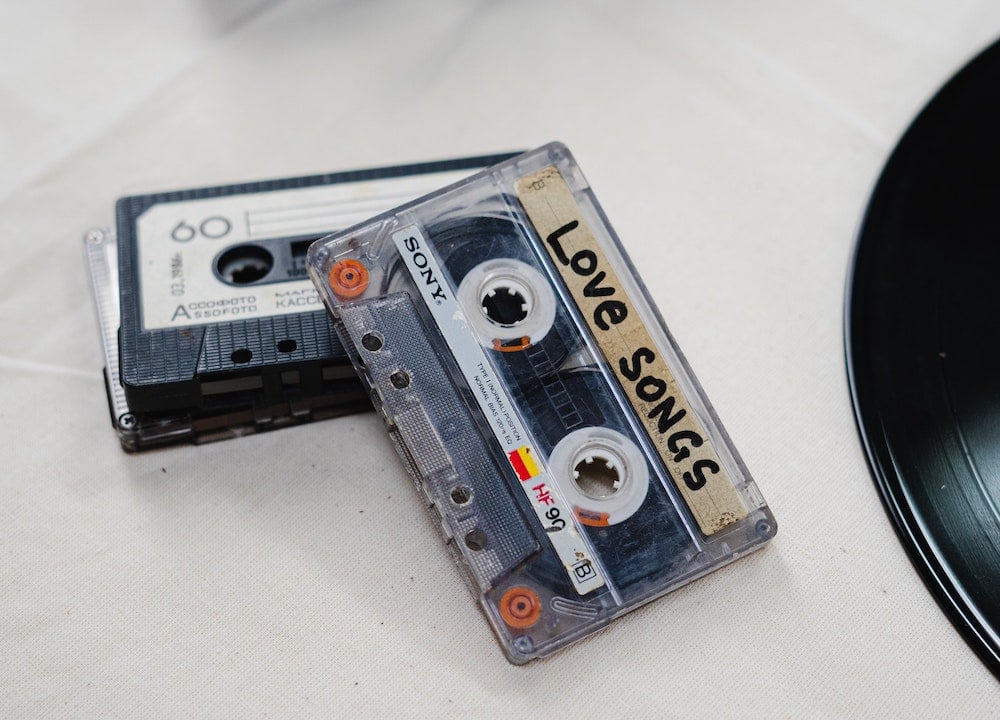 What better way to kick off a weekend than with new music? Fridays are always chock full of the latest songs and albums ready to be the soundtrack to everyone's antics, and here you'll find some of the week's standout releases. Whether you're ready to spin an anticipated song from a favorite artist or just taking a look at what's out there, there's a whole lot of tunes to dive right into. Who knows—maybe you'll find your next obsession.
All Time Low
"Monsters" (feat. Demi Lovato)
All things considered, All Time Low had a pretty decent year. Along with releasing the best album of their career, a surprise hit emerged in "Monsters"—the band's first Alternative chart-topper. Bringing Demi Lovato along for a new version might just give them their second-ever Hot 100 entry as it'll surely benefit from that crossover appeal. It helps, of course, that Lovato's presence is massively felt—just like it was on her remix of Fall Out Boy's "Invincible".
New Found Glory
"December's Here"
December is here and so is a brand new Christmas song from New Found Glory—possibly the only band whose Christmas songs are just as good as their regular ones. There's actually a lot more where that came from, "December's Here" is part of an upcoming special where they'll be debuting 10 new tracks of holiday goodness to (stocking)-stuff your ears.
Yungblud
Weird!
Yungblud changes with the seasons and Weird! is probably the most apt title for his sophomore record. The UK rock n' roller lays down a gauntlet of styles on this LP but he shines the brightest by digging deep into his pop sensibilities on "Acting Like That", "Cotton Candy", and "God, Save Me, But Don't Drown Me Out". Massive hooks and just a massive sound—Yungblud treats every song here like it's going to be his last.
Shawn Mendes
Wonder
There is a certain science to Shawn Mendes that can't be denied. On his fourth album, Wonder, the singer-songwriter has mastered the art of stadium-sized pop, even for a record made in quarantine. "Teach Me How to Love" is a love-letter to 80s dance-pop, and closer "Can't Imagine" is nothing but Mendes and a few guitar strums. No matter the style, he makes it a point to make such an eclectic record sound as cohesive as it can be.
Goldfinger
Never Look Back
John Feldmann is back at it again with Goldfinger—his pop-punk pride and joy that's approaching nearly 30 years in the business. You can normally find him these days producing Blink-182 or up-and-comers like Girlfriends, but Never Look Back, the eighth Goldfinger LP, shows that he won't forget his roots. The record is ripe with ska influences and a punk attitude that helped shape the band into what they are three decades later.
The Dangerous Summer
All That Is Left of the Blue Sky
The Dangerous Summer's newest EP is as carefree as it is adventurous. The basically-Third-Eye Blind-remake, "I'm Alive" leads a collection of emotionally-moving tunes capped off by a gorgeous collaboration with Underøath's Aaron Gillespie. While lyrics are always a high point for TDS, immaculate vocals take the forefront here.
Underøath
Define the Great Line Live Recording
We all miss live shows. But we're all grateful that bands are still doing what they can to put on a live show even if we're seeing it through a screen. Underøath hit the stage back in July for a special livestream event where they played a few of their most iconic records and now they've unveiled the audio from their performance of Define the Great Line for our streaming pleasure. It's the perfect chance to experience an electrifying showcase from one of metalcore's finest records.
The Wonder Years
"Out on My Feet"
While The Wonder Years have certainly progressed past the angsty pop-punk that carried them through the early 2010s, hearing them back in that vibe feels like reconnecting with an old friend. "Out on My Feet" is a celebration of those classic records by using ideas from the era and repurposing them into a new TWY track for the modern age. It's likely not a direction they'll stay in, but it's nice to see that period of time means so much to them as much as it does to others.
Juice WRLD & Benny Blanco
"Real S**t"
Juice WRLD's new song "Real S**t" was unearthed by producer and collaborator Benny Blanco—who releases the track on what would have been the rapper's 22nd birthday. Upbeat and glossy, it's among his first posthumous material since his hit LP back in July. With another record in the works, there'll be no shortage of new Juice tunes to dive into.
Other new releases:
Finneas – "Another Year"
Architects – "Black Lungs"
Smallpools – "Simulation"
Why Don't We – "Lotus Inn"
grandson – Death of an Optimist
Glitch Mob – "Black Aura (feat. Theophilus London)"
YUNGBLUD – "acting like that (feat. Machine Gun Kelly)"
Sylvan Esso – WITH LOVE
Bastille – Goosebumps EP
Ant Clemons, Justin Timberlake – "Better Days"
bülow – "Lost"
The Weeknd – "Blinding Lights (with ROSALÍA) – Remix"
Robert Glasper – "Better Than I Imagined [feat. H.E.R. & Meshell Ndegeocello] (KAYTRANADA Remix)"
Cheat Codes – "Do It All Over (feat. Marc E. Bassy)"
Disclosure –  ENERGY (Deluxe) / "Watch Your Step (Disclosure VIP / Edit feat. Kelis)" 
Poppy – A Very Poppy Christmas EP
Evanescence – "Yeah Right"
Maggie Lindemann – "Loner"
Lil Baby – "Errbody"
Lil Wayne – "B.B. King Freestyle (feat. Drake)"
24kGoldn – "Coco (feat. DaBaby)"
Rich The Kid – "So Heartless"
Mr. Eazi, J Balvin – "Lento"
Britney Spears – "Swimming in the Stars"
Steven Universe – "Being Human (feat. Emily King) – VGR Remix"
Dixie D'Amelio – "One Whole Day (feat. Wiz Khalifa)"
Quinn XCII – "Stay Close To Me (feat. Chelsea Cutler)"
MASN – "Sitting In Fire"
FLETCHER – "Last Laugh – from "Promising Young Woman" Soundtrack"
Yuna – "Dance Like Nobody's Watching"
Rina Sawayama – SAWAYAMA (Deluxe Edition) / "We Out Here – Bonus Track"
Aly & AJ – "Slow Dancing"
Celeste – "I'm Here"
Greta Van Fleet – "Age of Machine"
Jack Johnson – "The Captain is Drunk"
phem, iann dior – "honest"
Chance the Rapper – "Are U Live (feat. Jeremih & Valee)"
David Guetta – "Dreams (feat. Lanie Gardner)"
Foxes – "Hollywood"