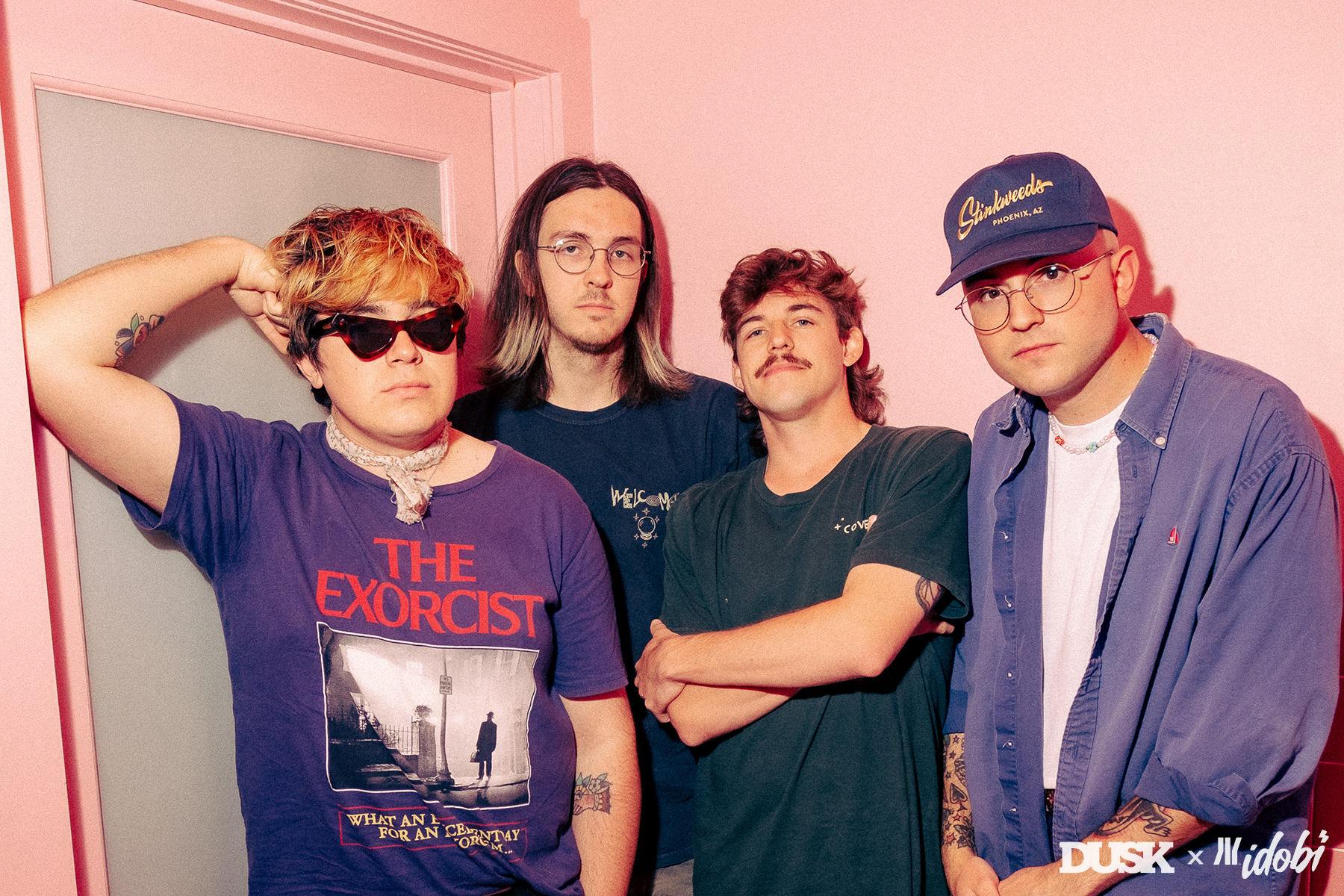 There's something wonderfully honest and ultimately vulnerable about Arizona indie-emo band Breakup Shoes. "They wear their hearts on their sleeves" has become a total muso-journo cliché, aimed at anyone with even slightly introspective lyrics. But in the case of this lot, it absolutely applies.
The band formed in 2015 which, when you subtract the COVID 2.5 years, gives them about 4 and a half years of active duty. In that time, they released the Nicotine Dream EP, then the Unrequited Love (& other clichés) full-length, and then in 2021 the Narratives EP. All of that has seen them rise from the very DIY Phoenix house show scene to the idobi indie bill at DUSK Music Festival in their nearby Tucson, alongside the likes of Young the Giant, Cannons, KennyHoopla, and Royal & the Serpent.
Things have moved quite fast for a band that started when the members were just out of high school. "I formed it with a few of my friends that I also went to high school with, that we went to church with too," says frontman Nick Zawisa. "We just wanted to start making music that wasn't church music. We were just jamming and making some songs, and all of a sudden we were talking to other friends who put us on shows. So we have a few songs, let's share them and play some shows. We were just playing stuff around the Arizona state local house scene and DIY scene and, at some point, the church part faded away and we just continued making music."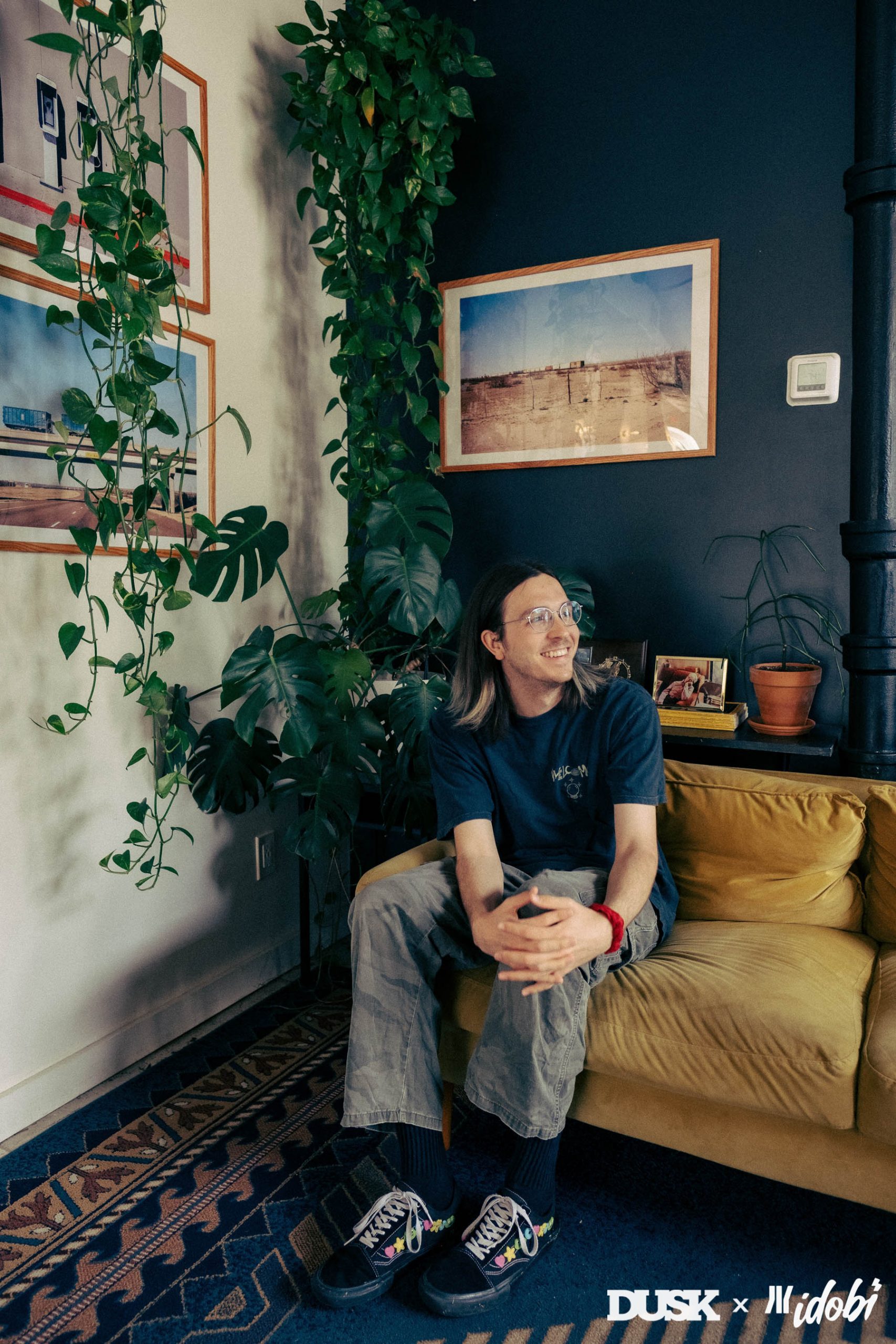 That DIY scene in Phoenix was, Zawisa says, a great place for a band to learn its chops and find itself. "There was an organization at ASU [Arizona State University] called the Underground Foundation—I think they're still kicking, doing stuff," he says. "They were organizing house shows, and they were always great lineups with other cool bands making stuff. There's a cool spot called the Trunk Space in Phoenix, which is a nonprofit DIY venue that we played at. I think there were months where we played there three or four times. They were always throwing shows and giving us a spot in a 100-capacity room. Just providing space for touring bands and locals to try out playing shows."
So that's what they did. Breakup Shoes hunkered down, found their spots, and set about figuring out what their sound would be. Naturally and organically, it evolved over time. "Originally we were heavily influenced by indie rock stuff," says guitarist John MacLeod. "Mac DeMarco when we first started. Then, at least for me, that faded and evolved into more emo-rock stuff as I started to listen to more stuff like that. That's the direction we're headed with newer stuff."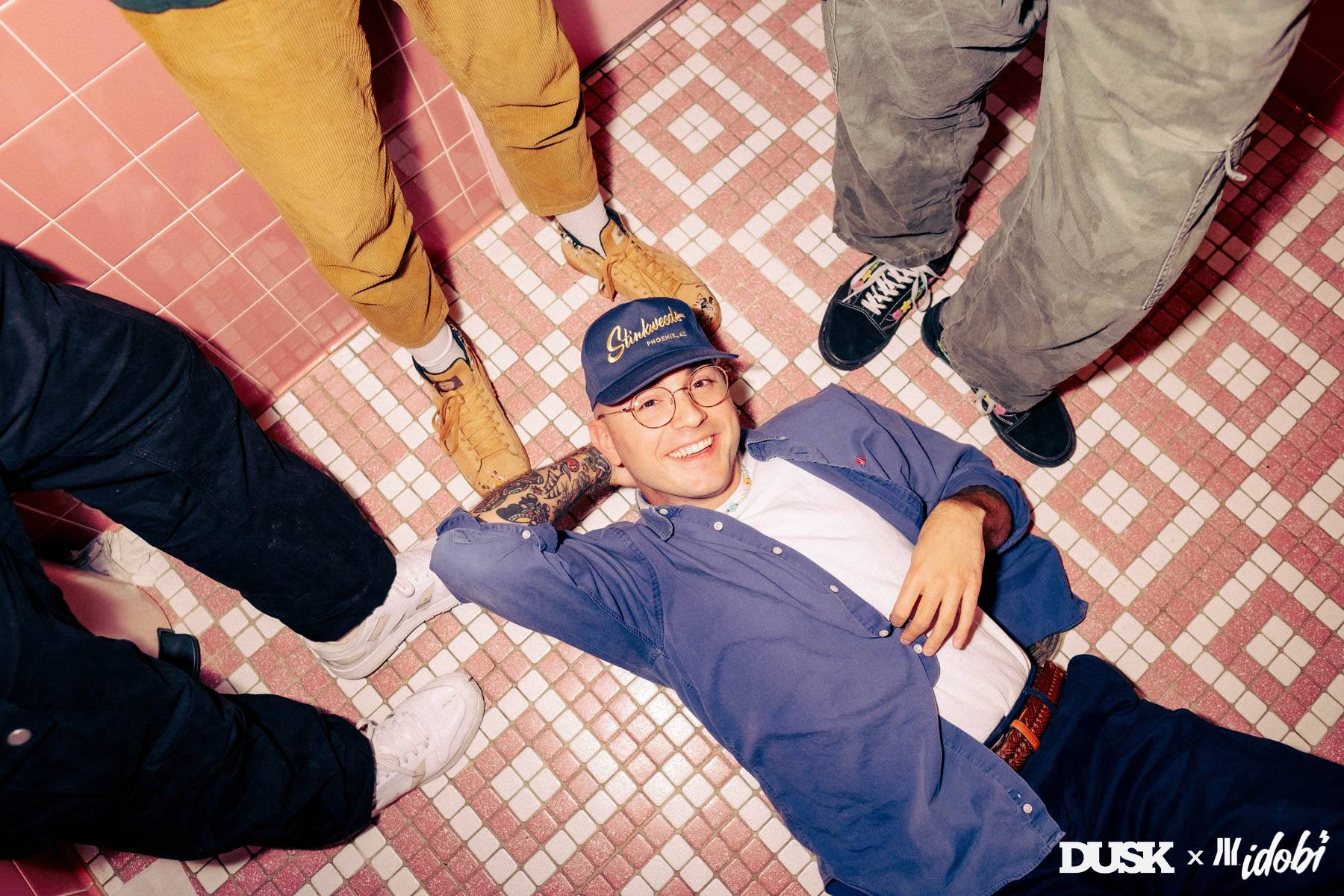 As time went on, they soaked up more and more influences, with bassist Jake Peña a fan of the playing of Flea and Gail Ann Dorsey (David Bowie), while drummer Matthew Witsoe is heavily influenced by Yellowcard's Longineu W. Parsons III. Put it all together and things start to make sense. Narratives showcases all of that and the band is pleased with the reception it received from fans and critics.
"I think people seem to really like the songs," says Zawisa. "They were recorded a little differently because of the pandemic. We had been, for the last couple of projects, going to producers and recording in-house, although our roots were self-recorded and self-released. For Narratives, we went back to that because we had to and recorded ourselves. We didn't mix it ourselves, because I think that's a different skill set that I don't really have. But there was something cool about that and it seems like people have been digging the songs. I think "How it Goes" is doing well right now and I think that one's really fun. We've been playing it on tour and it's been a good time."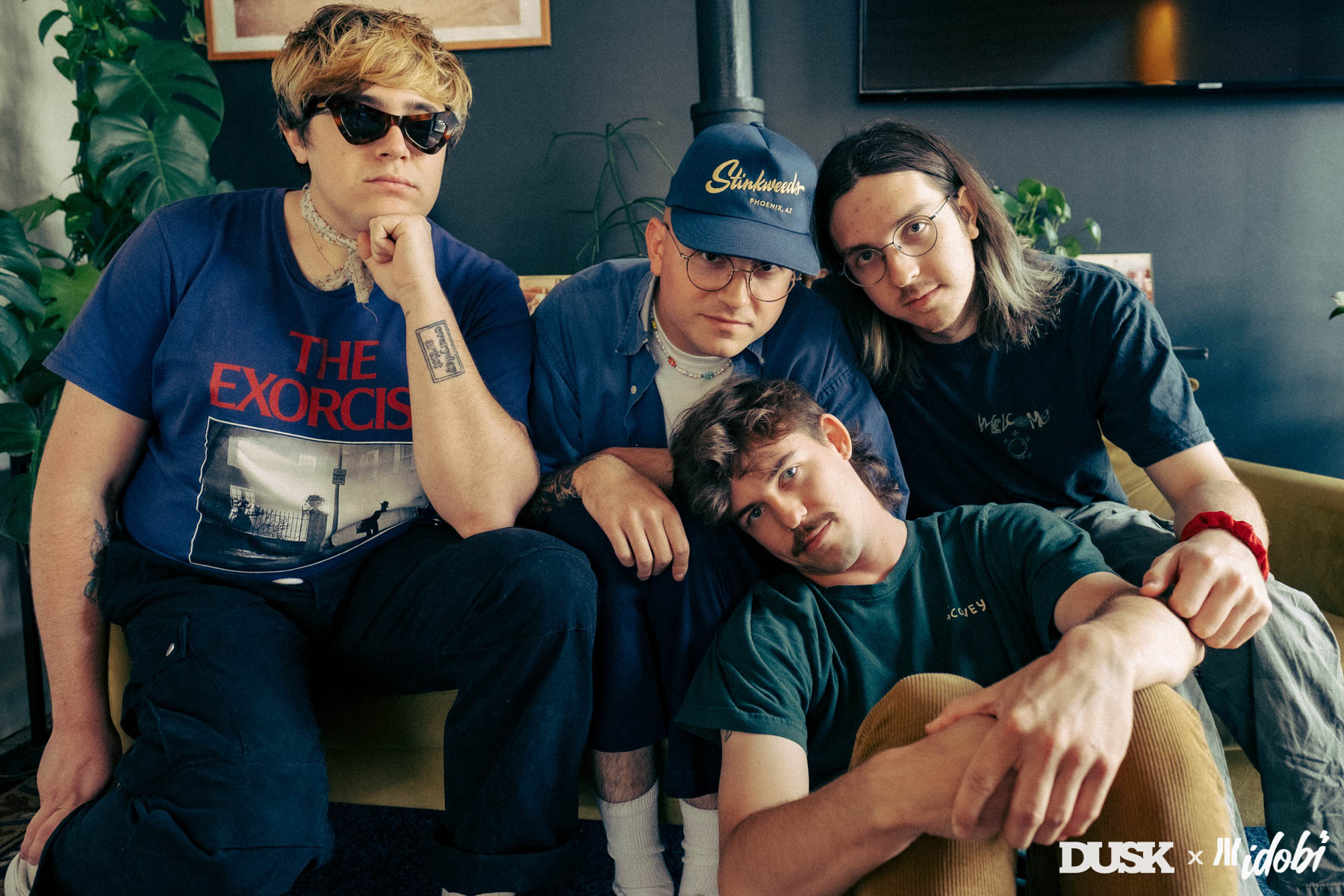 Going back to the whole emo thing that MacLeod brought up, thematically Narratives was very influenced by the solitude felt during the lockdown. And of course, there are plenty of love songs. "The first song's a love song, the second is an unrequited love type song—I think the exciting thing is we're doing some songs that are not on the topic of romance," says Zawisa. "That has been something for my songwriting that has taken a little while to develop. It was always easiest to write about whatever romantic situation was happening in my life. This one expanded the topics to just dealing with anxiety, isolation, and dissatisfaction with various aspects of life. Things like that."
The band struggled a little bit to recall details of Narratives because they've been hard at work on their next effort—an eight-song album they're very excited about. "It's a turn in maturation for us," says Zawisa. "It's a turn in lyrical topics too. The overarching theme of the album is anxiety and self-doubt. We're really excited about the way the songs came together. We have some different instrumentation, and things we've never tried out before. We've been playing a couple on tour, and we've gotten really good reactions to them. People have come up to us on every tour date asking when we're going to release it. I don't have answers."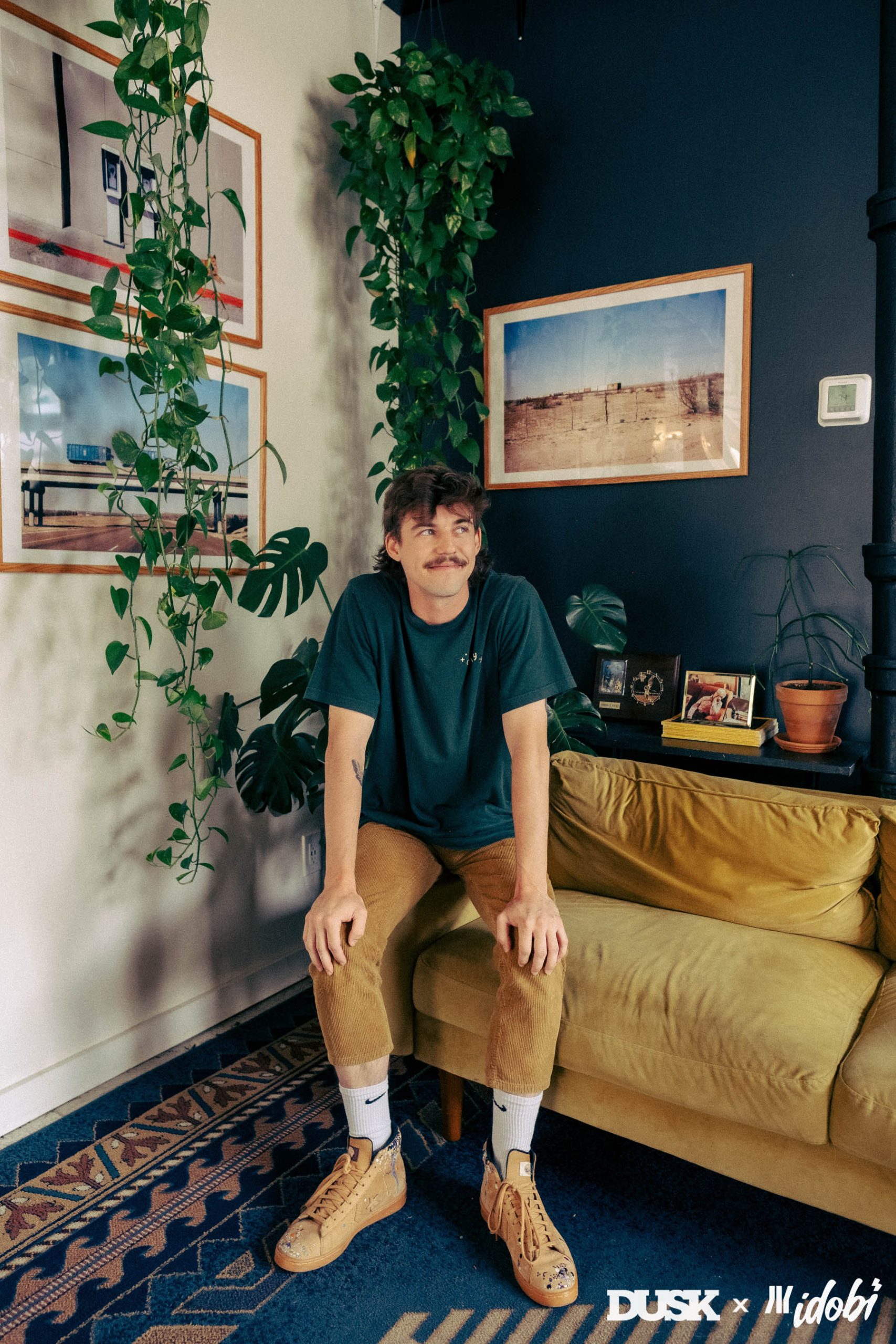 That tour he's referring to has been a jaunt with the Scottish indie troupe We Were Promised Jetpacks. We spoke to them via Zoom while they were in an Oklahoma hotel room prior to their gig in that part of the country. They are, says Peña, having fun. "They're very nice people so that's always a plus," says the bassist. "Beautiful cities, fun venues. The Jetpacks have a really genuine following, so I think whatever they present to them, they accept as well. So it's been really warm and people have been stoked on us, whether it's their first time checking out our band name, or they've one or two songs. It's always a war reception regardless of where we are."
One of the places they'll be next is the aforementioned DUSK Fest on the idobi Alt-Anthems lineup ("we're psyched for that"), followed by a Denver show on Nov. 17, and two Phoenix gigs on Dec. 3 and 4. Besides that, we'll be awaiting that new album with hot anticipation, because Breakup Shoes haven't let us down yet.
—
Catch Breakup Shoes at DUSK Music Festival
as part of the idobi Alt-Anthems lineup!