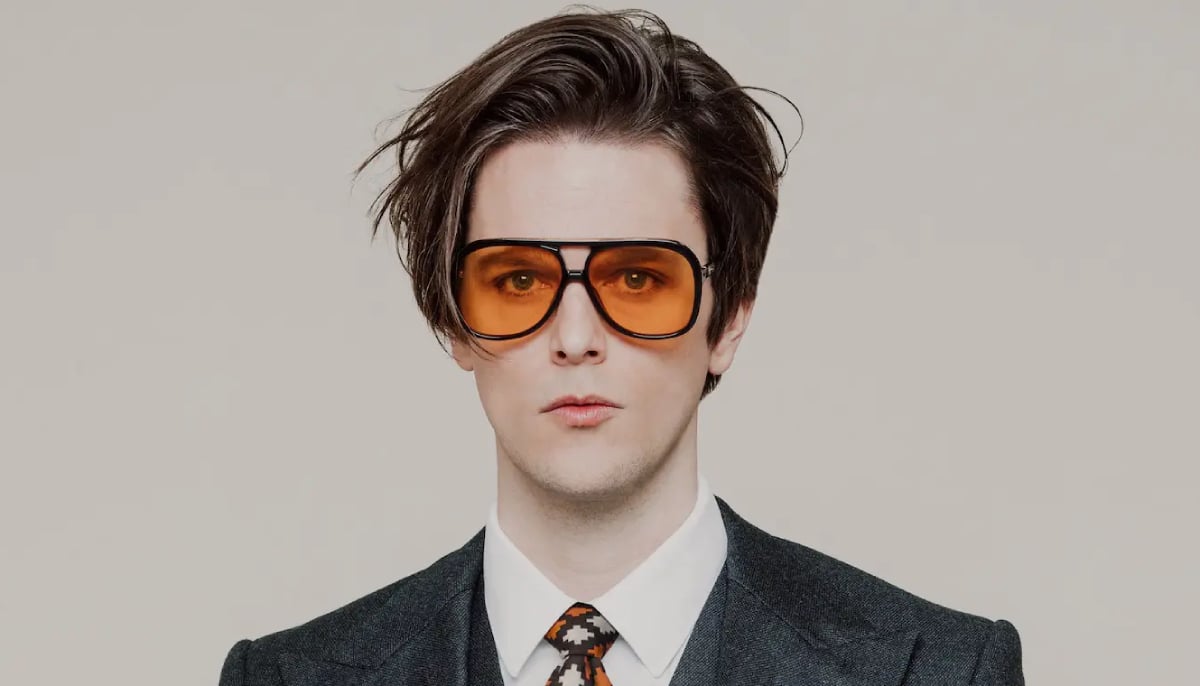 It's been three years since we last had a new album from iDKHOW. Debut full-length RAZZMATAZZ arrived in October of 2020, and served as the most thorough imagining of the band's vision. Nostalgic, whimsical and brimming with pure technological magic, it's a release that inspires whole heaps of joy whenever it is played. In the time since, there have been some huge accolades presented to the band. "Choke", from their debut EP 1981 Extended Play has been certified Gold in both the US and Canada. That's the equivalent of 500,000 sales in the former and 40,000 in the latter, which is a huge figure. They have surpassed two million monthly listeners on Spotify and gained one million followers as well. But all the time has also been spent wondering when we would next hear new music. Now, it appears that the sun is peaking through the clouds.
Dallon Weekes, who loves a good cryptic teaser, has now delivered some proper confirmations. The first is the new iDKHOW album is completed. It has been worked on with producer David Fridmann, who is responsible for records from MGMT, The Flaming Lips, Thursday and more. The album will also be released through Concord Records.

You can read the full statement from Dallon below:
"Dear everyone, I owe you updates (real ones)! Some of you may be aware of this stuff already, but let's make it official!
"First and foremost, I've completed a new iDKHOW record, with the incredible Dave Fridmann producing. I've been a fan of Dave and his work for a long long time. He's been responsible for many of my absolute favorite records, and I'm very grateful for the opportunity I had to work with him. The experience was a dream come true, and I can't wait to share the results!
"I'm happy to announce that I'll be working with Concord Records moving forward. They have a great team operating around the clock to get this new record out into the world as soon as humanly possible.
"Since the last album, you have helped iDKHOW hit some great milestones. 1,000,000 followers on Spotify! Choke was certified GOLD in the US and Canada! Both are equally humbling and incredible!
"Regrettably, Ryan will no longer be participating in iDKHOW. After a series of broken trusts, it became necessary to let him go. While it was very sad to lose a friend of fifteen years, iDKHOW is very important to me. It's how I provide for my family, and I take that very seriously.
"Thank you all for being so incredibly patient. The moxie and support that fans have shown during this long process has been invaluable and sincerely appreciated.
"This is the end of my very important statement. Thanks for reading."