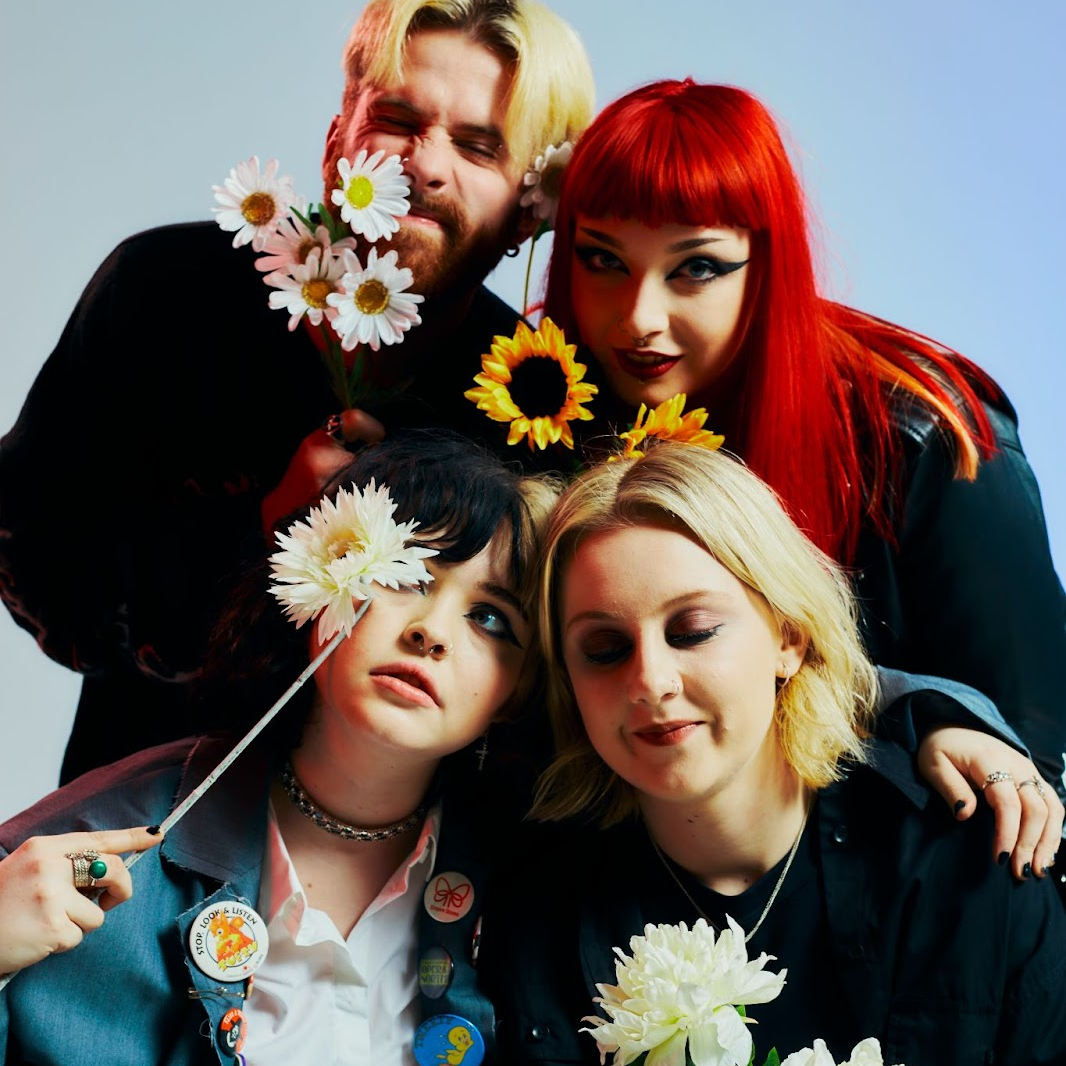 Crawlers had an absolutely incredible 2022, bringing their dizzying brand of emotional pop-rock to the masses the whole world over. And 2023 is looking to be just as exciting with this, the release of their first new music of the year.

It's called "That Time Of Year Always" and is a luscious slab of poignant and powerful noise, brimming with 90s-leaning earnest and modern-day vulnerability. Focusing on the feeling that comes with looking back to your younger years and wishing you didn't take the carefreeness and freedom for granted so much, it's a sentiment that we can all see a little bit of ourselves in. From stress to anxiety to just wishing that it would stop raining and warm up a little bit, we all go through the same motions. The band have also timed the release with the beginning of Spring, further cementing how the time of year absolutely affects how much these feelings surface, but that doesn't mean they are exclusive to it.
Vocalist Holly Minto had this to say about it:

"That Time Of Year Always encompasses the feeling of envying your younger self before the trauma hits in your early 20s. It's about missing the ignorance that you had in your childhood; that reflection process which usually happens for me during the winter seasons.
"Being older, you realise that despite thinking these thoughts stem from seasonal depression, it's normal to feel that longing for your youth all year round, and to constantly have your younger self in mind when reminiscing about what once was."

The track follows on from the release of the band's EP Loud Without Noise last year.

It featured the likes of "I Can't Drive", which sounds a lot like this: