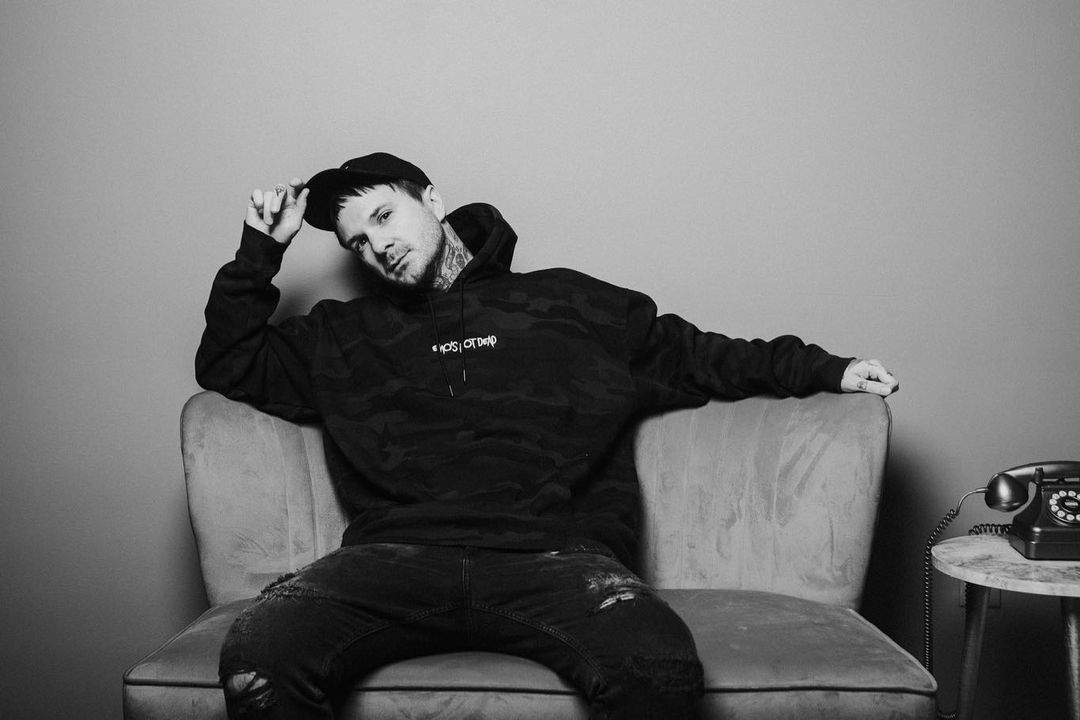 Craig Owens, known for his role as the powerhouse vocalist of Chiodos, Destroy Rebuild Until God Shows (D.R.U.G.S.), Isles & Glaciers, and badXchannels, has unveiled his debut solo release, VOLUME 1, set to hit the airwaves on August 18 through Velocity Records. The 11-track album showcases Owens' unparalleled talent as he revitalizes cherished songs from his illustrious discography, alongside a captivating original track that has never graced the ears of his devoted fanbase before.
In an exhilarating revelation, Owens has reimagined the beloved Chiodos track, "Baby, You Wouldn't Last A Minute On The Creek." This iconic post-hardcore gem has been transformed into a resplendent ballad, breathing new life into its chaotic origins. As the original piano composition of the song blossoms into a mesmerizing symphony, Owens' vocals transcend boundaries, radiating raw emotion and forging a profound connection with listeners.
"'Baby, You Wouldn't Last A Minute on the Creek' is a song about a relationship that has reached a point of stagnation or dissatisfaction and a desire to end a relationship that has lost its spark and meaning," Owens shares. "The song portrays a sense of disillusionment, a desire for a clean break, and an acknowledgment that walking away is the best course of action despite the pain."
On his social accounts, Owens continues, "For nearly 20 years I have played in your living rooms, hometown venues, and local dive bars. Together in these moments, the music shared has taken on a life of its own. This album of reimagined classics was made to honor these moments with a partner in these studio recordings. This album is a gift for those who have supported me from the beginning."
Owens kicks off his extensive 26-show tour today, Tuesday, June 6 in Denver, CO, with support from Kurt Travis (​​Royal Coda, Push Over), Moxy, and Voila. You can check out Craig Owens' full touring schedule below and grab tickets here.
Tour Dates:
June 6—Denver, CO @ Marquis Theater
June 7—Salt Lake City, UT @ Soundwell
June 9—Spokane, W @ The Big Dipper
June 10—Portland, OR @ Dante's
June 11—Sacramento, CA @ Goldfield's
June 13—San Francisco, CA @ Neck Of The Woods
June 14—Los Angeles, CA @ 1720
June 15—San Diego, CA @ Voodoo Room
June 17—Anaheim, CA @ Chain Reaction
June 18—Mesa, AZ @ Underground
June 20—Lubbock, TX @ Jake's Backroom
June 21—San Antonio, TX @ The Rock Box
June 22—Houston, TX @ Studio at Warehouse
June 23—Dallas, TX @ Deep Ellum Art Co
June 26—Orlando, FL @ Level 13
June 27—Atlanta, GA @ Masquerade Hall
June 28—Baltimore, MD @ Ottobar
June 29—Philadelphia, PA @ Underground Arts
June 30—Brooklyn, NY @ Meadows
July 1—Hartford, CT @ Webster Underground
July 2—Buffalo, NY @ Mohawk Place
July 5—Detroit, MI @ The Loving Touch
July 6—Chicago, IL @ Bottom Lounge
July 7—Milwaukee, WI @ X-Ray Arcade
July 8—St. Louis, MO @ Old Rock House