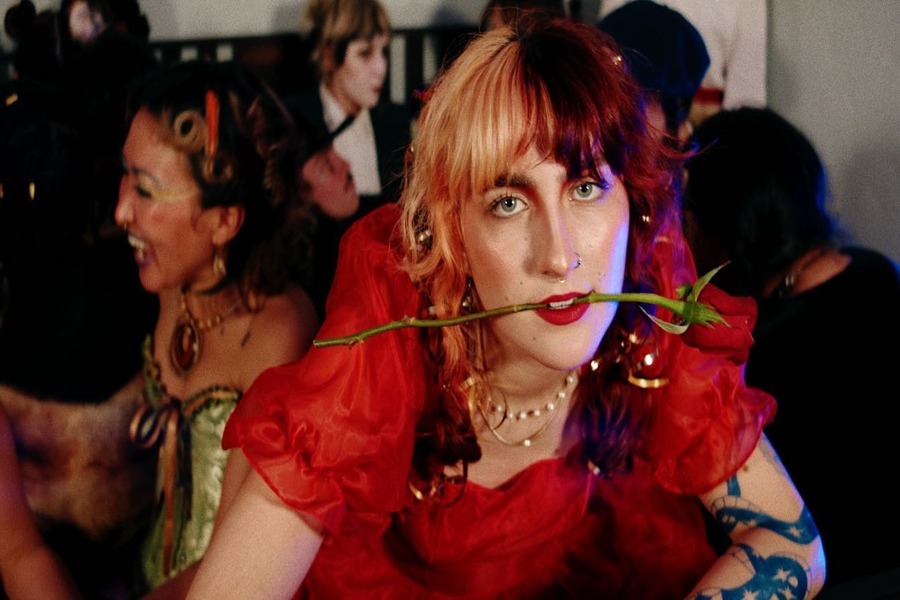 When the going gets tough, your friends have your back. In n the case of Enter Shikari, Chase Petra are those friends! The electrifying punk-goes-synthpop project announced that their original tour openers, Cassyette, are no longer able to join them on their North American run. Luckily, Chase Petra is stepping in for all of these dates. The band almost done will step in for Enter Shikari's show in Guadalajara, Mexico.
The band took to Instagram to share the news.
"Unfortunately, Cassyette is no longer able to join us in your country for the shows this September," Enter Shikari writes. "Happily, our mates in @chasepetramusic are stepping in! You can catch them at all our USA headline dates, starting in a couple of weeks."
If you haven't heard of Chase Petra, you definitely should take a listen. Infusing musical-theatre elements into a DIY-punk sound. It's fresh, it's cathartic, and vocalist Hunter Leigh Allen's vibrato soars. Check it out:
To promote their brand new album, A Kiss For The Whole World, Enter Shikari's tour will take them to intimate rock venues across the country, as well as some of the country's biggest rock festivals, including Riot Fest, Furnace Fest, and Louder Than Life festival. This juxtaposition of sweaty clubs and large-scale outdoor venues will highlight the band's versatility as more than a Warped Tour legacy act.
And their new record proves their talent and commitment to their craft. Stream their new album below and be sure to grab tickets to their upcoming dates!
Tour Dates:
Sept 14 – Kansas City, MO @ Record Bar
Sept 15 – St Louis, MO @ Delmar Hall
Sept 18 – Grand Rapids, MI @ Pyramid Scheme
Sept 19 – Detroit, MI @ El Club
Sept 21 – Columbus, OH @ Skully's Music Diner
Sept 22 – Louisville, KY @ Louder Than Life Festival**
Sept 23 – Birmingham, AL @ Furnace Fest**
Sept 24 – Baton Rouge, LA @ Chelsea's Live*
Sept 27 – San Antonio, TX @ Paper Tiger*
Sept 29 – Mexico City, MX @ Foro Indie Rocks!
Sept 30 – Guadalajara, MX @ C3 Stage