by W.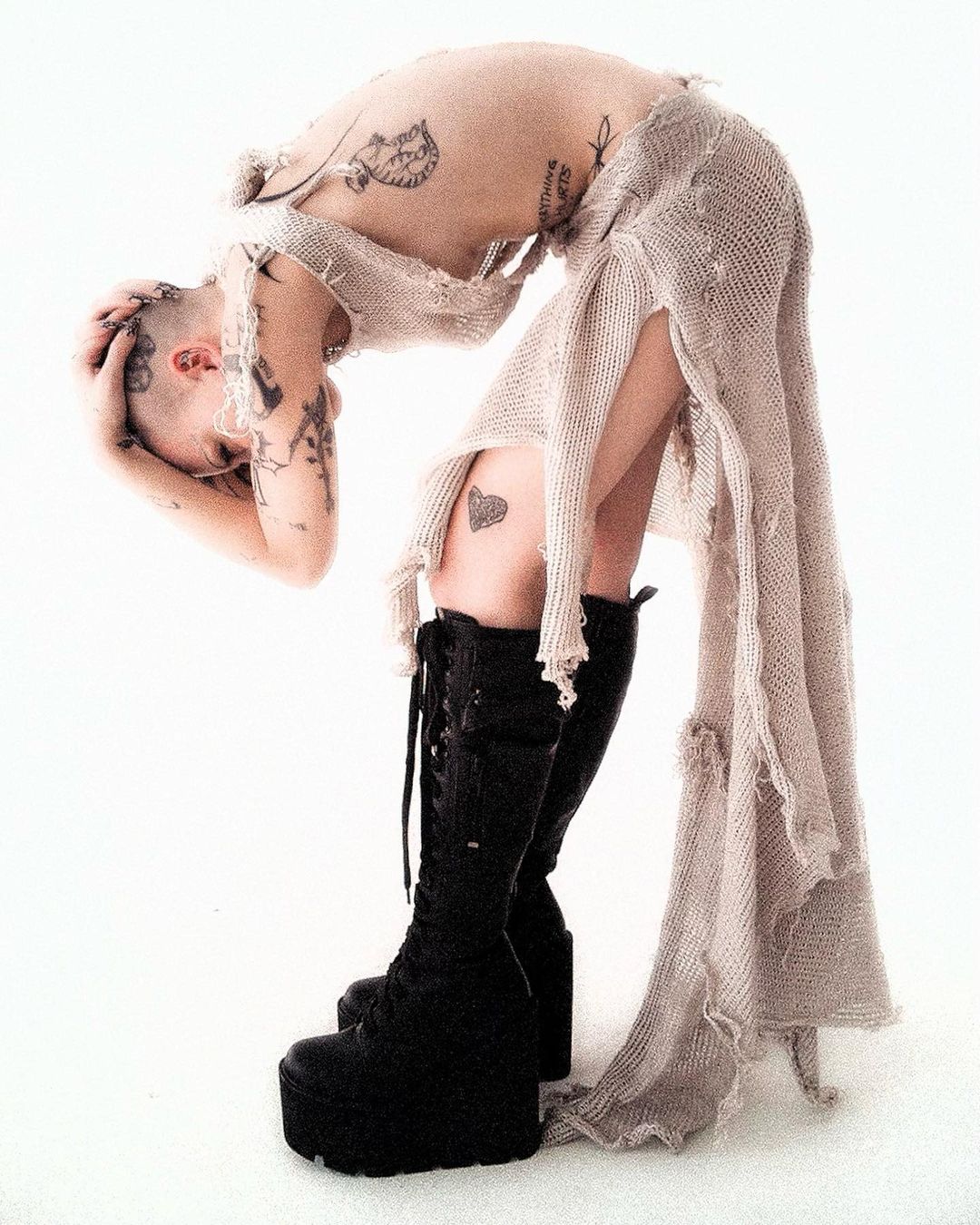 Bowie once said, "If you really want to entertain an audience, you have to look the part." Enter Siiickbrain. From the debut "Cigarettes and Cartier" to the duet with bestie Maggie Lindemann on "GASLIGHT" there's no doubt Siiickbrain is a musical force. But this is about style.
Often collaborating with super stylist Lyn Alyson, Siiickbrain's aesthetic is a luxurious mix of punk and minimalist high fashion. The result is a refreshing presentation that challenges fashion's concept of "chaos vs balance." Check out her "Break Me" video where she rocks a custom LVDF bodysuit constructed of hosiery and spidery stitching.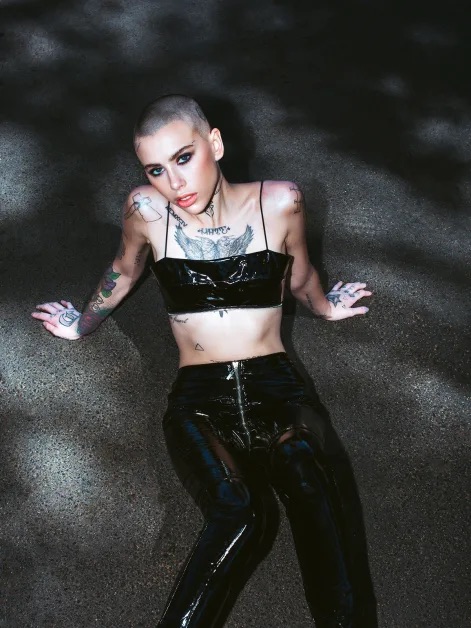 —
Now you may not have an open invite to exclusive fashion runways, but Siiickbrain's style embodies the essence of punk: do it yourself. You could find these items at your local CVS—remix them with thrifted finds and your own eye for deconstructed style. This sense of rebellion is reminiscent of what Vivienne Westwood did with safety pins and ripped jeans.
That's when chaos flips balance; inspiring fresh blendings of punk brands and DIY styling with high fashion to create iconic moments. Then you can make it yours.