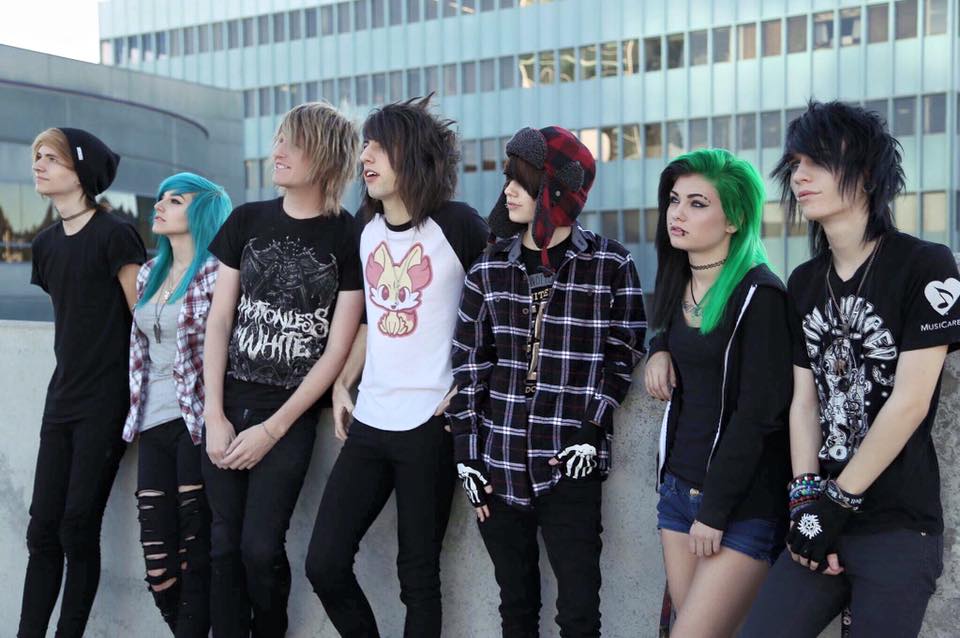 It was never a phase. However, which phase are we talking about exactly? Truth be told, the evolution of the emo style had many, many phases. We know we were never the jocks, the preps, or the bookworms. But we certainly had something going on, and it was developing alongside the bands we loved. Sometimes we were in all black, and surprisingly, sometimes, we were in pink and yellow. Beanies may have been really tiny, and other times very baggy and oversized. Emo fashion means something different for everyone. We thought it would be fun to rank the different ways emo culture has grown and changed over the last decade or so. Which emo phase was the one you rocked the best?
5. Weezer-core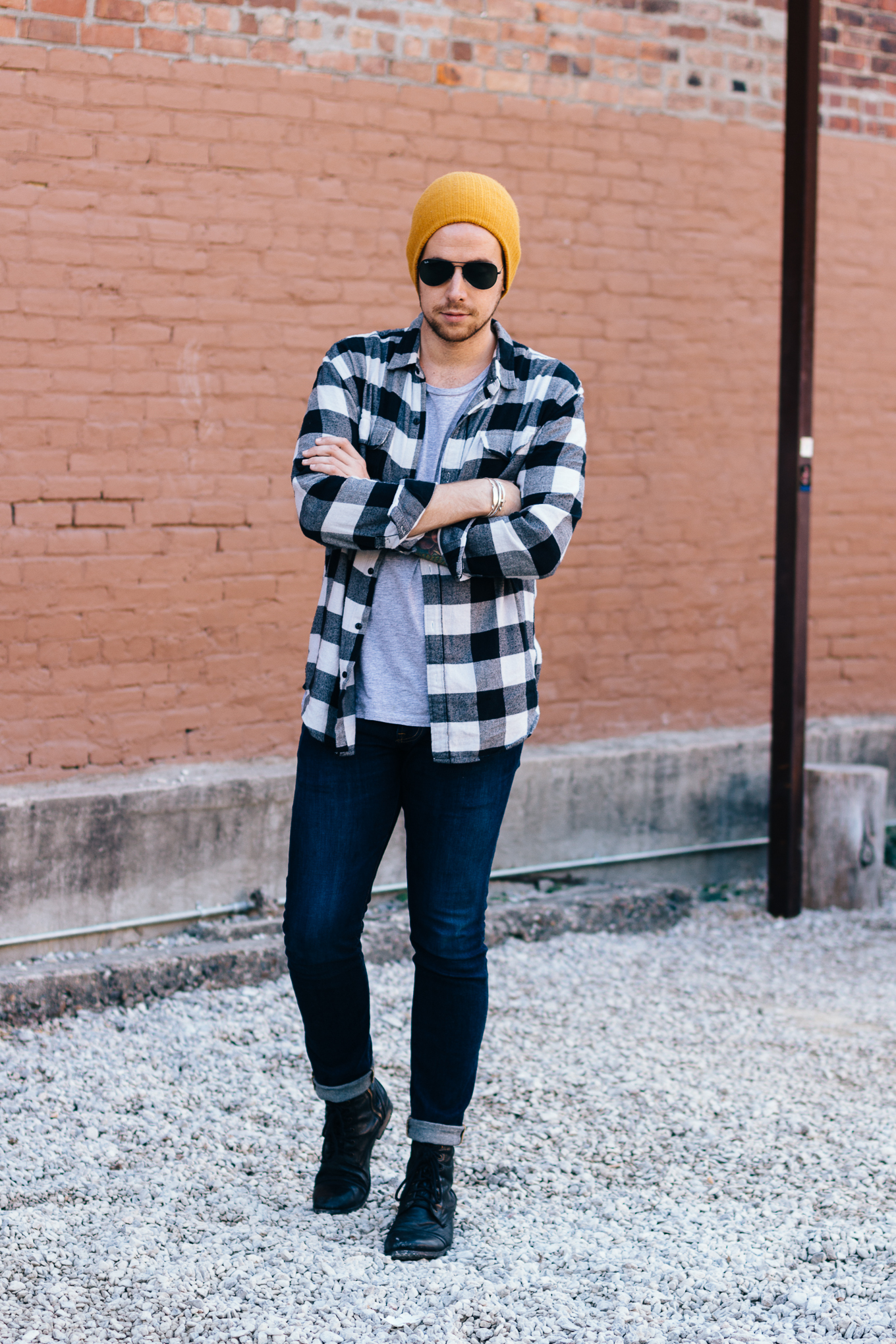 There was certainly a time in emo culture when it was popular to dress like someone's dad. Lightwashed jeans, crewneck sweatshirts, tiny beanies and, if you were lucky, a nice beard. This was mostly popular around 2016 and 2017. Bands like The Front Bottoms, Joyce Manor, The Wonder Years, and Modern Baseball were all the rage. Musicians were typically sporting a white telecaster guitar, raised up way too high, and vans. Bonus points for a knock-off Harvard University sweatshirt.
4. Glamour Kills Era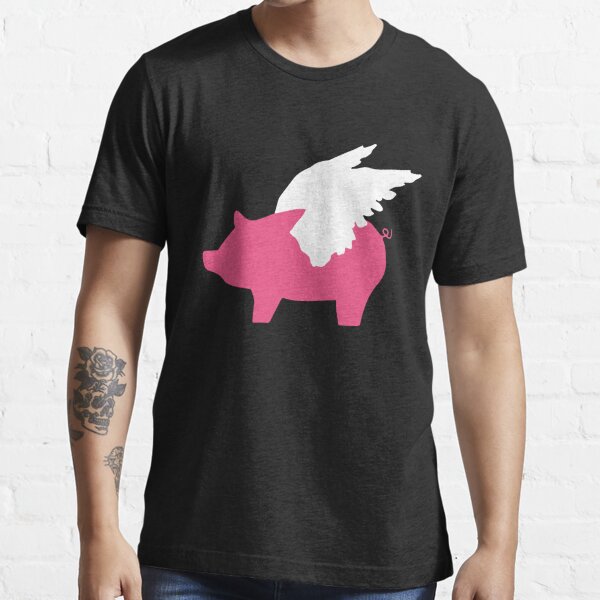 There was a time when the brand Glamour Kills absolutely dominated the alternative music scene. Many popular bands like Mayday Parade, New Found Glory, We The Kings, and Cobra Starship has partnerships with the company. The flying pink pig was EVERYWHERE. They always had a merch tent at Warped Tour and even embarked on hosting their own Glamour Kills tour for a while. Rest in Peace, GK. You will always be missed.
3. Tumblr Aesthetic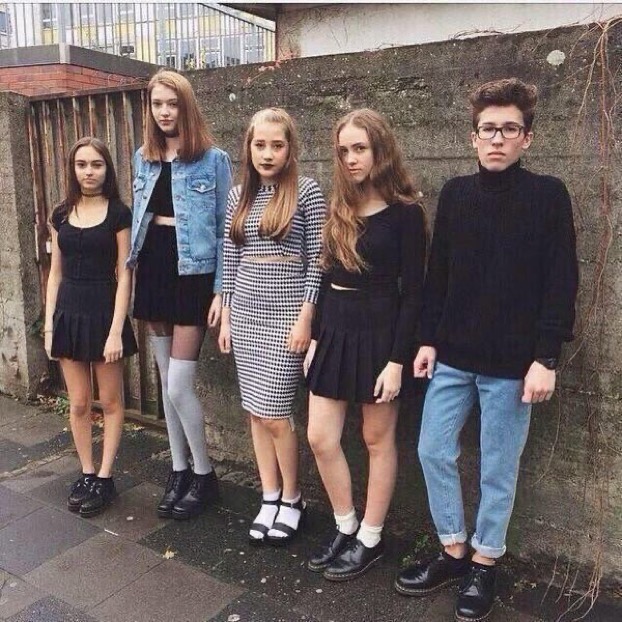 This is the style that often gets made fun of the most for glamorizing all of the wrong things. Cigarettes, drugs, bruises, and depression were all "cool" during this era. It was the time of Doc Martens, turtle necks, and overalls. Imagine listening to only Arctic Monkeys and The 1975 and making that your entire personality. Hipsters, right? Poetry, house plants, blurry photos, and bathroom stalls. What a time to be alive. It's wild, though, because it is probably only a matter of time before this 2014 aesthetic comes back around.
2. Neon Pop-Punk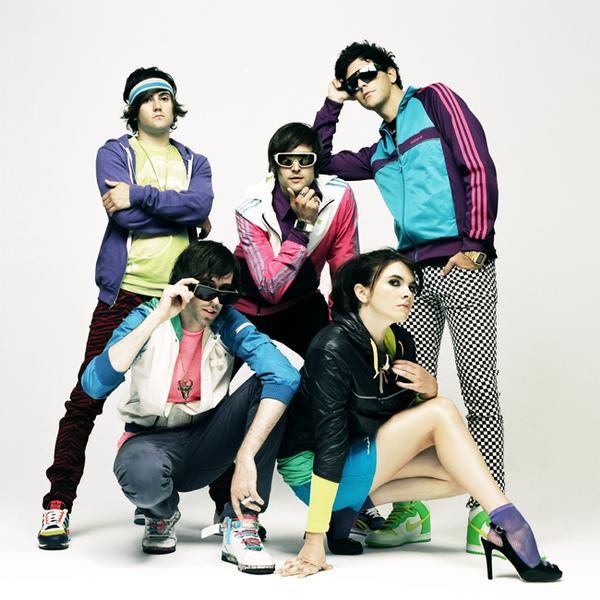 Remember when every single band in the scene had merch with cartoon animals on it? RAWR XD means I love you in dinosaur. This was the time of 3OH!3, LMFAO, Metro Station and Breathe Carolina. We are talking about DEEP V-necks, zebra print skinny jeans, piano belts, and shutter shades. What were we thinking? Our biggest concern was if we were in someone's top eight on MySpace. Never Shout Never is an honorable mention.
1. Scene Kids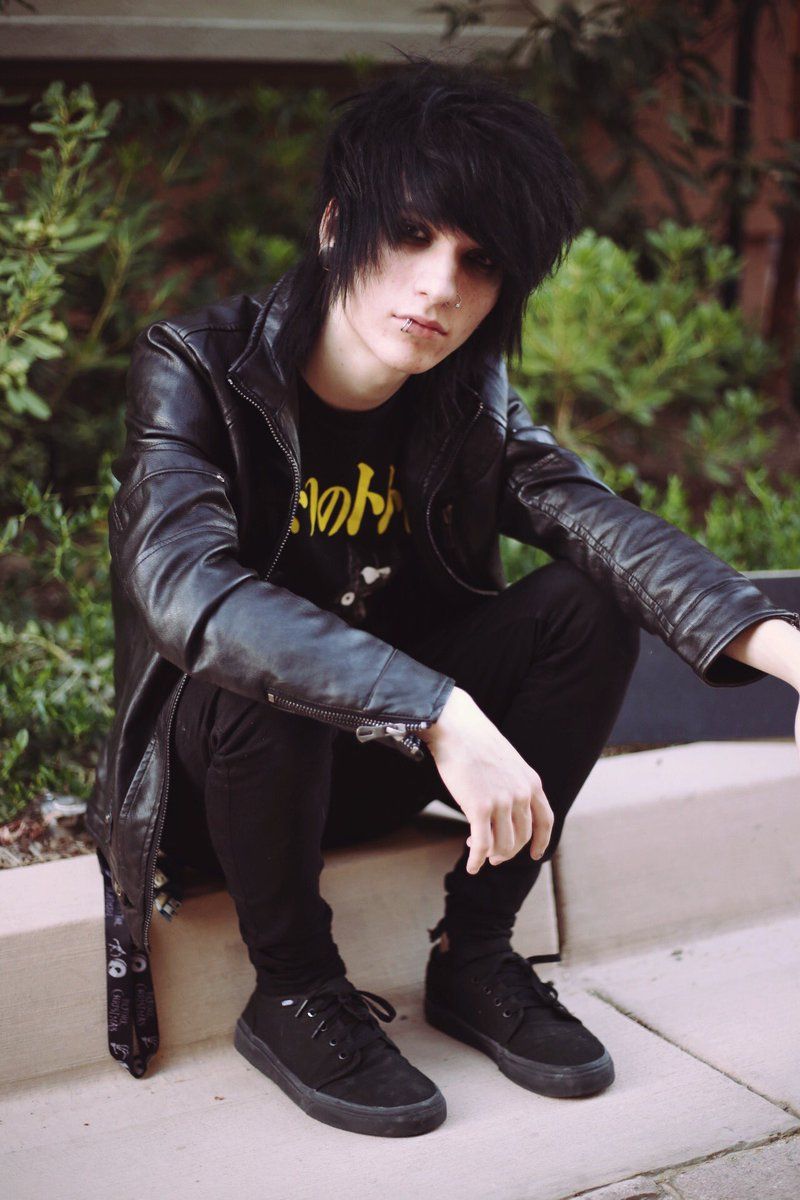 Easily the most iconic, memorable, and embarrassing style choice was this one. Most emo kids are guilty here. This was the time of Hot Topic and dying our hair so many times it almost fell out. The flat iron was ALWAYS plugged in. Our hair was black, our nails were black, our outfits were black, and our hearts were black. Everything was black. Sunshine? No thanks. A lot of us still dress like this, honestly.