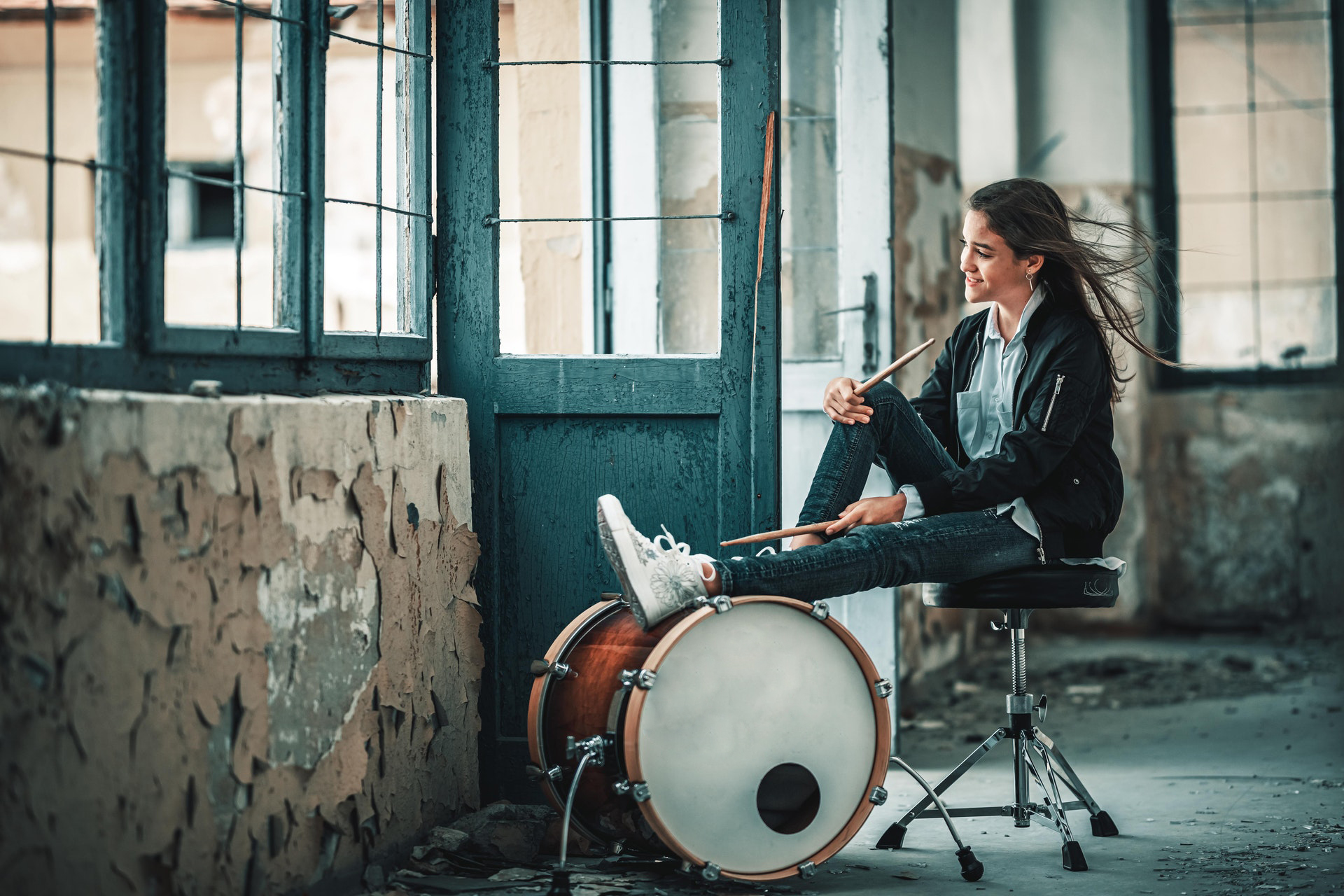 For decades some of the most talented drummers in the music industry have been the women. These drummers were born with the beat, taking their talents and their empowerment and spreading them across the industry.

They've changed the way things are done with big banging beats and the indomitable spirits that go along with them.
Jess Bowen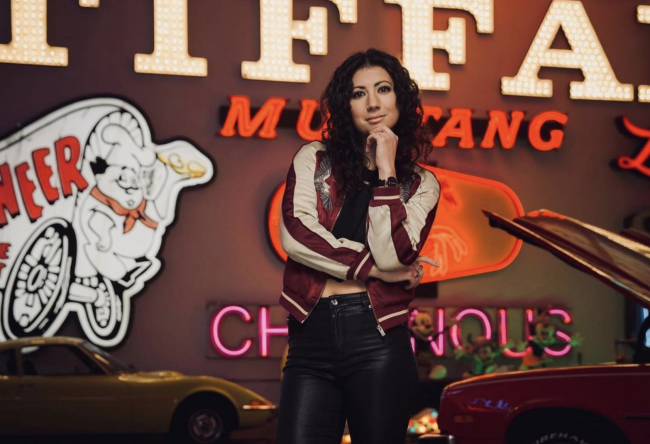 We could only start this list off with our favorite drummer: Jess Bowen. She absolutely kills it in every project. Jess most famously played for The Summer Set and NEKOKAT and joined 3OH!3 for the entirety of the last Warped Tour. Now she's using her voice to give other women in the music industry a platform by co-hosting Babes Behind the Beats every Wednesday at 7pm ET. Jess is absolutely the definition of crushing the game and she's out there helping other women do the same.
Cindy Blackman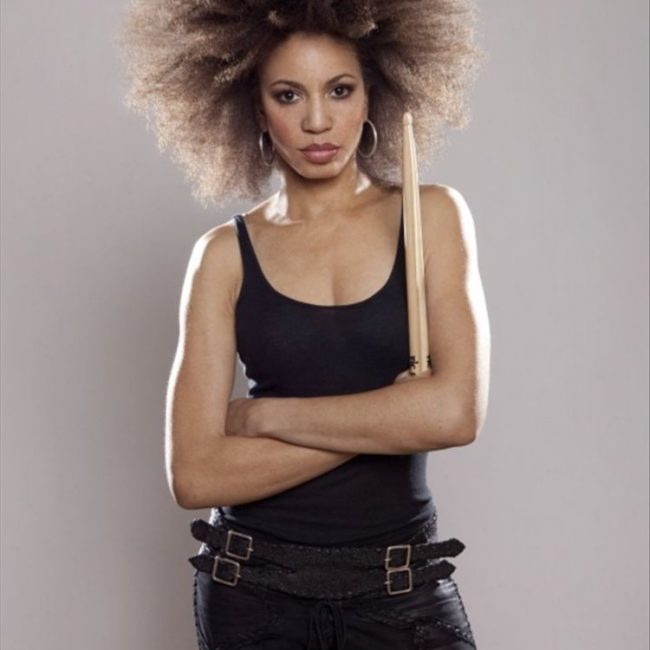 Cindy Blackman is a powerhouse. Oftentimes, you can hear her crushing it in jazz but she is no stranger to rock music. She had an eighteen year run with Lenny Kravitz and is the drummer on "Are You Gonna Go My Way". Kravitz immediately booked Blackman after hearing her on the drums over the phone. She has also toured with Santana, where he proposed to her after a drum solo—so you know her rocked out rhythms make the angels sing. Blackman continues to work with Santana but thrives in making her own music too.
Meytal Cohen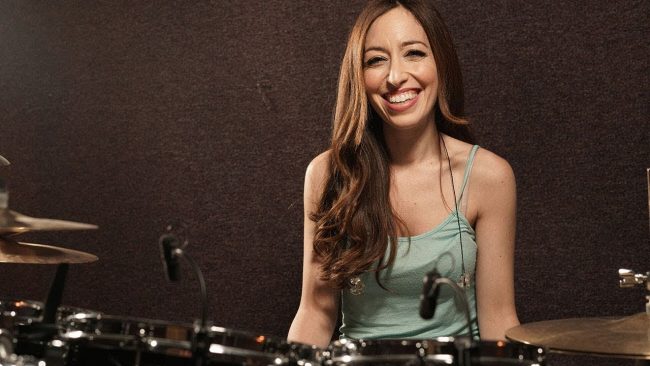 Heavy metal drummer and music influencer, Meytal Cohen is pure inspiration and a perfect example of someone who was dealt a tough hand but used what she had to absolutely crush it. She was born in Israel as the youngest of seven. While she was young, her father passed away in a car accident and at eighteen she was drafted into the Israeli Defense Force, where she served two years. At twenty-one, Cohen moved to LA but broke her back and had to return home for a period of time to heal. After all of that, she made her way back to LA, picked up a camera, and began posting videos of her drum covers on YouTube. She and her band Meytal released their first two albums via Kickstarter campaigns and she continues to provide the world with incredible music.
Sheila E.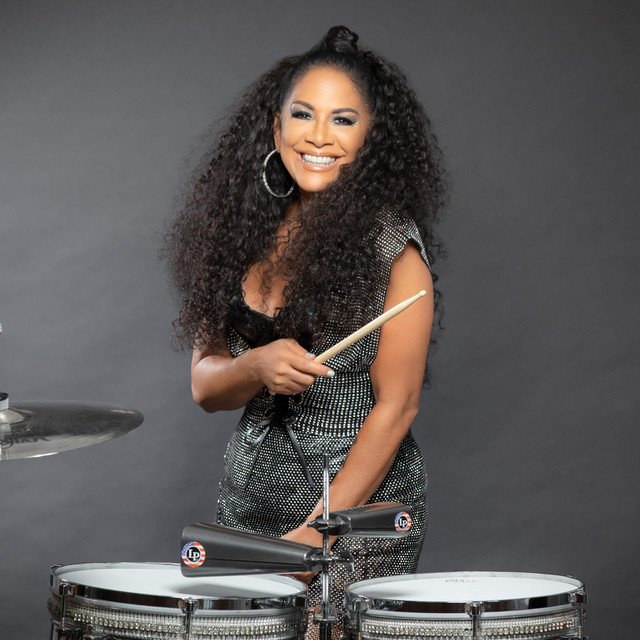 Sheila E. is rightfully known as "The Queen of Percussion." She started drumming early in life after mimicking her father, Pete Escovedo. Before long, she was playing with people like Diana Ross, Lionel Richie, and Marvin Gaye. She joined The George Duke Band in the beginning but her career took an incredible turn when Prince approached her backstage after a show because he was impressed with her work. (Can you imagine impressing Prince?) From there, her own talent and hard work provided her with a solo career that has lasted through the decades. She continues to make music but also uses her platform to speak about the sexual abuse she experienced early in life and says that she wants to use music to help heal others, the way it healed her.
Liv Marsico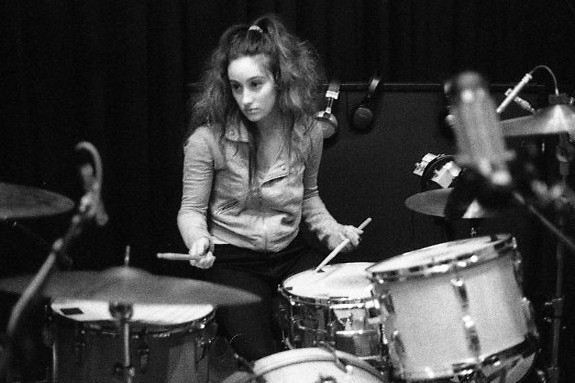 Liv Marsico grew up watching her father, jazz musician Frank Marsico. When she was younger, her parents started her off playing the classical piano. That didn't satisfy Liv, so when she was twelve she picked up the drums—like her dad. She has had an insanely diverse career playing the drums in bands she formed, putting out a B-side with G-Eazy, and playing with other bands like Cold War Kids. Then in 2013 she created a solo project called Liphemra. Since then, Liphemra has become a full band that is insanely unique with her providing both the drumming and the vocals.
Meg White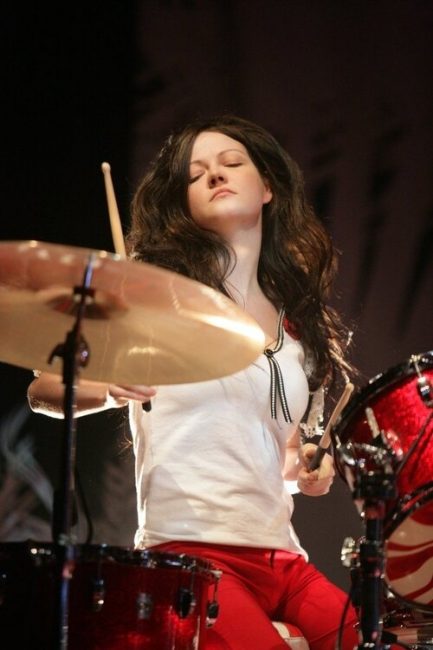 Meg White has made such a name for herself that, I'm sure, you already know she was one half of the White Stripes. The White Stripes is an unusual band due to being composed of only vocals, guitar, and drums. However, with Meg's insane drumming three instruments are all you need. NPR calls her, "the 21st century's loudest introvert." Yet Meg is very private and keeps to herself a lot of the time. As an artist, she gives us all she needs to with drumming that rocks you to your core.
Karen Carpenter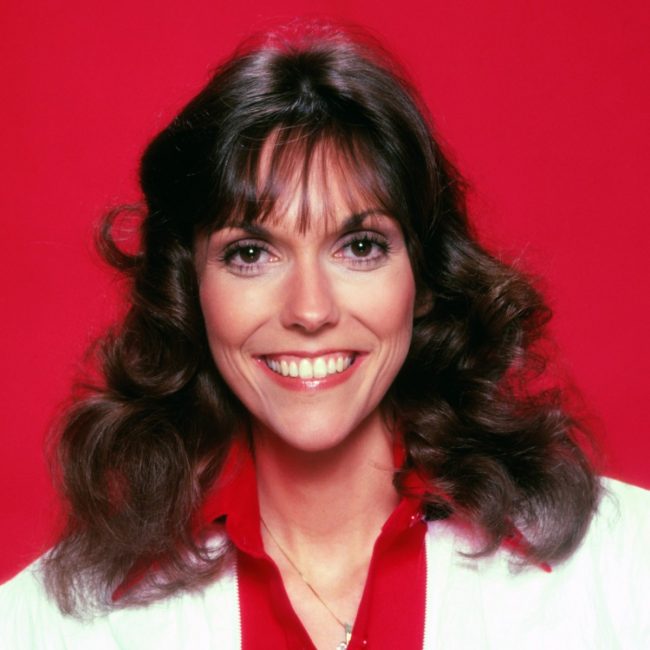 Women drummers have been showing the boys how it's done for decades. Karen Carpenter started her career in an all girls band she formed with her friends. However, she's known as the drummer for The Carpenters. (You might have guessed when you read her last name.) Karen was talented across the board, also providing lead vocals for The Carpenters and having a short solo career in the late 60s.
Janet Weiss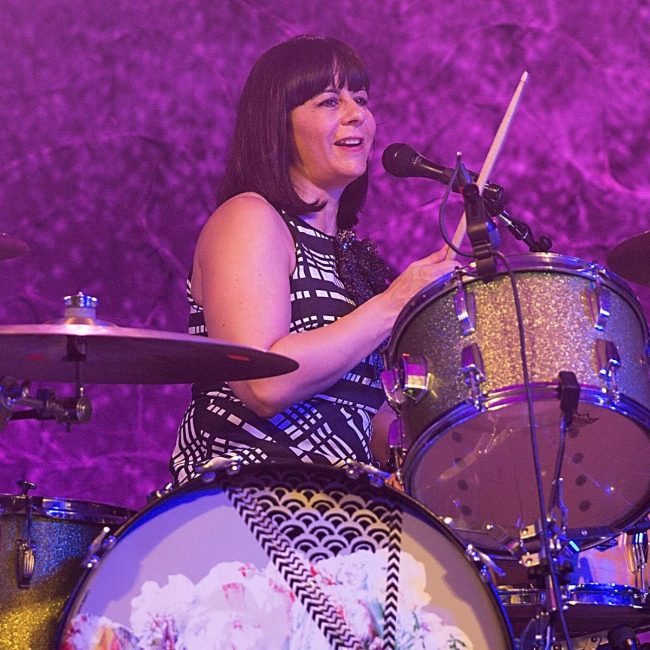 Find a magazine that knows what they're talking about when it comes to music, look up their list of top drummers, and you'll be sure to find Janet Weiss. As one-third of Sleater-Kinney she kicked ass for years, but Weiss sought to be more than just the drummer and left the band after creative differences in 2019. A serious car accident in August of that same year meant she had to take time to heal from a broken collarbone and fractures in both legs. Since then Weiss has released new material with her band Quasi, including QUARANTINE DEMOS. A project she described as, "Coronavirus lockdown video series in which Sam and I 'document' new Quasi songs from our respective basements. We can get through this crazy mess together!" While there's only been one installment released so far Weiss promises there's more to come.
Terri Lyne Carrington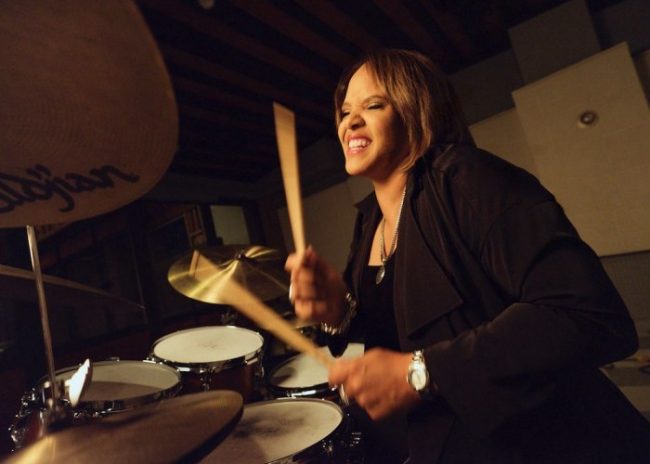 Recently, Carrington told the Associated Press the story of how her amazing career got started. The combination and force of Ella Fitzgerald and Oscar Peterson got her noticed by the Berklee School of Music. So at the young age of eleven, she received a scholarship there. She has had a career focused in jazz and was even the first woman to win a Grammy in the jazz instrumental category. Hell, she was the first woman ever nominated! Throughout her career she has played drums for The Arsenio Hall Show, founded the Berklee Institute of Jazz and Gender Justice, and was even a consultant on the movie Soul. One of her most important accomplishments is that she creates music with her band, Social Science, tackling topics within social injustices.
Ali Ajemian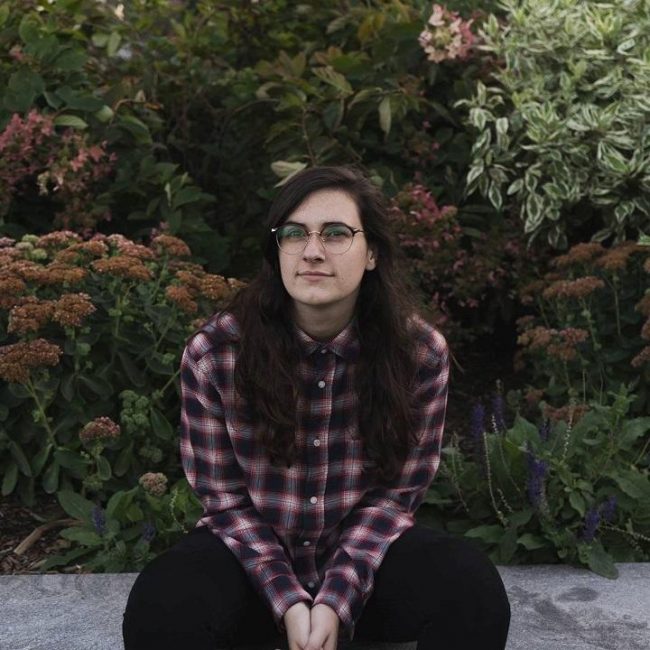 Ali Ajemian is the drummer for shallow pools, an all-women band she formed with her friends from high school. All four women are from Boston and are members of the LGBTQ+ community. With this, they purposefully take on the job to provide representation for both the women and queer communities within the music industry. You can see them talking about this in every interview they do. Ajemian also works as a videographer and editor. She majored in film at school and says her favorite things to film are live musical performances. As shallow pools continues to work hard and drop new music, Ajemian is steadily becoming a powerhouse of her own.

Debbie Peterson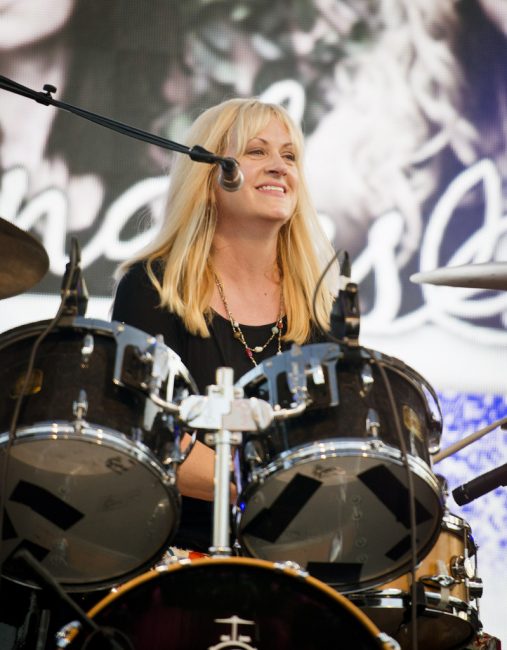 Debbi Peterson should be in the Femme Power Hall of Fame. First of all, she played drums and sang for The Bangles. The band that gave us the kind of 80s pop-rock that won't get out of our heads. "Manic Monday", anyone? On top of that, she later joined forces with other music femme legends, Gina Schock of The GoGo's and Sara Lee of The B-52's, to make a new band called Smashbox.
Ada Juarez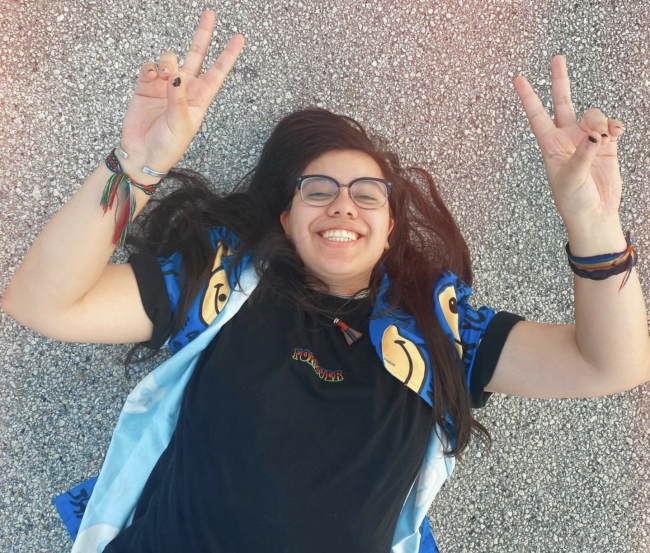 Meet Me @ The Altar's Ada Juarez initially took her cover songs, many of which are pop-punk, to YouTube and gained much deserved popularity there. She has been on the platform since 2011 but keep in mind Jaurez is only twenty-two. She started drumming at six years old and was already uploading her music to YouTube at nine. On top of the drums, she plays the piano and ukulele. When some of us were still trying to figure out how to dress ourselves, Juarez was already making a name for herself in the drumming community. Meet Me @ The Altar proves her impact. The band formed in 2015 and is made up of three women of color; guitar and bass player Téa Campbell met Juarez through YouTube. The pair started auditioning singers and found Edith Johnson. From there they came through to give us the heads up that [email protected] is here with songs like "Garden" and with signing to the Fueled By Ramen label. Juarez is on the rise to join some of the other greats on this list. She's also taking on the responsibility of continuing to show that women crush it on the drums in every genre, and she's proving it every time she gets behind the kit.
This is only the start, @ us on social media to let us know about more women drummers who rule the beats.