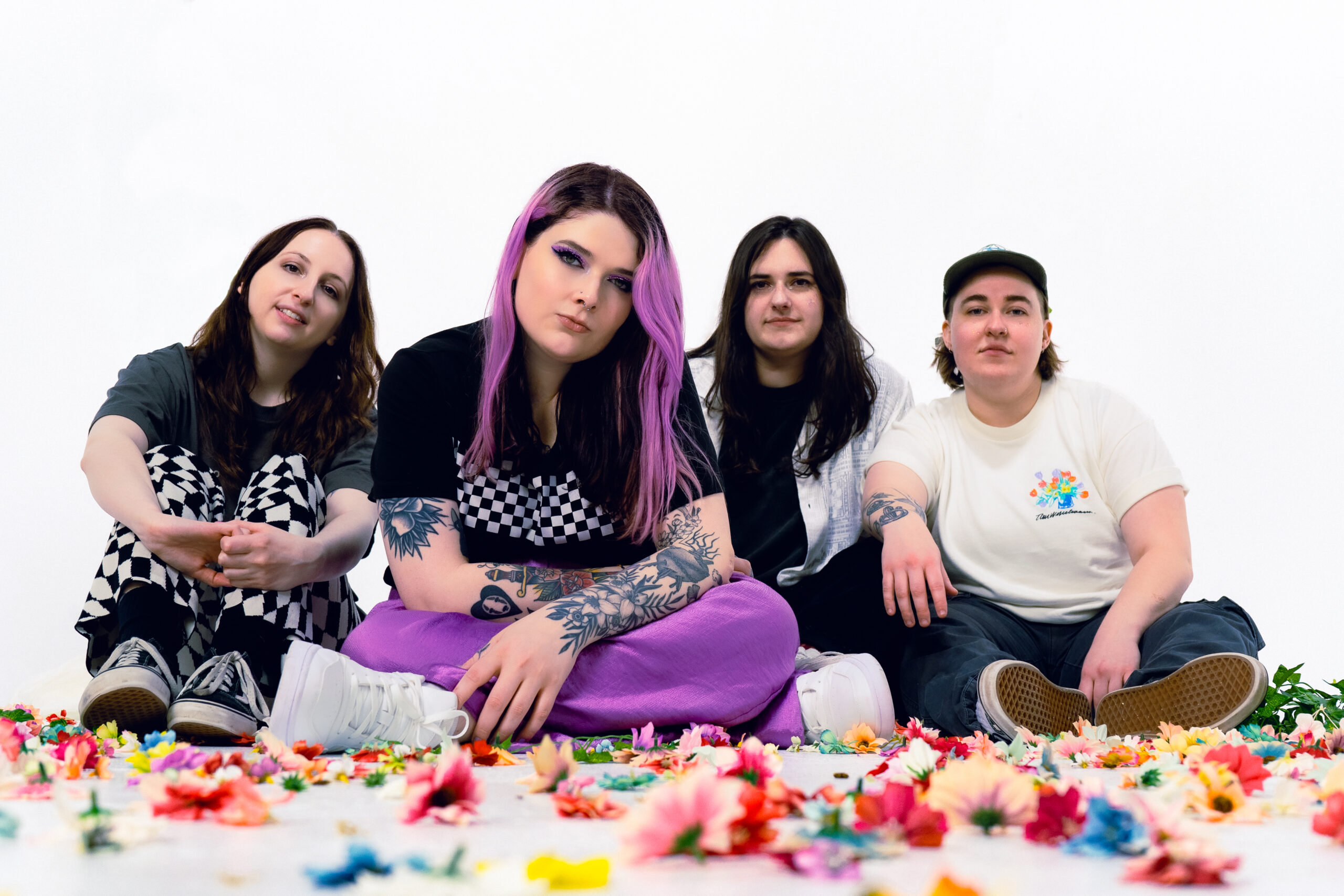 Queer Boston-based four-piece shallow pools have launched their fresh single "IHYK" via Equal Vision Records. The new release follows their previous singles "Now Or Never" and "Say What You Want," which were co-written with groundbreaking LGBTQIA+ artist Lynn Gunn of PVRIS.
"IHYK" is showcased by an infectious, earworm chorus highlighted by vocalist Glynnis Brennan's passionate delivery flourishing across crisp guitar riffs courtesy of guitarist Jess Gromada. However, it's drummer Ali Ajemian's intricate fills and lively that drive the track forward complemented seamlessly by bassist Haley Senft's groovy rhythms. Together, the group demonstrates their exceptional musicianship and ability to craft memorable tracks that will leave a lasting impression on listeners.
In spite of the track's catchy melodies and captivating lyrics, "IHYK" acts as a love letter to the group's support systems through lyrics such as the opener, "If I feel myself fading/I know you'll be there waiting." shallow pools' focus on mental health and the importance of seeking help from those around you is a refreshing and poignant message in today's society.
"Whether we're feeling anxious, lonely or depressed, we always know they'll be there for us," the band shares of the infectious track. "'IHYK' is our way of showing how much we appreciate the love and support of those close to us." The song is a testament to the importance of having people in your corner to offer their love and support when you need it most.
shallow pools' latest effort further proves their unique sound and musical talent while conveying the band's gratitude to their supporters. "IHYK" is a heartfelt follow-up to their previous successes that will leave a lasting impression on listeners. Check out shallow pools' new single "IHYK" below.
More on shallow pools
Earlier this year, Tate Logan sat down with shallow pools for an episode of Punk Goes Pride to chat about their signing to Equal Vision Records, finding the best vegan spots on tour, and why K-pop totally rocks. Check out the full episode here.