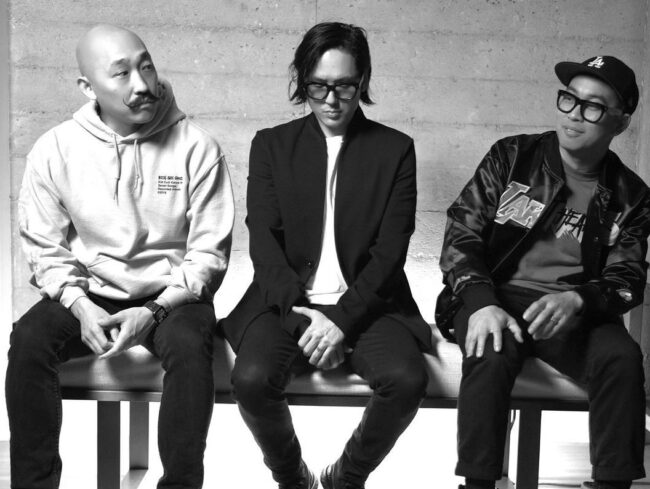 May is Asian American or Pacific Islander Heritage (AAPI) Month. It would be terribly remiss of us to get to the end of May without covering that in this column. Much like Black History Month and Pride, it can feel a little strange for an entertainment writer. Simply because, if we're doing our job properly and care at all about inclusivity, then we're writing about Black and Asian artists, and LGBTQIA+ artists all year round anyway. That's not to mention artists of all other cultures, identities, and backgrounds, too.
But of course, throwing extra focus at certain times of the year is a healthy thing. And in the case of AAPI month, there are so many Asian and Pacific Islander artists in this country doing great things that it really isn't an effort or a challenge.
Kevin Nishimura is a co-founder of the Pacific Bridge Arts Foundation, which provides "a platform to support and celebrate Asian Americans, Native Hawaiians, and Pacific Islanders in arts and culture." He's also a member of the pioneering electronic/hip-hop outfit, the Far East Movement. That group no longer performs, having switched to the business side of the industry.
Nishimura told this writer last year that, "The Far East Movement was really the beginning of our lives in the professional music industry. We started as a music group, doing electronic rap, representing Korea Town and Downtown LA. We were signed to Interscope and really had a learning experience in the music industry head-on. As we started getting older and transitioning into more of [a] business role, we really wanted to reach out and create those channels to reach out.

"Pacific Bridge Arts was that perfect bridge where we could go back into the community and inspire students and young musicians that were looking at the music industry and seeing that it felt so far away. Pacific Bridge Arts was a way for us to bridge that gap through scholarships and different programs. It started out with live shows. That was why we wanted to get involved. We didn't see many programs that were doing that type of work. We were excited to be a part of that."

The Pacific Bridge Arts Foundation came to be thanks to former councilmember David Ryu. They originally started it as a community event on the steps of City Hall.
"I think it was year two, he contacted us, me and my partner James Roh, to see if we wanted to take it over and do an event," says Nishimura. "We had a lot of love for what he was doing for the community. It was perfect, and we did it. We threw a festival on the steps of City Hall. It went a lot better than we expected, to be honest.

"A lot of our friends that were in the K-Pop and Asian hip-hop industry just came out and performed. Eight thousand to 10,000 people on the steps of City Hall in Downtown LA, and for us, we'd never seen anything like that. I think at the same time, we saw community leaders come out. We were giving out awards from the City of LA, and through that first event, it inspired us to take Pacific Bridge Arts a lot further. That's when we expanded it into scholarship programs and what it is now."
If the ultimate aim is to promote Asian musicians but also to help young Asian musicians get started in music, then they're having great success. The importance of groups like this has been highlighted by a wave of violence against Asian people during the pandemic. That's been brought on thanks to a spread of misinformation.
"News like that affected the community deeply, and if anything, it unified us," says Nishimura. "If there was a need, I couldn't say, but there was definitely a sense of togetherness and strength in numbers. I'm also a co-founder and board member of an organization called Gold House, which has been greatly supportive of Pacific Bridge Arts. We collaborate a lot together. Gold House was pivotal in the Stop Asian Hate campaign. So Pacific Bridge Arts, we really didn't touch on that. But I will say that the support from the community was immense."
That, of course, is vital. And thank god there are people like Pacific Bridge Arts out there doing such important work. Again though, this country is blessed with many AAPI artists who are doing great work.
Chinese-American DJ and producer XIE was trained as a classical pianist from the age of five until she discovered the joys of producing electronic music.
"The learning curve was steep. But it finally gave me the complete tool kit to have full creative control over my vision," she told this writer. "DJing came after production in the past 5 years when I became truly obsessed with and immersed in EDM and the dance music scene. The transition into DJing felt so natural to me. To feel the crowd's energy and be able to perform my music in this way felt absolutely amazing."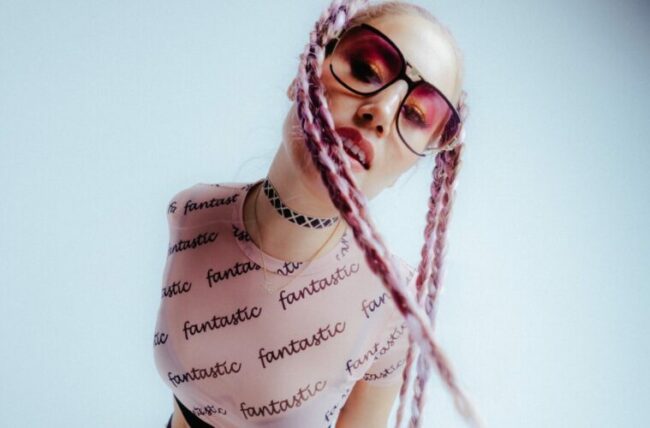 XIE is about to release the "C'est La Vie" single, and she has an EP about to drop. "I [also] have some exciting collabs with brands as well as future tour dates I can't talk about quite just yet," she explains. "You can expect a lot more XIE music, and expanding my brand. I actually went to art school and am super passionate about fashion. So that's definitely something I'll be implementing in the future. I can't wait to share everything I've been pouring my heart into!"
Just remember that when May is over, AAPI people, including artists, will still be a harem, needing support.