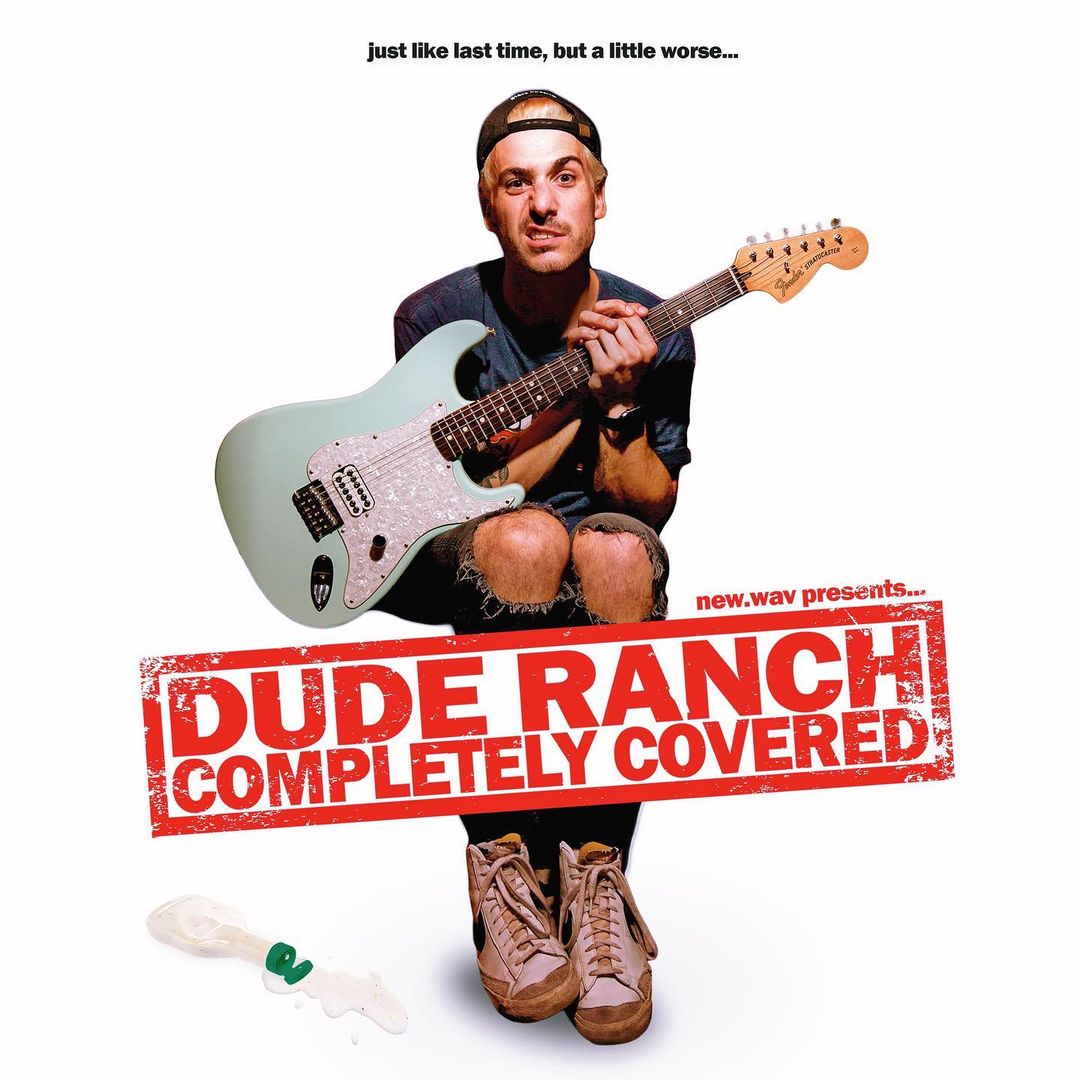 Cameron Hurley has had a storied career since joining We Are The In Crowd in 2009. After the band's success across Warped Tour, Hurley has furthered his guitar skills and artistry alongside bandmate Taylor Jardine under the stage name Sainte and has even played alongside Avril Lavigne and State Champs.
Now, Hurley has hurled himself into his own passion project—a complete cover album of blink-182's 1997 album Dude Ranch under the moniker new.wav. As evidenced by Hurley's social media presence, he is a massive fan of the pop-punk trio having created multiple mashups of other popular tracks, including Billie Eilish's "bad guy" and The 1975's "Girls," in the style of blink-182.
Hurley released the first round of five installments that will eventually form a full album cover of blink-182's full-length. Dude Ranch, which consists of 14 tracks, includes some of the band's most notable releases including "Dammit" and "Josie." As of today, Hurley has released the first three tracks from Dude Ranch which include "Pathetic," "Voyour," and "Dammit."
In a post shared to Hurley's socials, he wrote, "I started a project in the beginning of 2019 that I had hoped to have finished in roughly a few weeks.. and four years later here we are! A full cover album of blink-182's Dude Ranch."
Hurley exclusively shared with idobi what he hoped to showcase as he started this venture. "Initially, I was just going to do a cover of 'Josie' from Dude Ranch, and it was just going to be the one song," Hurley shares. "I wanted to record it and make it sound like it was off The Mark, Tom, and Travis Show because that was the one single from Dude Ranch that they didn't have in their set at that time and it didn't make it to the live album. And I always wished that we did get that—The Mark, Tom, and Travis Show version of that song, with that same treatment of Travis's take on the drums and everything. So that was the idea. It felt like doing just one song would feel more like a run-of-the-mill cover and I don't think you would get that it was supposed to be a 'what-if' version."
"So I demoed 'Josie,' 'Enthused,' 'Apple Shampoo,' and 'Waggy,' and they all came together like these cool, long-lost Jerry Finn-produced studio versions of these Dude Ranch songs that I always wanted to hear," Hurley continues. "Parts that were like, "Oh, yeah, that sounds like something that they would do on Enema Of The State or Take Off Your Pants And Jacket.' And so that had me sold on doing this ultimate reality concept cover album. And at that point, it was just a matter of, "Alright, can I get all the songs all 15 songs to have a consistent, sonic quality that sells that concept and make it coherent enough and convincing that it would be a blink release?'"
You can check out the first three tracks from Hurley's rendition of Dude Ranch below.