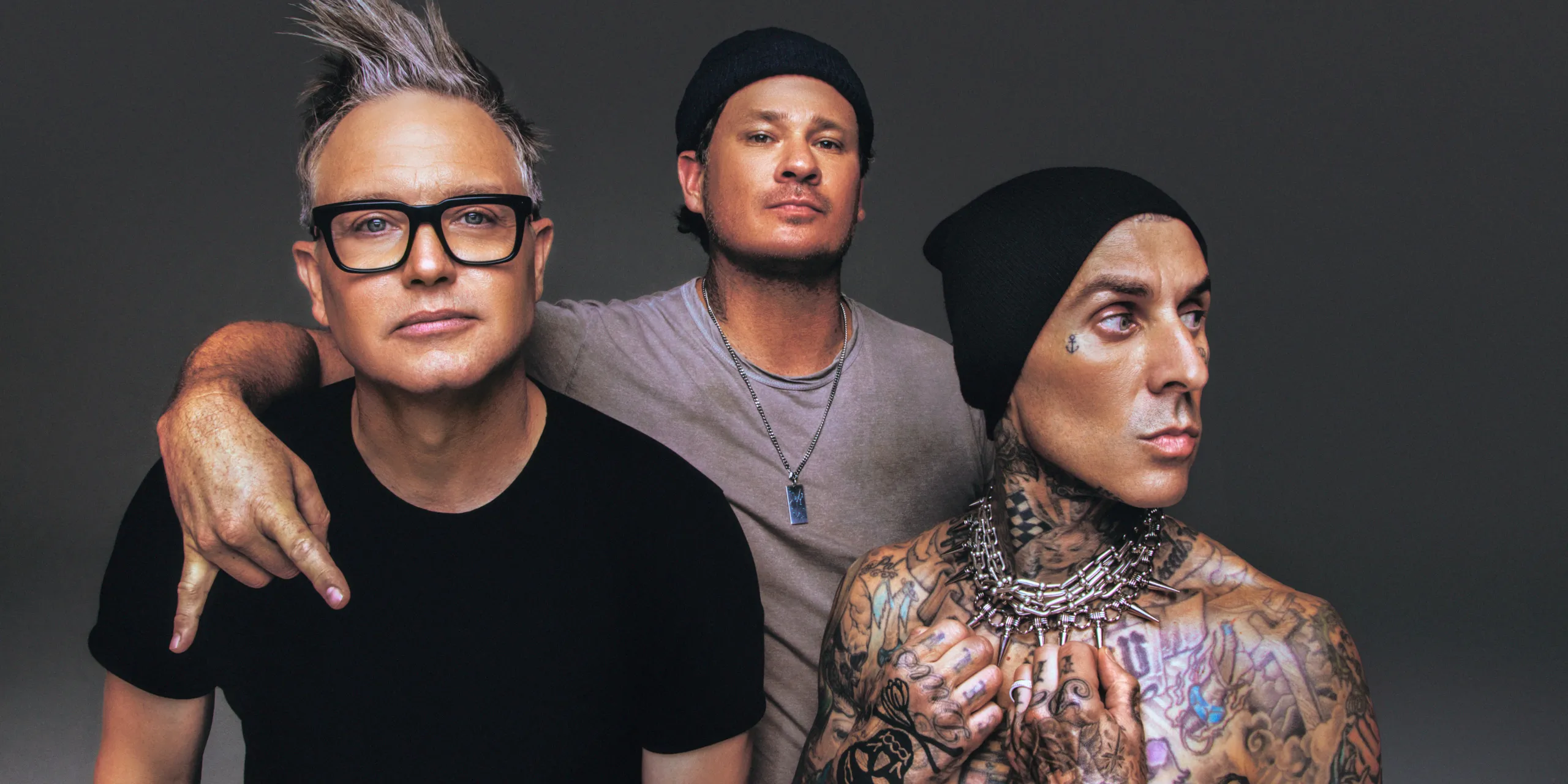 Last week blink-182 released a statement revealing that they were to reschedule the start of their European tour. The dates affected were two in Glasgow, one in Dublin and one in Belfast. The band stated that this was due to an "urgent family matter" concerning drummer Travis Barker. They also stated that further information about whether they will pick up the tour again on September 8 in Antwerp would follow, dependent on the outcome of said family matter.
Well, Travis has now confirmed that the tour will be resuming and also shared more information on what took place. In a statement on his social media, he said:
"God is great. I flew home for a life-threatening emergency surgery for our baby that I'm so grateful went well. I want to say thank you for all the support. Tour resumes Friday."


His wife Kourtney Kardashian shared even more insight into what they had been through as a couple over the last few days. On his Instagram, she posted:
"I will be forever grateful to my incredible doctors for saving our baby's life. I am eternally grateful to my husband, who rushed to my side from tour to be with me in the hospital and take care of me afterwards, my rock. And to my mom, thank you for holding my hand through this.
As someone who has had three really easy pregnancies in the past, I wasn't prepared for the fear of rushing into urgent fetal surgery. I don't think anyone who hasn't been through a similar situation can begin to understand that feeling of fear. I have a whole new understanding and respect for the mamas who have had to fight for their babies while pregnant.
Praise be to God. Walking out of the hospital with my baby boy in my tummy and safe was the truest blessing."
So, that is things kicking off in Antwerp on September 08, before heading into Germany, Denmark, Norway, Spain, Italy and the Czech Republic, to name a few. Then heading into the UK for some massive shows.
Tour Dates:
Sept. 08 – Antwerp, BE @ Sportpaleis
Sept. 09 – Cologne, DE @ Lanxess Arena
Sept. 12 – Copenhagen, DK @ Royal Arena
Sept. 13 – Stockholm, SE @ Avicii Arena
Sept. 14 – Oslo, NO @ Spektrum
Sept. 16 – Berlin, DE @ Mercedes-Benz Arena
Sept. 17 – Hamburg, DE @ Barclays Arena
Sept. 19 – Prague, CZ @ O2 Arena
Sept. 20 – Vienna, AT @ Stadthalle
Oct. 02 – Lisbon, PT @ Altice Arena
Oct. 03 – Madrid, ES @ Wizink Centre
Oct. 04 – Barcelona, ES @ Palau Sant Jordi
Oct. 06 – Bologna, IT @ Unipol Arena
Oct. 08 – Amsterdam, NL @ Ziggo Dome
Oct. 09 – Paris, FR @ Accor Arena
Oct. 11 – London, UK @ The O2
Oct. 14 – Birmingham, UK @ Utilita Arena
Oct. 15 – Manchester, UK @ AO Arena