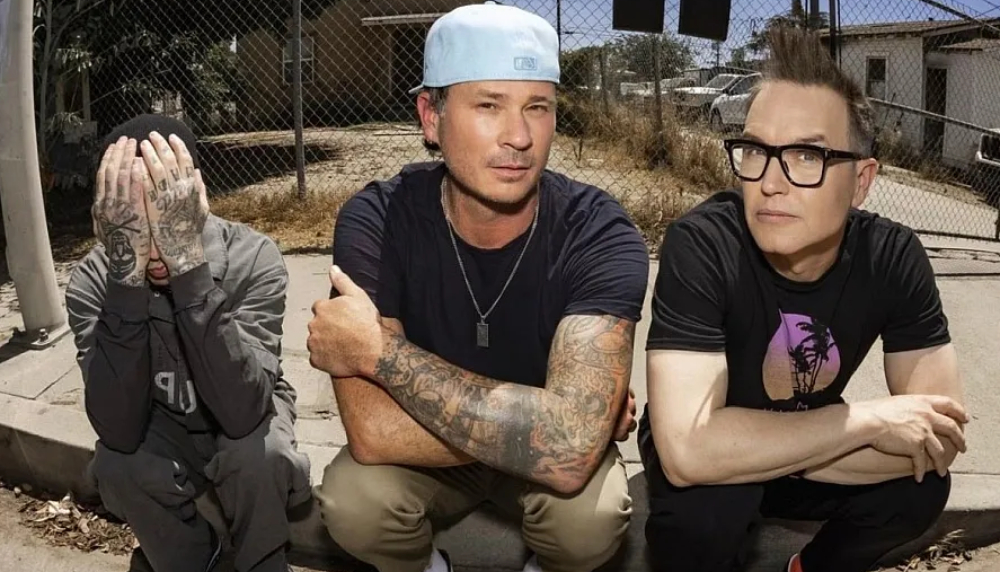 IT'S TIME. blink-182 have announced the details of their long-awaited new album ONE MORE TIME…. It is a project that has been on top of everybody's lists ever since the band revealed that Mark, Tom and Travis were reuniting last year. Since then, we have had "EDGING", a tour that has crossed the US and Europe, and SO MUCH TEASING. From bathroom stall graphics to drip-feeding information, it's been incredible to watch the band get back into a flow in such a way. But now, we have a concrete date and a concrete name. It's time. It is happening. It's blink-182.
ONE MORE TIME… will be released on October 20. That is the day before blink-182 headline When We Were Young Fest in Las Vegas, taking place over the weekend. Recorded over the course of 2022 and 2023 whilst the band were touring, it will feature 17 tracks. There's "EDGING" which you have already heard, but there are so many more treats to be uncovered. There is the opening track, "ANTHEM PART 3", the aptly titled "WHEN WE WERE YOUNG" and the crude "F*CK FACE". On top of that, there is the reflective "YOU DON'T KNOW WHAT YOU'VE GOT", curious "TERRIFIED" and "OTHER SIDE". Based on these titles, it feels like the record is going to cover the relationships within the band and beyond. The highs, lows, heartbreaks and heroism. It will all ultimately centre on brotherhood and how love conquers all.
01. ANTHEM PART 3
02. DANCE WITH ME
03. FELL IN LOVE
04. TERRIFIED
05. ONE MORE TIME
06. MORE THAN YOU KNOW
07. TURN THIS OFF!
08. WHEN WE WERE YOUNG
09. EDGING
10. YOU DON'T KNOW WHAT YOU'VE GOT
11. BLINK WAVE
12. BAD NEWS
13. HURT (INTERLUDE)
14. TURPENTINE
15. F*CK FACE
16. OTHER SIDE
17. CHILDHOOD
You can pre-order the album right now from the band's store, which also shows off the album's artwork. Returning to the band's iconic logo, which first appeared on the cover of 2003's 'Untitled' album, it is nostalgic but also a reminder of how time doesn't change the important things. You will also notice that there are now five arrows, which represent where the band should have been all along. Pretty cute, right?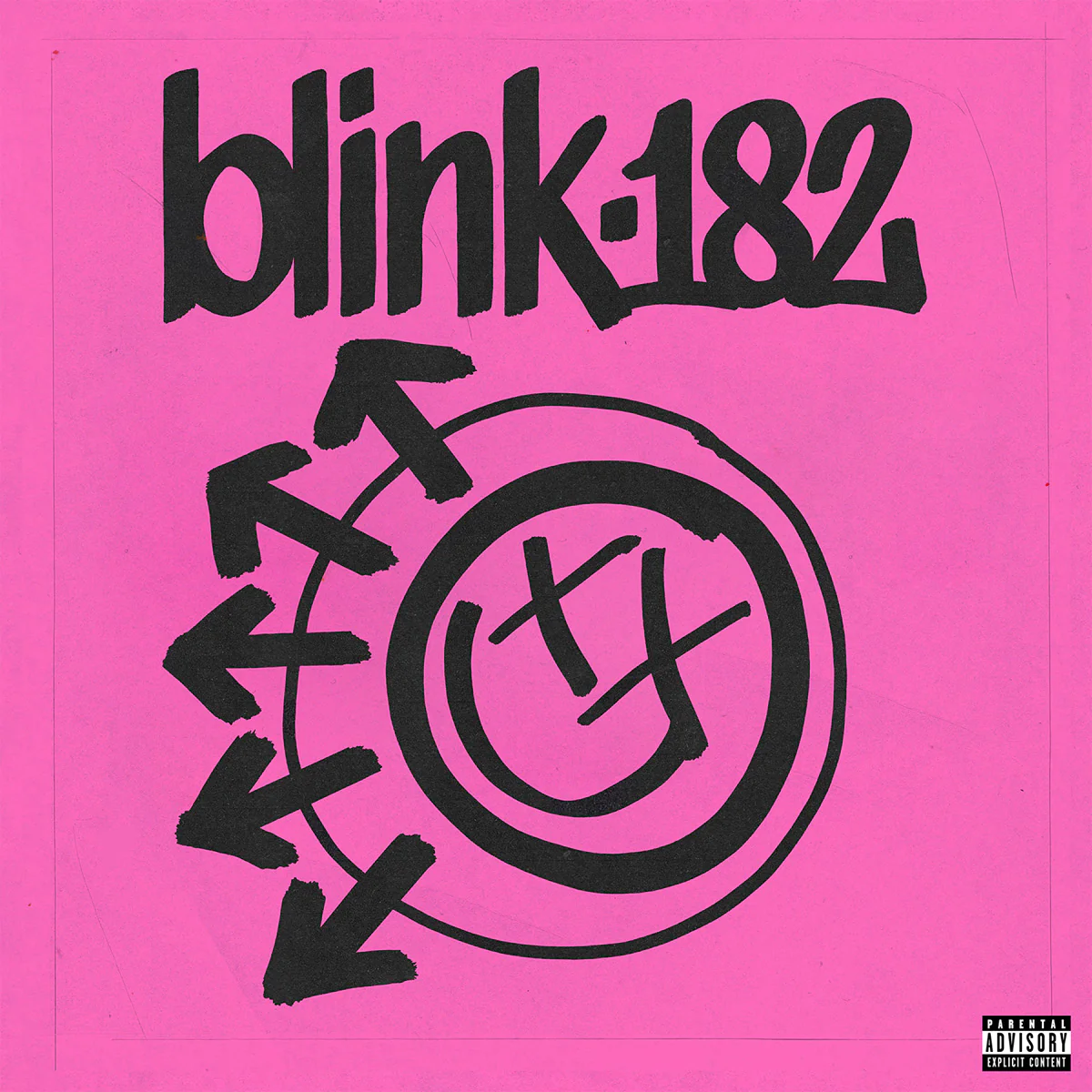 On top of all of this, blink-182 will also release the title track "ONE MORE TIME…" this Thursday (September 21). They have spoken to Zane Lowe in a new video detailing some of their feelings about being back at it in the way they are too. It's an emotional watch and one that is an honest look at what the trio have been through to lead them here. It also features teasers of new music, which sounds absolutely fucking incredible.

The band are currently on tour in Europe, all leading up to their appearances at When We Were Young. Here are the remaining dates, which now have the added excitement of a new album included.
Tour Dates:
Sept. 19 – Prague, CZ @ O2 Arena
Sept. 20 – Vienna, AT @ Stadthalle
Oct. 02 – Lisbon, PT @ Altice Arena
Oct. 03 – Madrid, ES @ Wizink Centre
Oct. 04 – Barcelona, ES @ Palau Sant Jordi
Oct. 06 – Bologna, IT @ Unipol Arena
Oct. 08 – Amsterdam, NL @ Ziggo Dome
Oct. 09 – Paris, FR @ Accor Arena
Oct. 11 – London, UK @ The O2
Oct. 14 – Birmingham, UK @ Utilita Arena
Oct. 15 – Manchester, UK @ AO Arena